What better page to utilize a punny weblurb referencing Larry The Cable Guy than this one, celebrating the incredible Animatronic Alligator we recently finished filming in the swamps of Lousiana? Yep. Thet looks and moves purdy durn real, I tell you whut!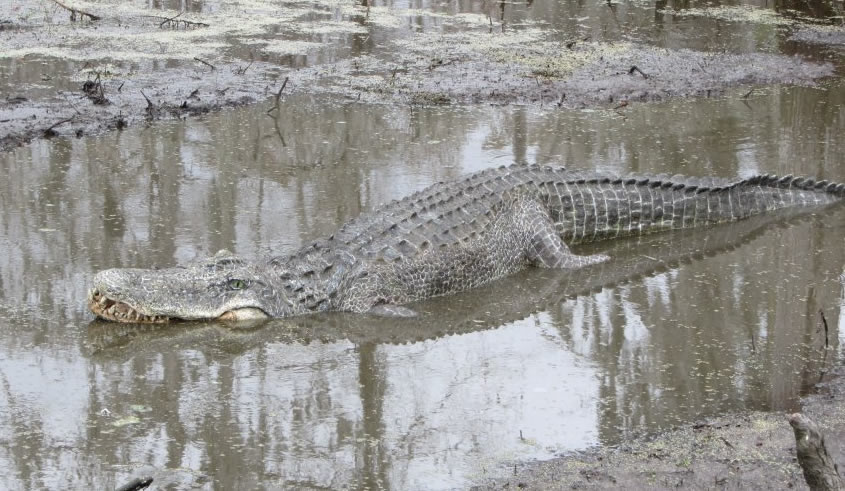 Did you know this beautiful Alligator is Available for Rental? Well, it is! Call us!
Rick Lazzarini and The Character Shop recently create a spectacular, Pneumatically Powered, Radio and Rod-Controlled Reptile Replica! It features Head up/Down, Head Side/Side, Jaw Snap Open/Close, and 2-Axis Side/Side Tail movements, as well as entire body "Death Roll" movements via a giant u-joint and control rod out his you-know-whut.
On our last shoot, this hardy critter went through nearly 100 takes of heavy man-on-gator action, and I mean taking a grown man's weight, elbows on the neck, with no internal breakdowns! In other words, it took a bashin' and kept on thrashin'!
Here's a link to an initial mech test we did, before tweaking a few things, and putting the skin on: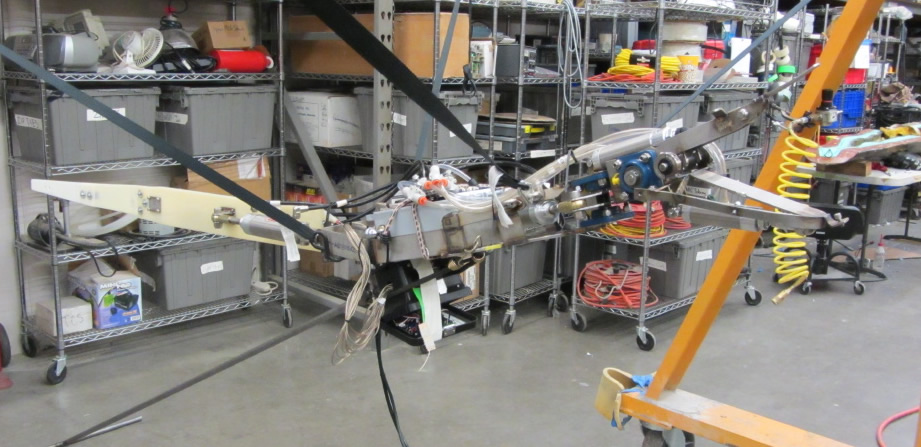 Need an awesome 9 foot long, snappin', thrashin' Alligator for your film of TV project? Give us a call or email us at The Character Shop, (805) 306-9441! lazzwaldo@mac.com