Tequila, Tacos, and Talking Donkeys!
The Character Shop creates animatronic talking donkeys for successful restaurant chain.
The best Tequila and Taco bar just outside of Chicago lives in the charming town of Frankfort, Illinois. It's a popular spot called "Fat Rosies" and is always crowded and lively. 2 years ago, a special addition was made. Francesca Restaurants, Inc. decided they wanted a talking mascot...so they turned to someone they knew had the skills, the artistic abilities, and the experience to make it happen: The Character Shop!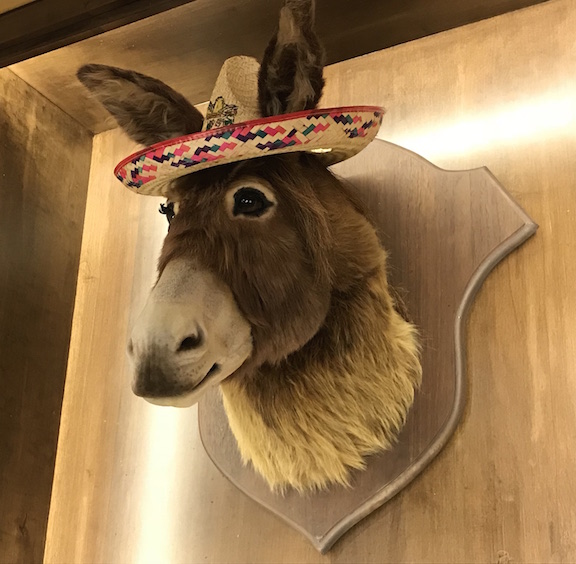 Rosie is a spicy spitfire, and is quite mobile & expressive with movements of her head, jaw, upper lip, and eyeblinks, and can say 30 different pre-programmed phrases with a tap of a button on a touchscreen! Her performances have brought in extra patrons and made the bar/restaurant such a success, a second location was constructed! And, yep: That means a second Rosie! So now you will be able to get your Mexican food fix, tasty Tequila shots and Margaritas, and snappy donkey patter in Naperville, Illinois, as well! In fact, Rosie 2 is being installed the week of September 10th for the restaurant's debut the next week!

Rosie was built from scratch: a clay sculpture, an epoxi-glass mold, a foam latex skin, and epoxi-glass underskull core, and various sized servos to power her different movements. Weeks of work go into creating the mechanisms, linkages, and controls, as well as the cosmetic details: realistic teeth, palate, and tongue, luxurious fur work, a soft, fuzzy muzzle, and blue-eyeshadowed eyes with long, fluttering lashes.

The control system is courtesy of Gilderfluke, who supplied the Custom Touchscreen, movement and sound controllers. These components were then modified by the TCS team and turned into a complete movement and audio control system for all 30 of Rosie's performances!
Here are more Behind-The-Scenes images of Rosie's construction!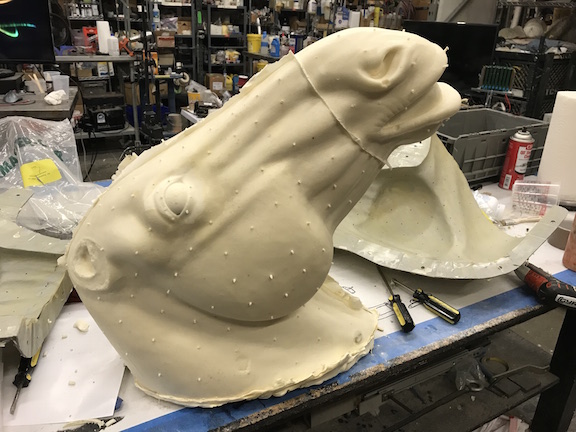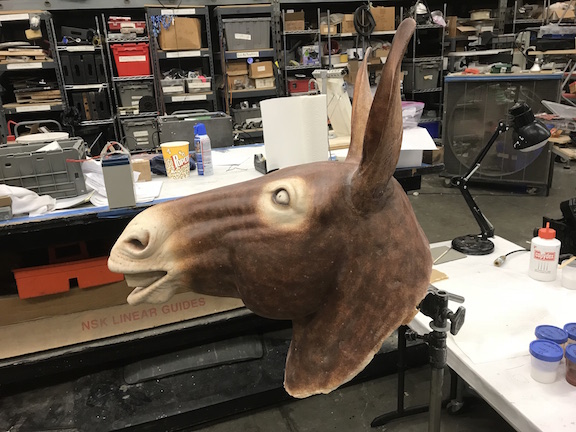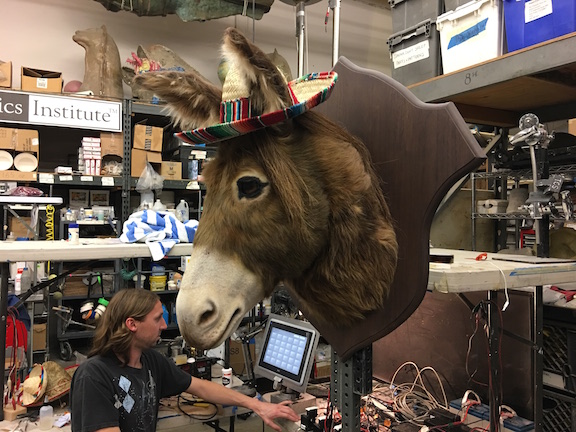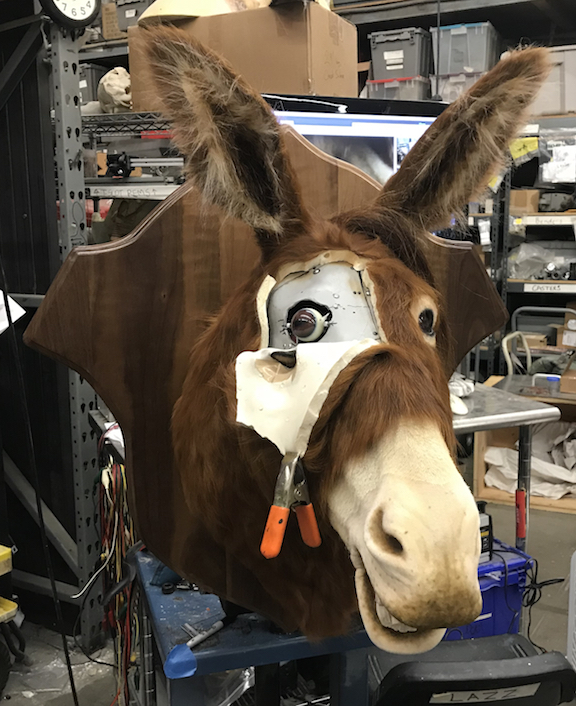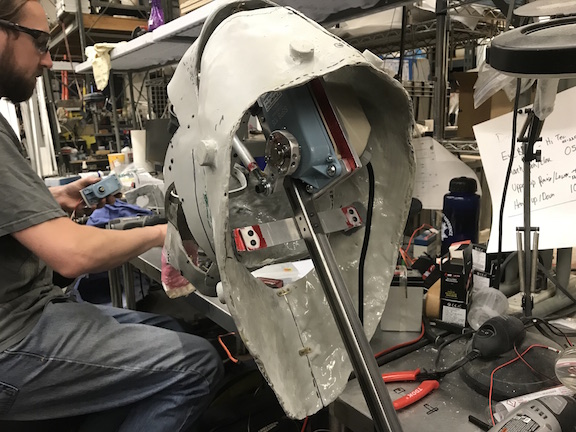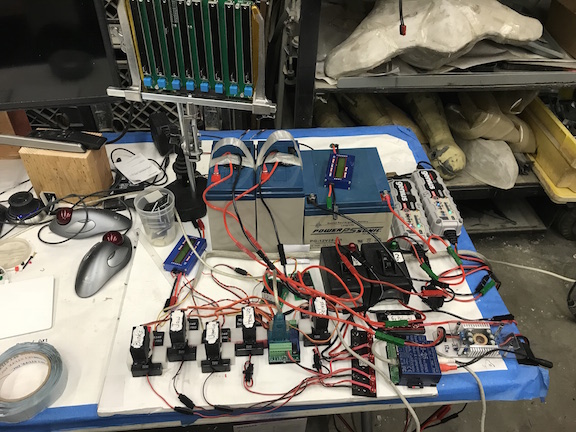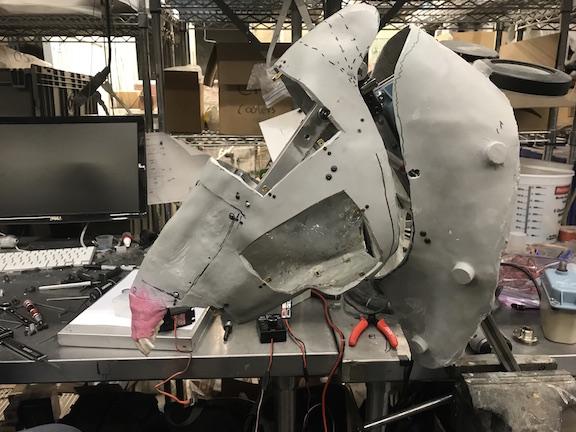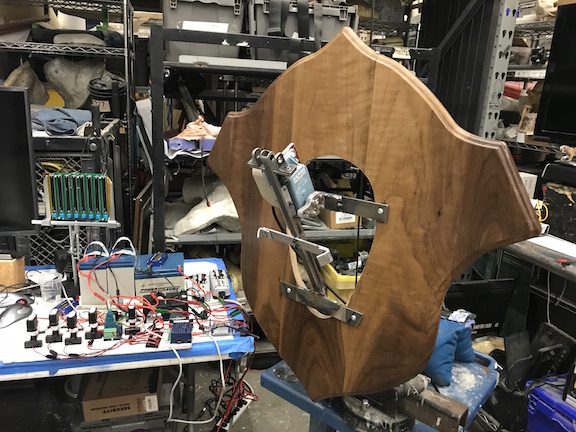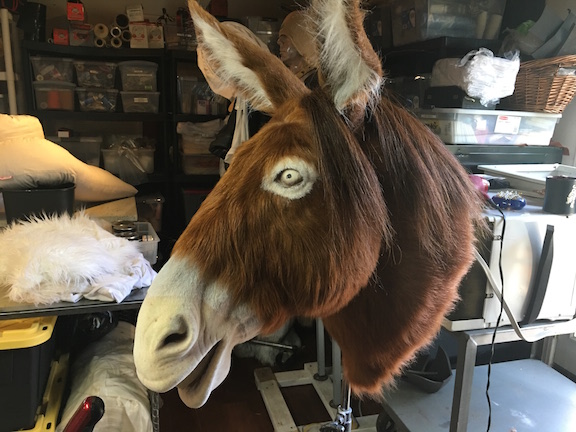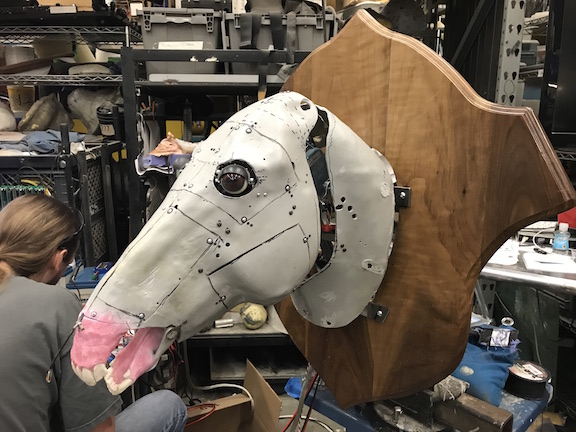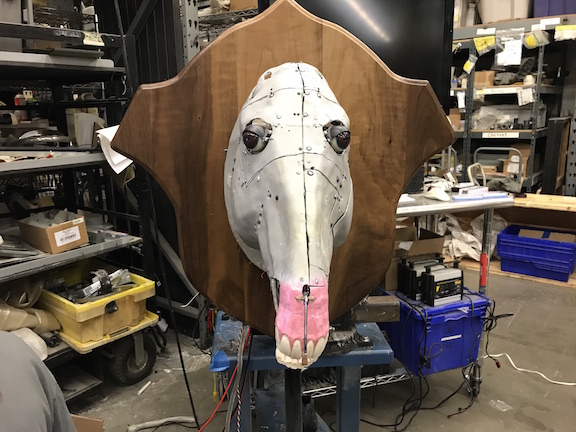 Whether you're a Producer, Art Director, Prop Master, Production Designer, Inventor, or Exhibit Designer, you can have incredible animatronic creations for your Production or Project. Need incredible imagination and technological wizardry for your Film, Television Show, or Live Event? Contact The Character Shop at 805-306-9441 or lazzwaldo at mac.com!