This Travel Oregon Campaign went Swimmingly!

The Character Shop created a cool animatronic Salmon for Travel Oregon.

When Agency WeLikeSmall was looking for a realistic talking Salmon puppet for an upcoming Travel Oregon campaign, they searched the Internets far and wide, and they kept coming back to a company who had done incredibly lifelike fish and water creatures in the past: Bass, Giant Catfish, Walleye...
That company turned out, of course, to be The Character Shop, with legendary Animatronics Wizard Rick Lazzarini at the helm. The challenge was that it would be shot in 360 degrees, so it had to be completely self-contained. And talk. And flair its gills and waggle its tail. Also, it had to sit on the banks of a river, leap out of a wine barrel, drive a dune buggy, and...oh yeah; ride a bicycle.
The first thing to be done was to decide on the size of the fish, after which patterns, sculptures, and molds were made. SIlicone skins were created, fiberglass interior core forms generated, and a heavy duty set of linear actuators, jumbo, and super-strong servos provided the necessary mechanical movements.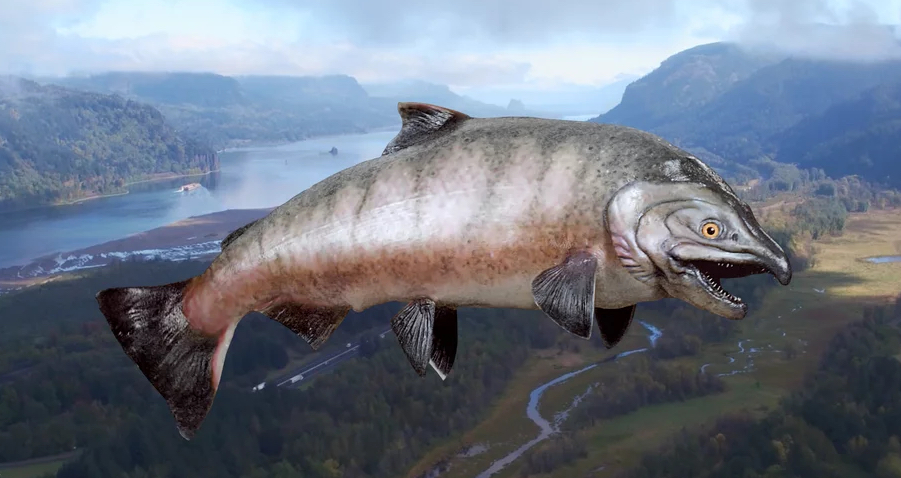 The various locations in which the Salmon appeared were all classic, beautiful Oregon destinations; Coastal Dunes, the High Desert, Downtown Portland, a beautiful section of the Willamette River, and some lovely WIne Country. Each location had its own challenges, but of course The Character Shop's Puppeteers and Technicians were resourceful and up to the task. Enjoy some more video and pictures of this wonderful creation. Who know, it could end up in *your* project next!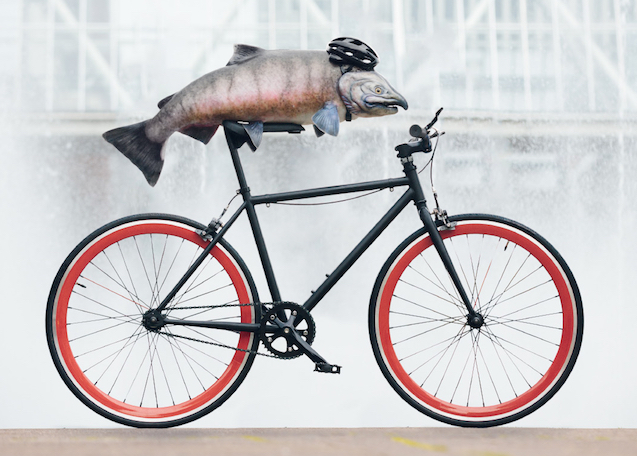 Whether you're a Producer, Art Director, Prop Master, or Production Designer, you can have incredible animatronic creations for your Production. Need incredible imagination and technological wizardry for your Film, Television Show, or Live Event? Contact The Character Shop at 805-306-9441 or lazzwaldo at mac.com!