They're so evil when they're babies!

The Character Shop creates adolescent Dragon trio from "Game of Thrones" for SD Comic-Con'17

A little-known cable show called "Game of Thrones" was looking to be represented at last year's Comic-Con.
You know, to raise awareness. With a physical, interactive set, so San Diego Comic Con-goers could have a
GOT-inspired meal while sitting with and being surronded by regal, spiky, insanely ravenous adolescent
dragons. So OF COURSE they called Rick Lazzarini and his incredibly talented crew at The Character Shop,
because Rick and co. were the one shop they could count on to to such an amazing job in a short amount of
time. In only 3 weeks, the TCS team created three incredibly detailed dragon replicas with six-foot wingspans,
capturing Drogon, Rhaegal, and Viserion in all their menacing, raw beauty!. Created with steel armatures,
thousands of scales were individually, paintakingly sculpted by hand out of a quick-hardening, durable
epoxy paste. The three dragons were then given translucent fiberglass and epoxy wings, and painted in
exquisite detail. Hashtags? You want HASHTAGS? #advertising #liveevent #interactive #gameofthrones
#HBO #ComicCon #sdcc #Sculpture
We gots pictures!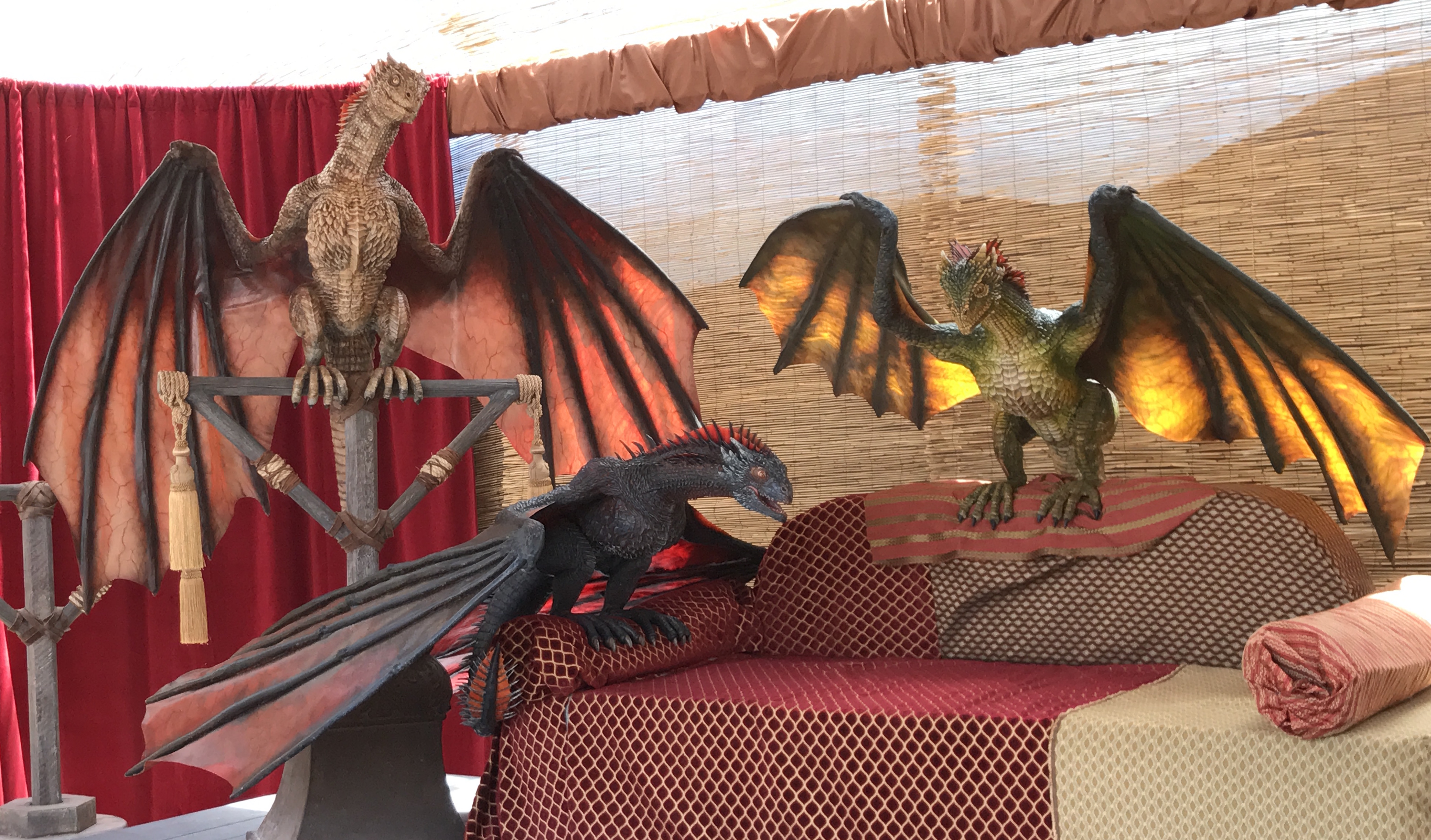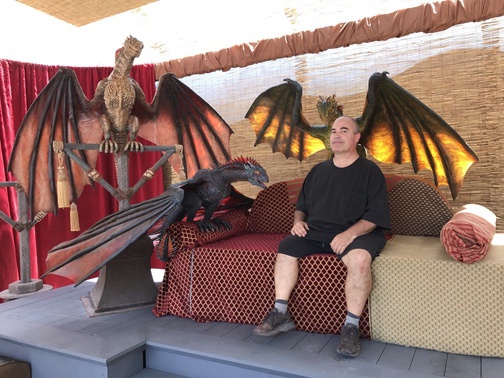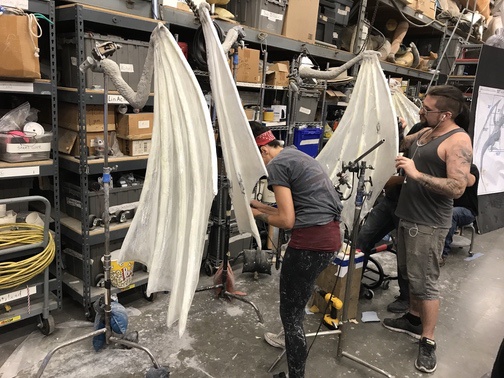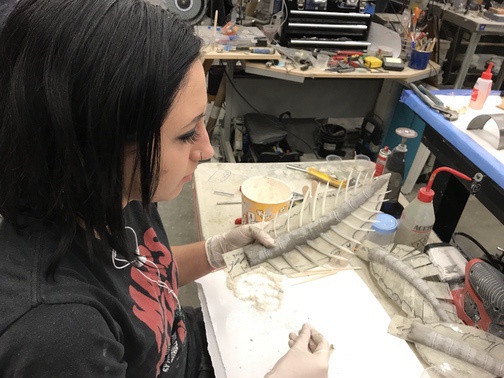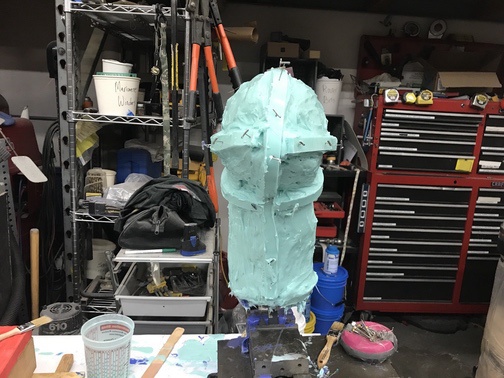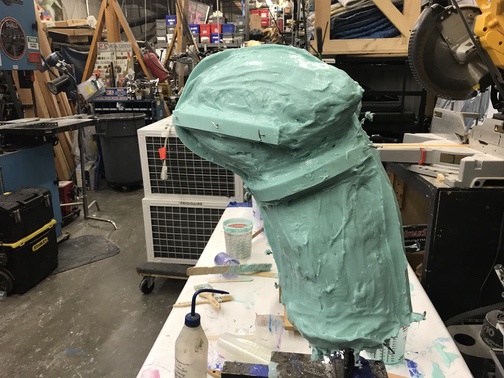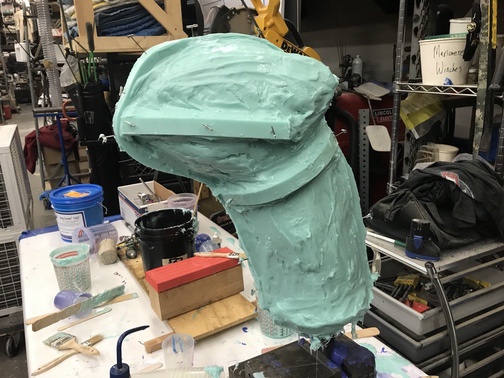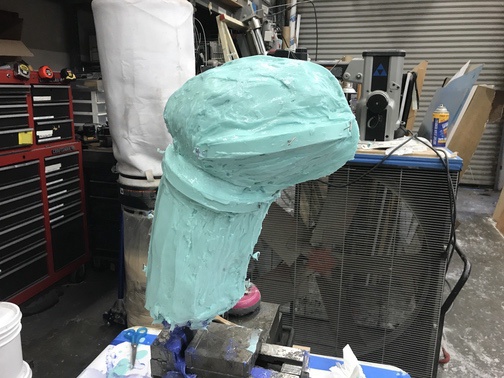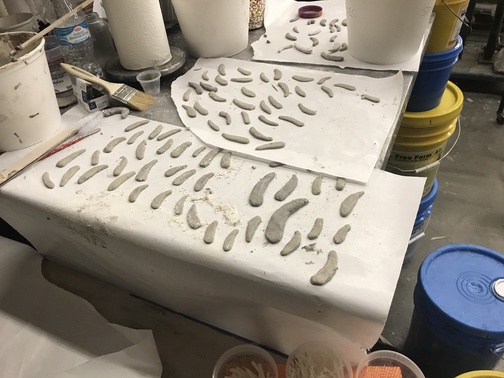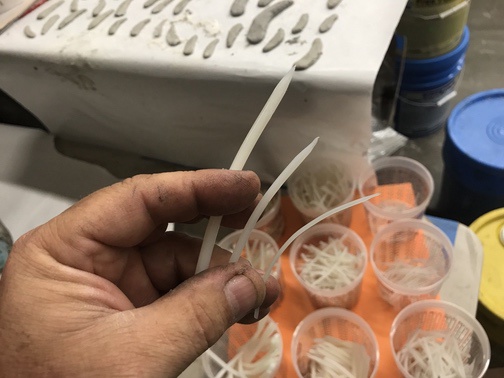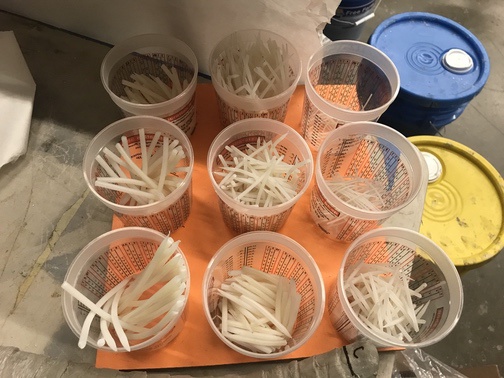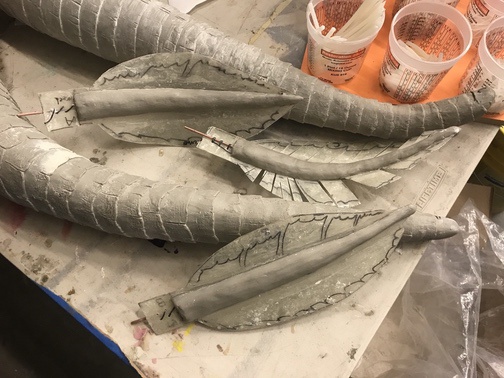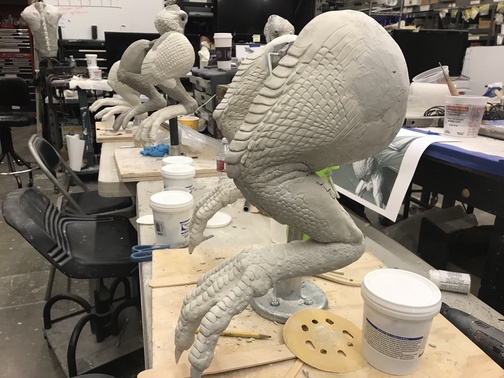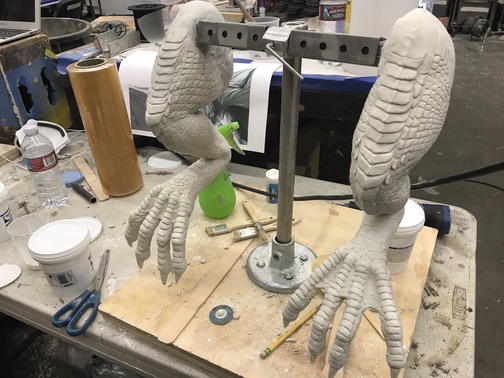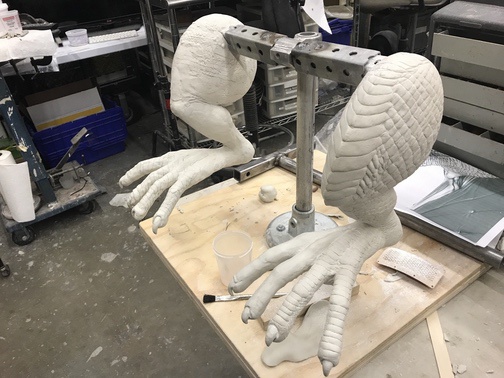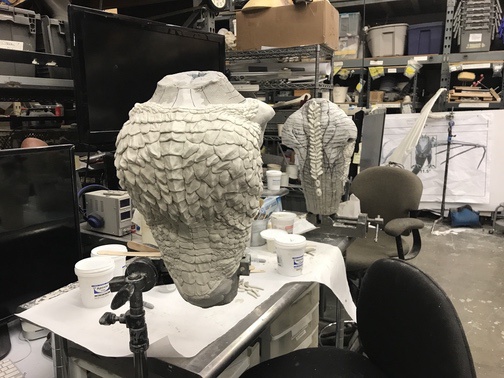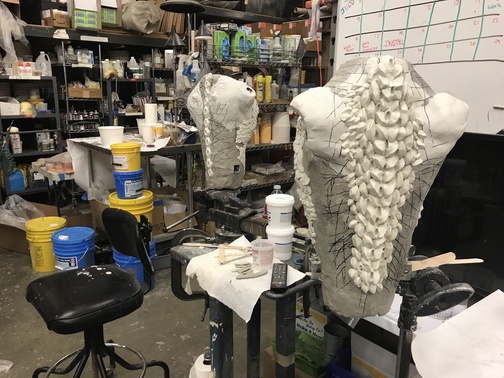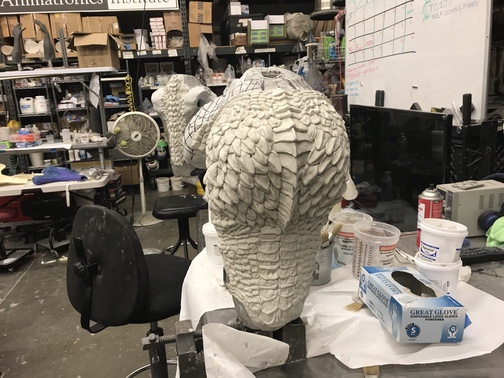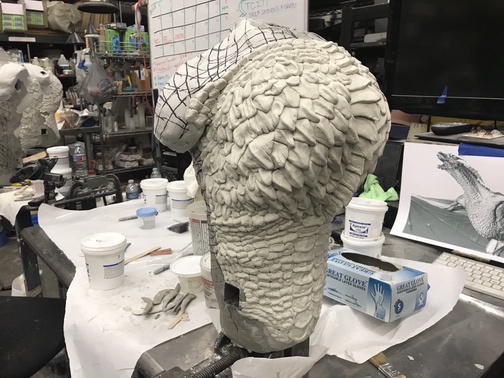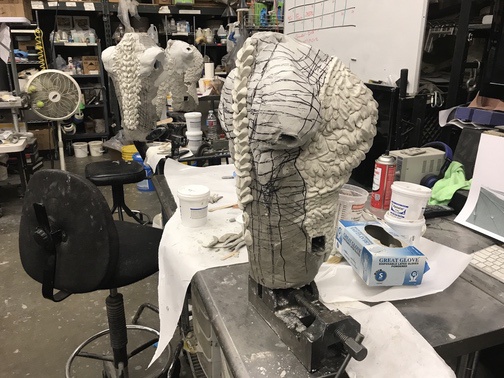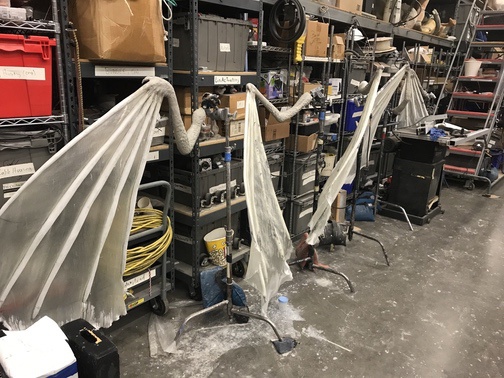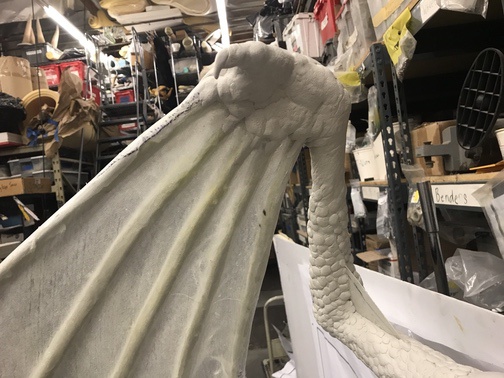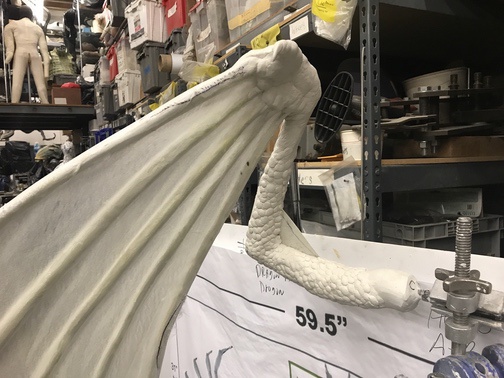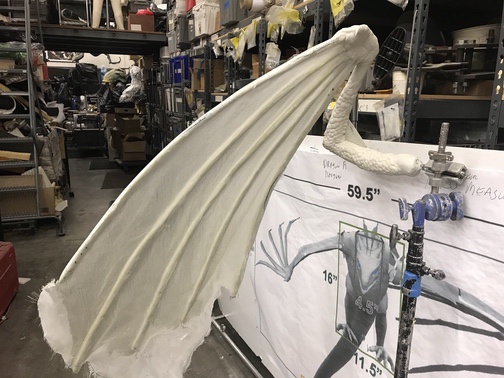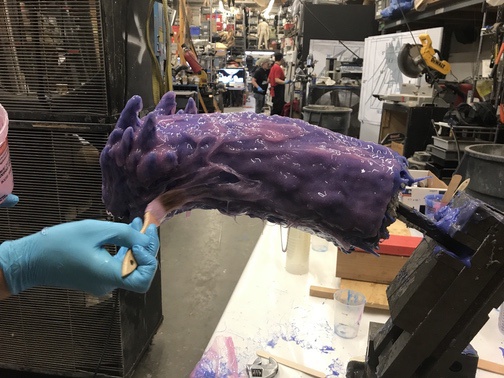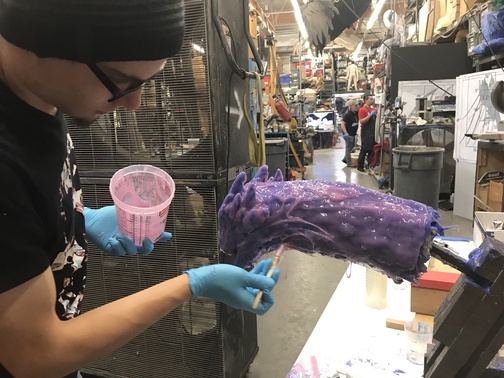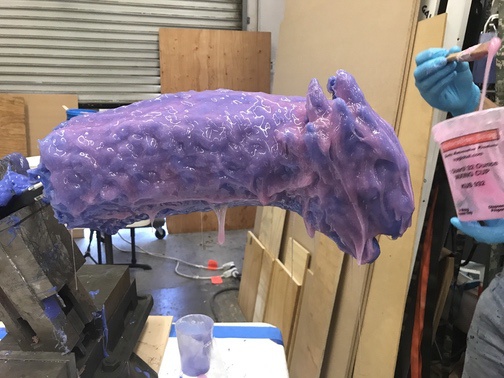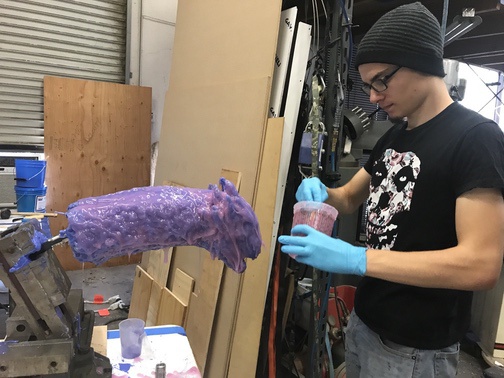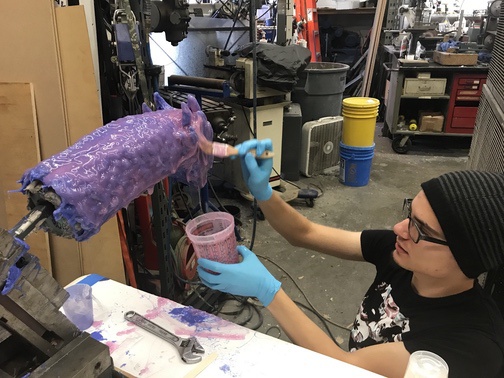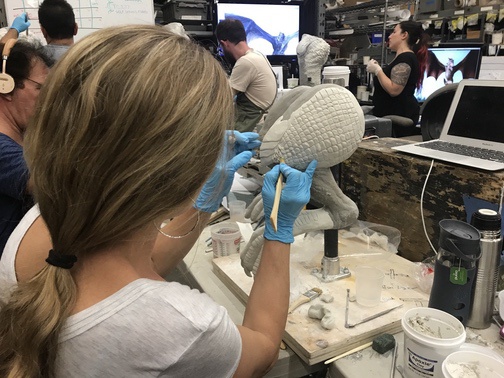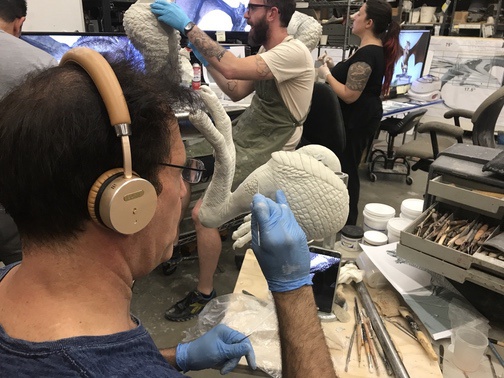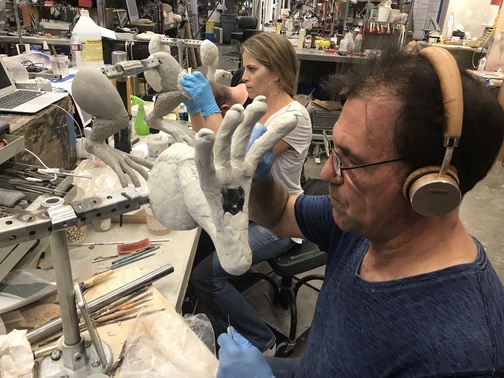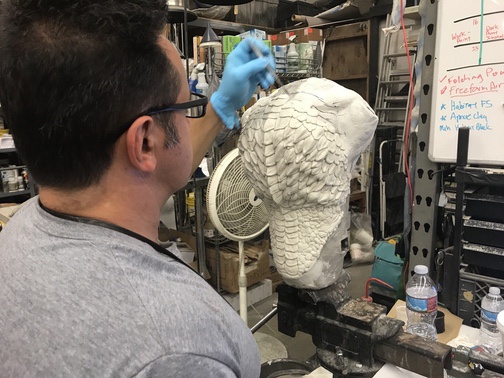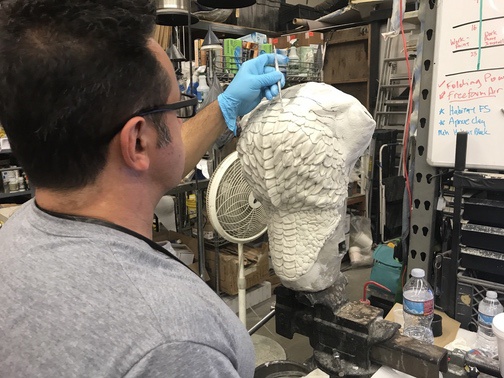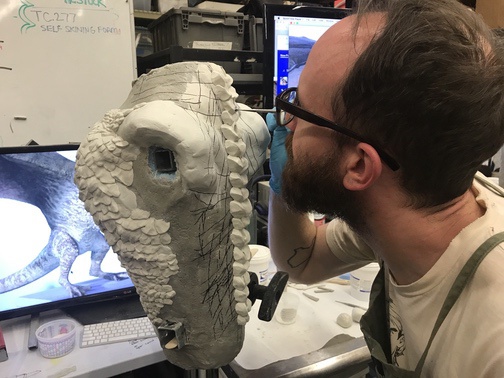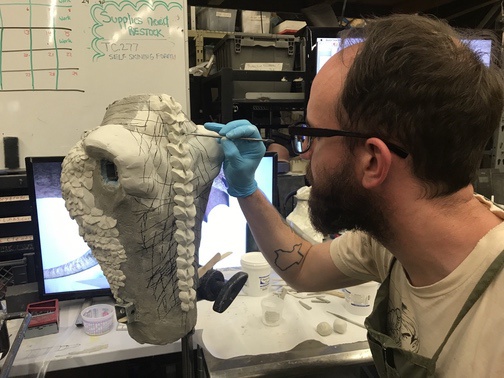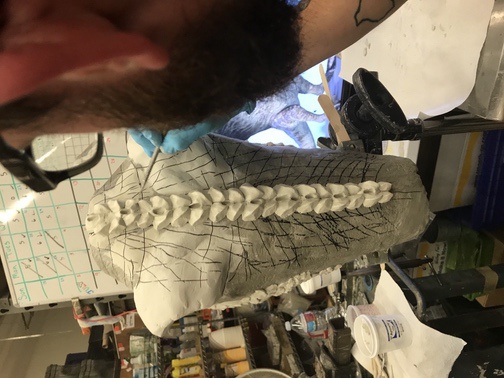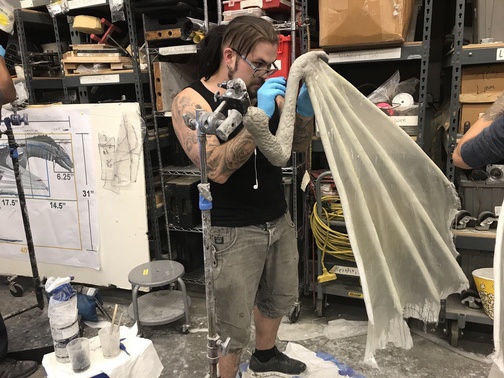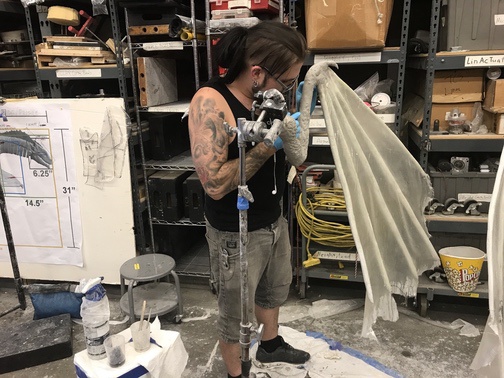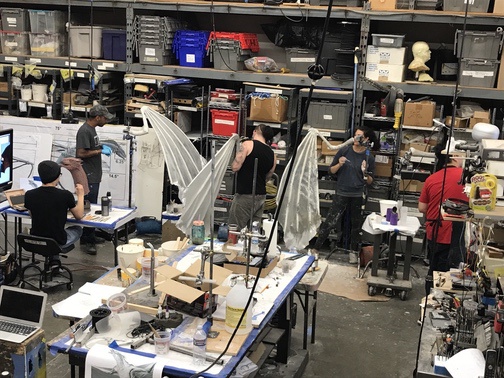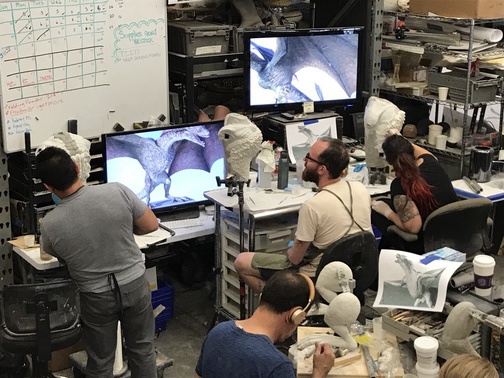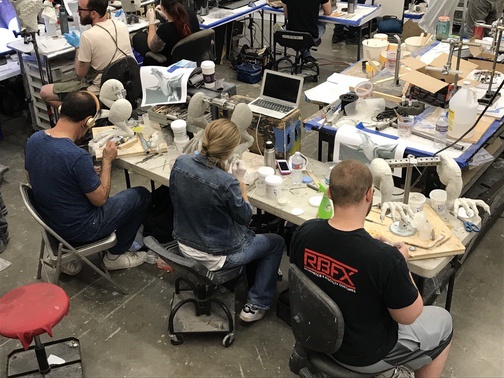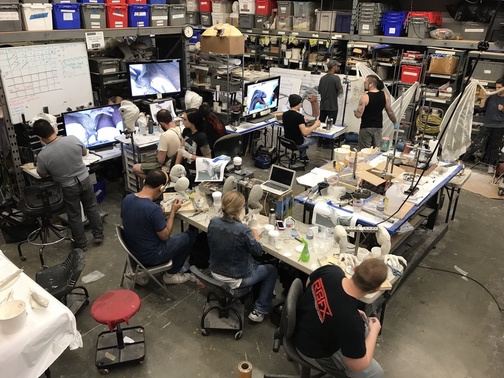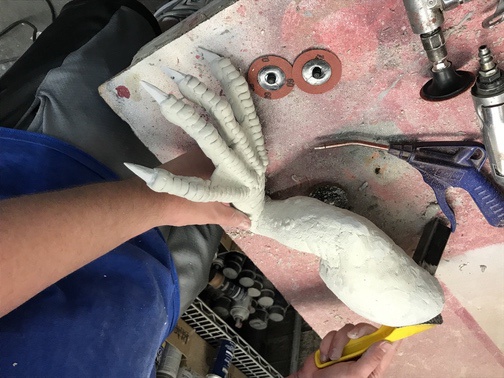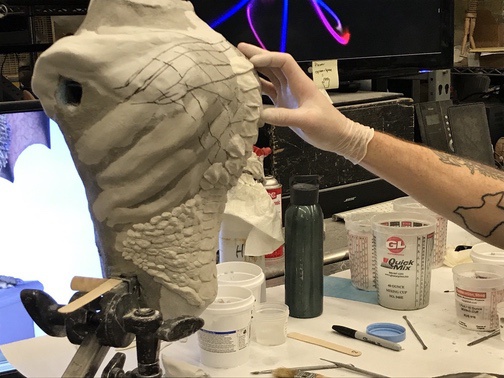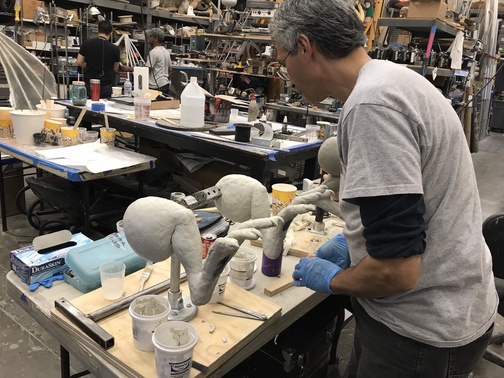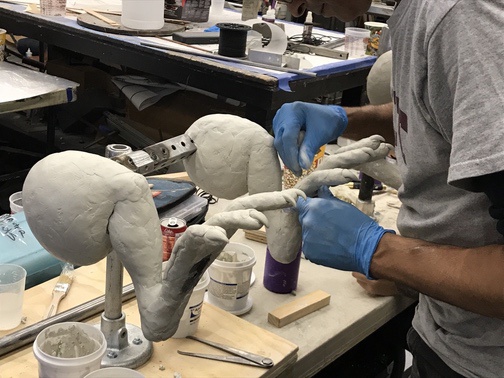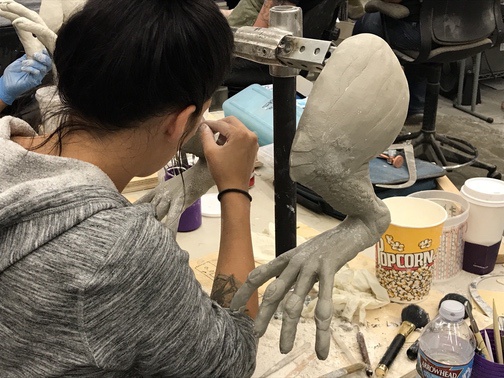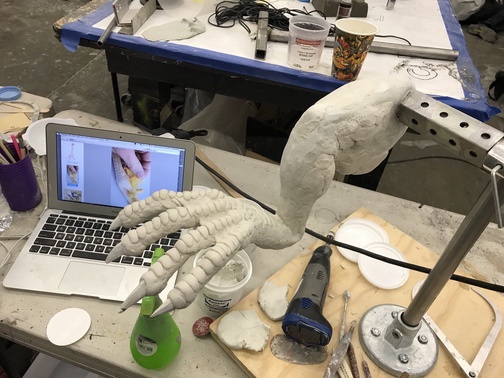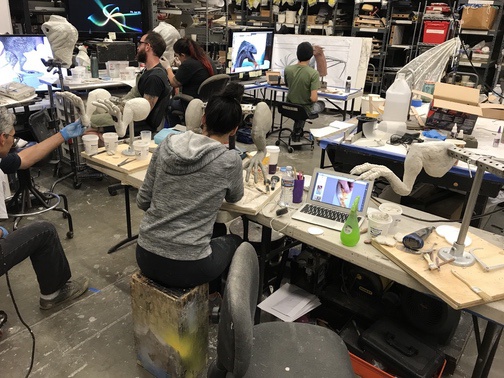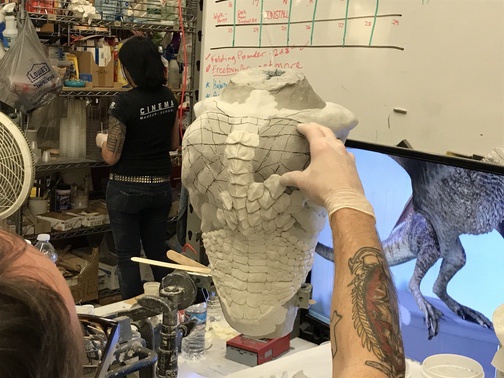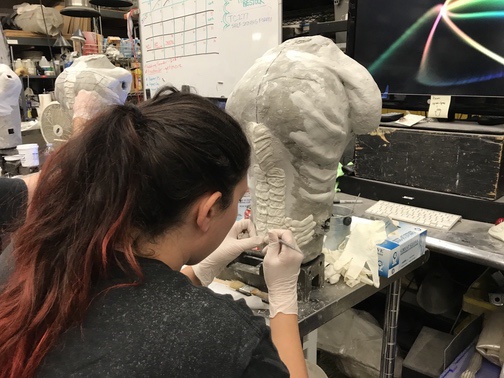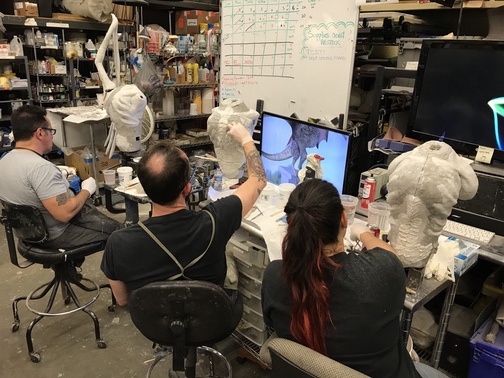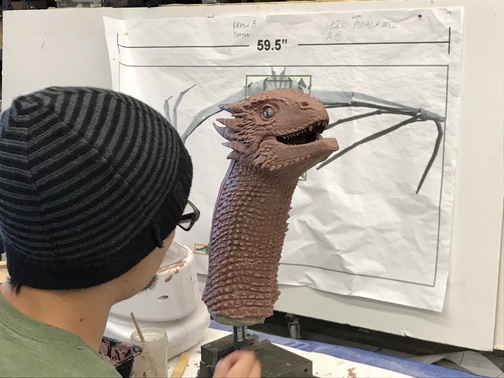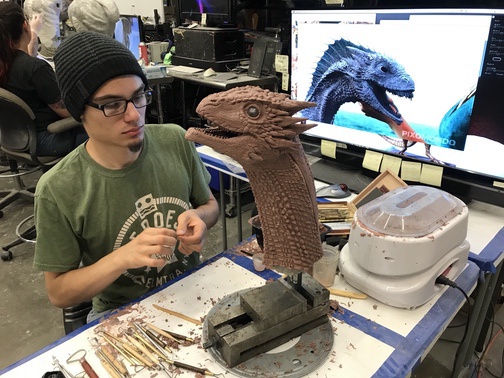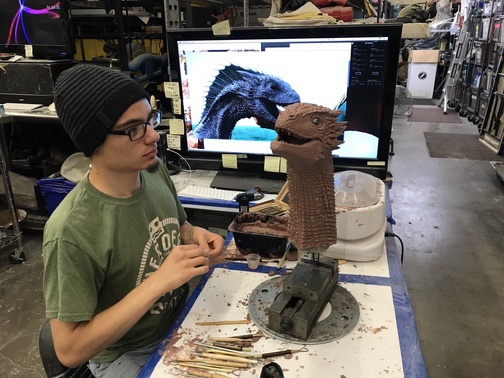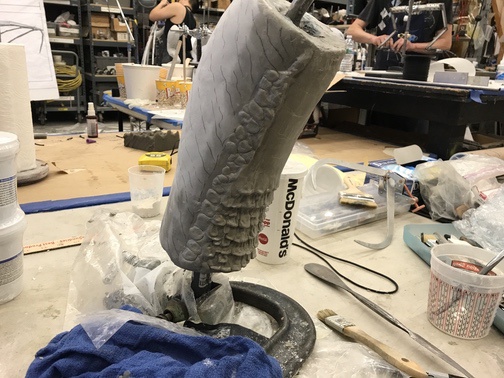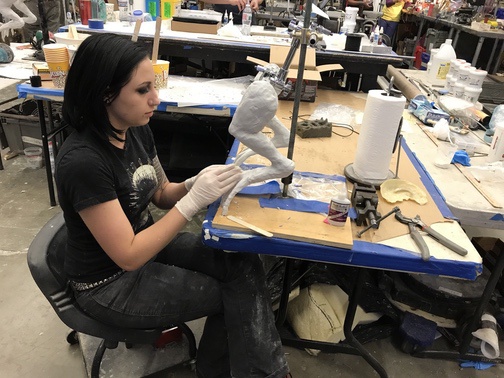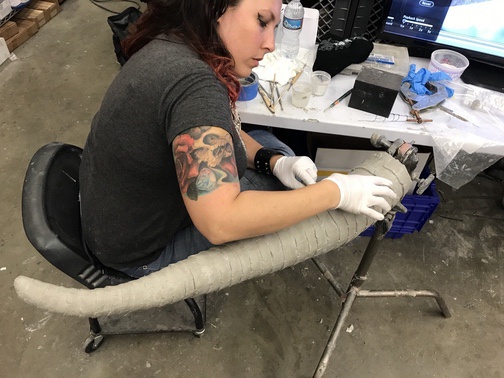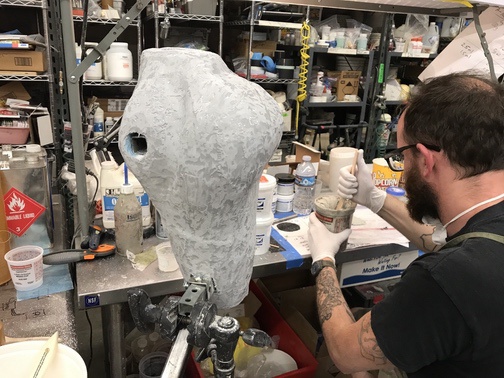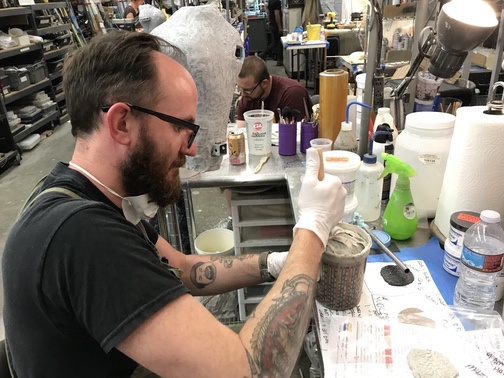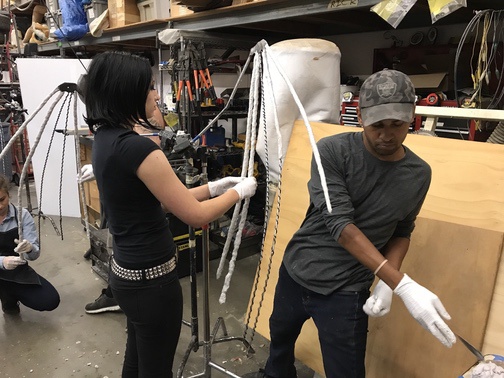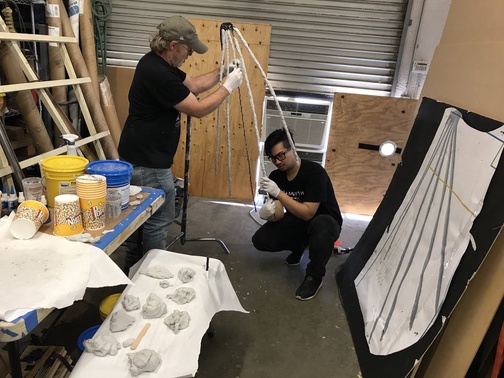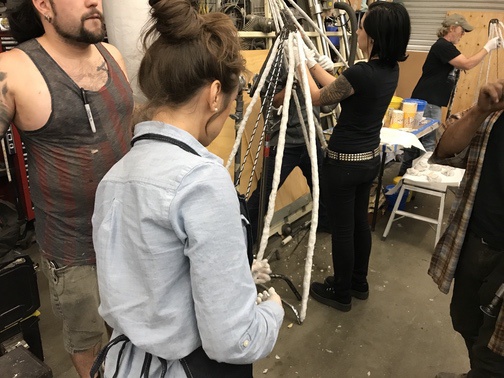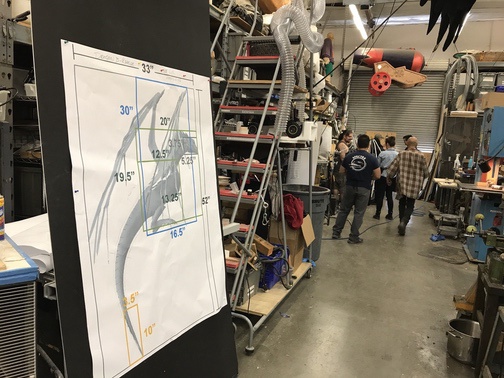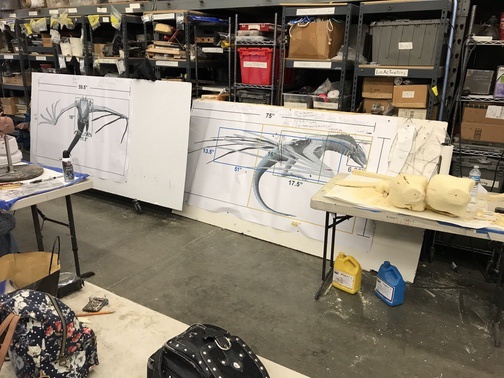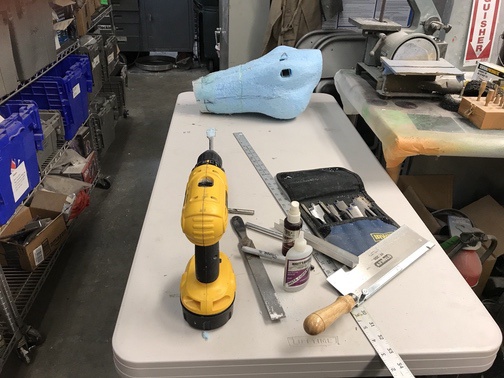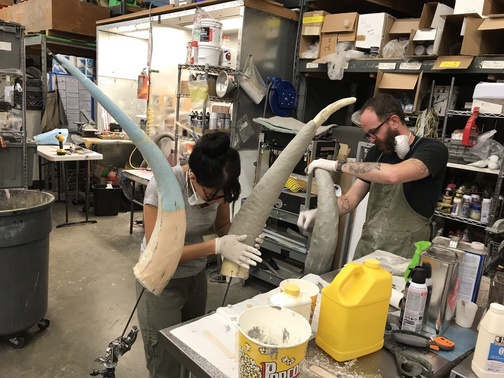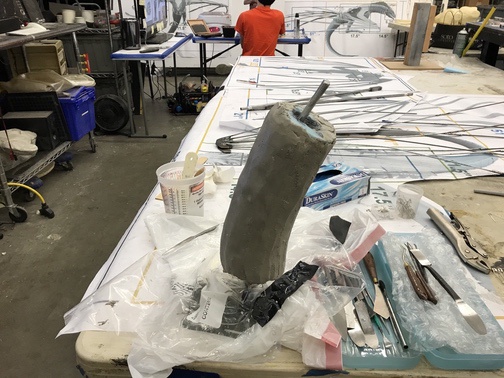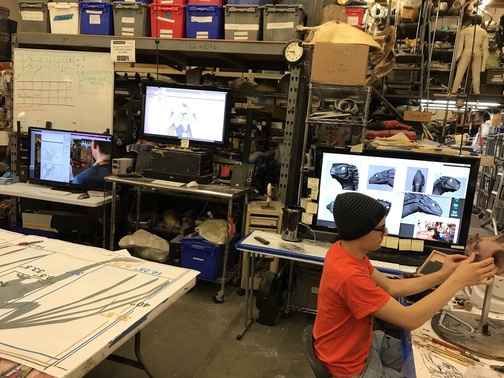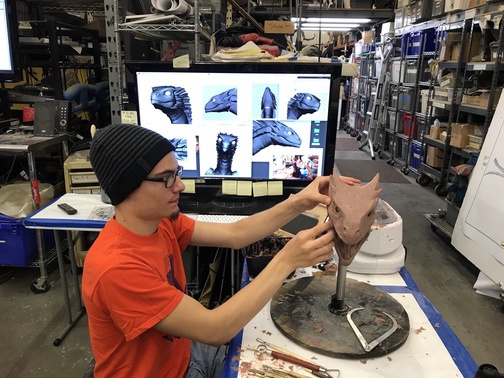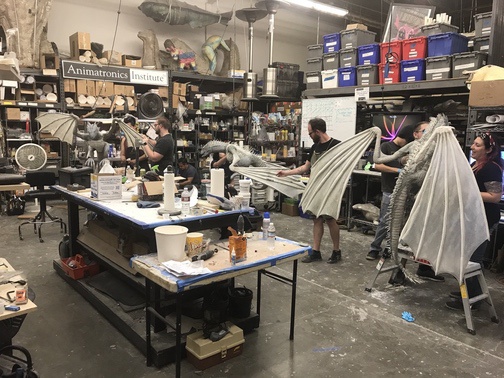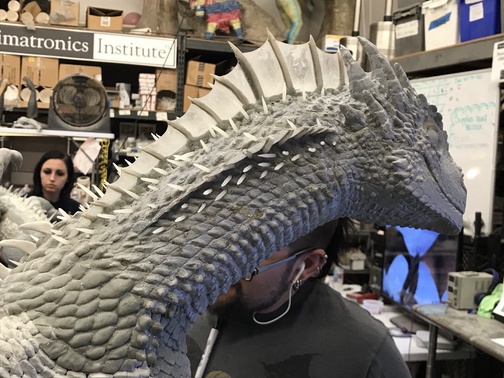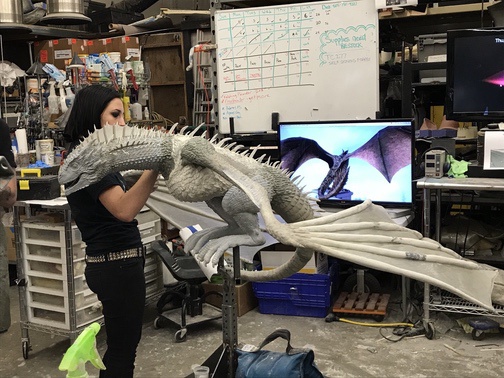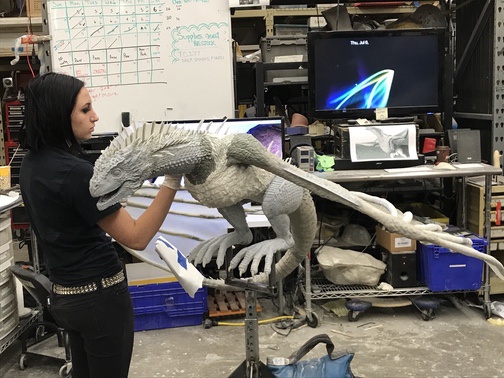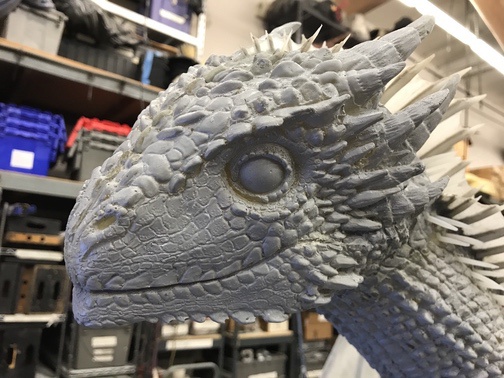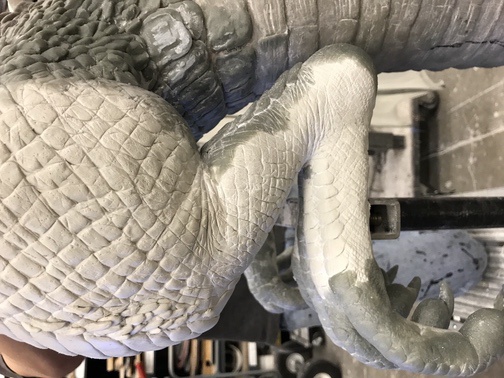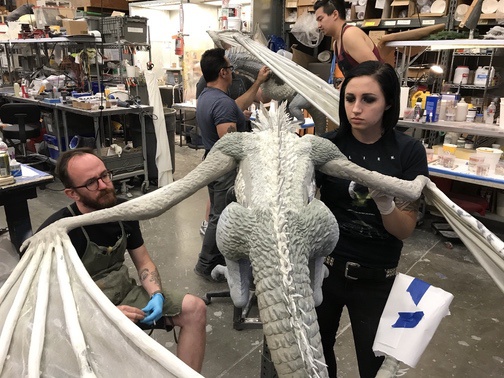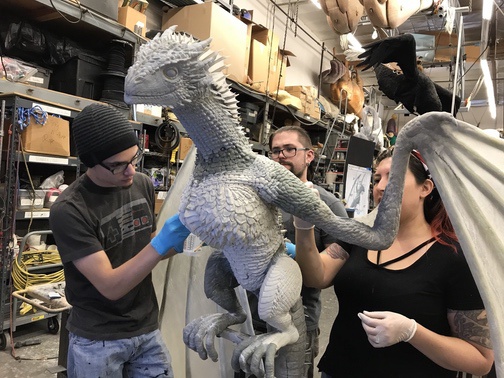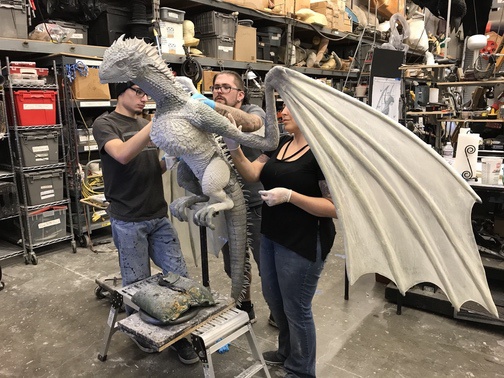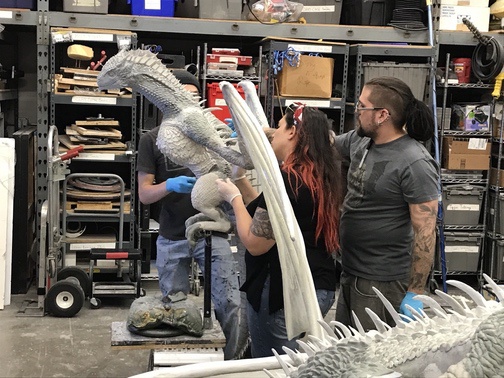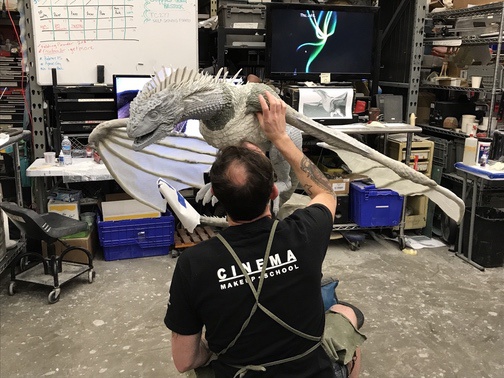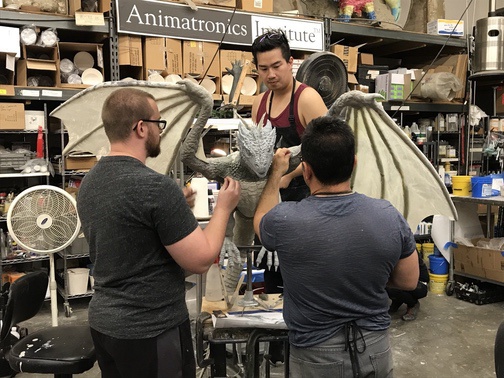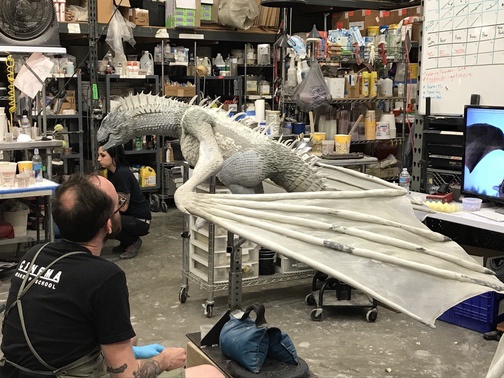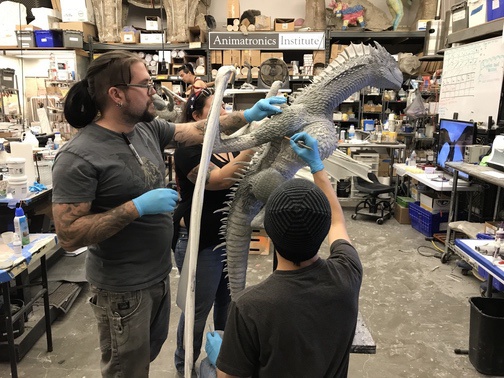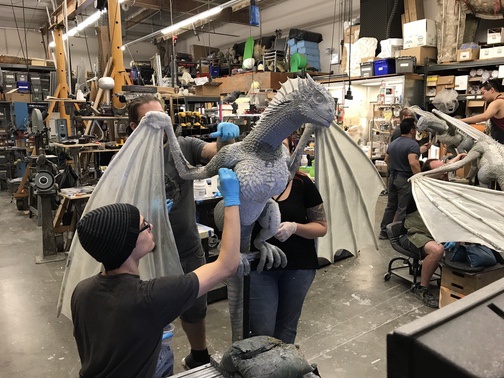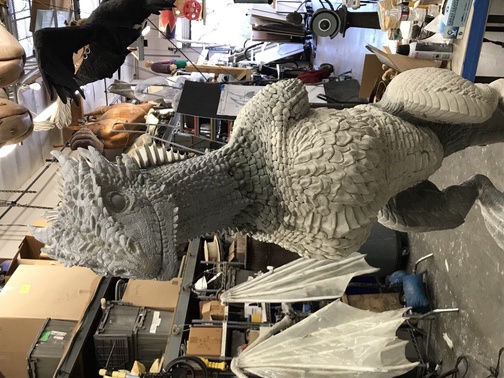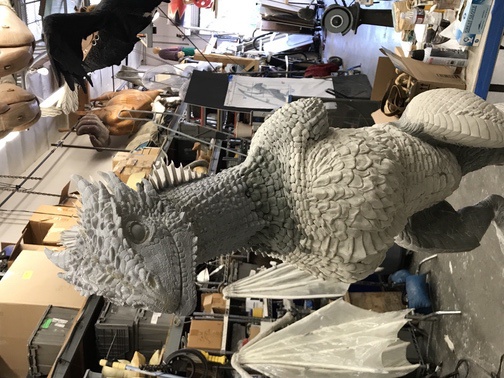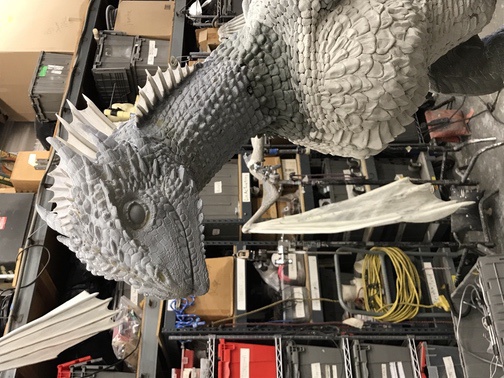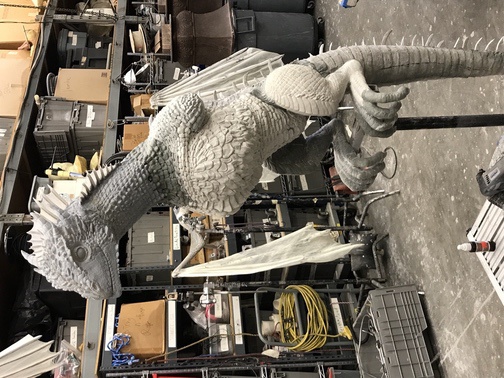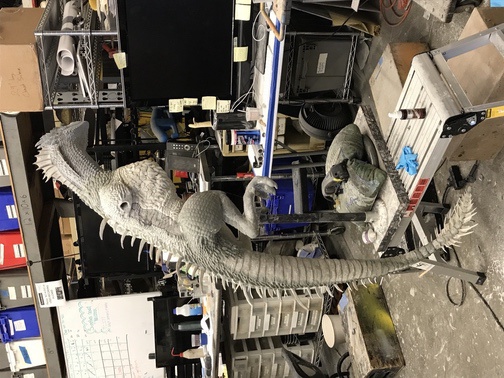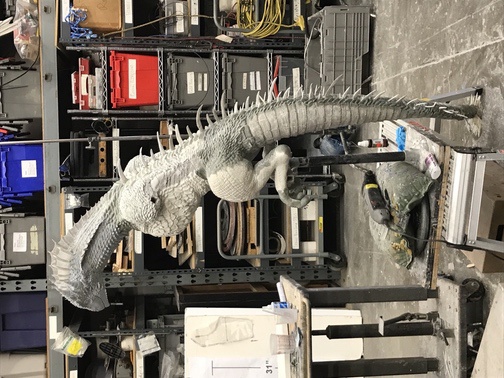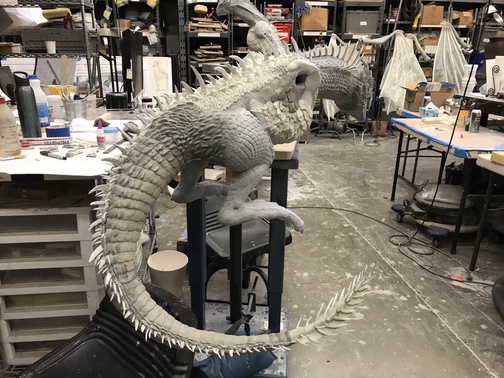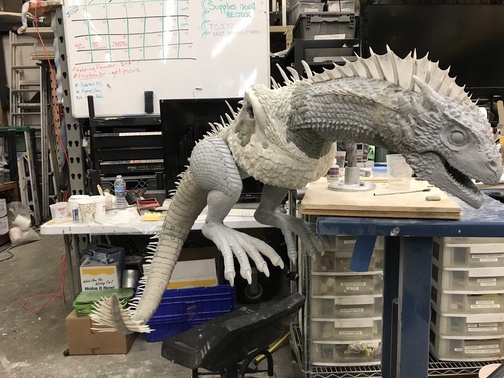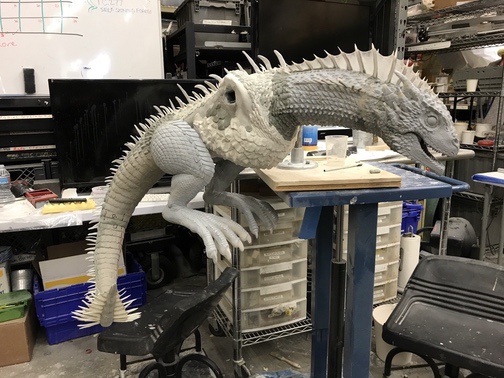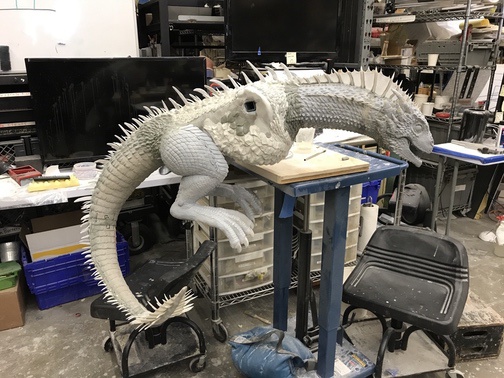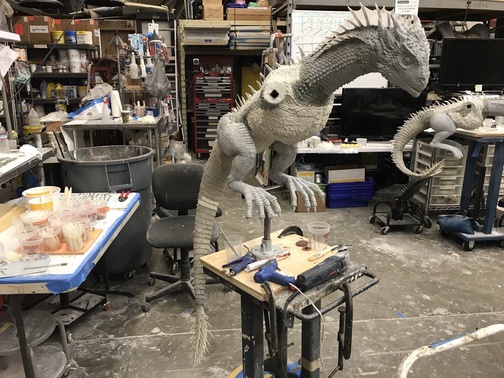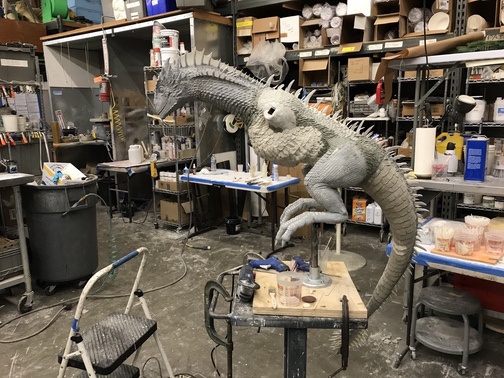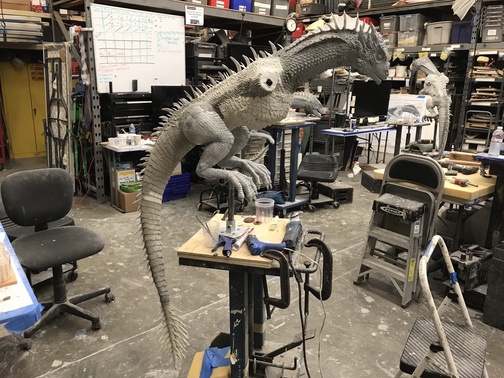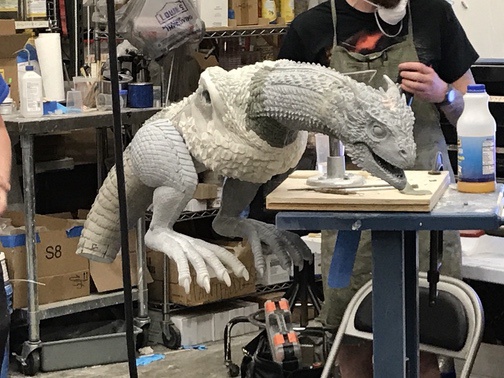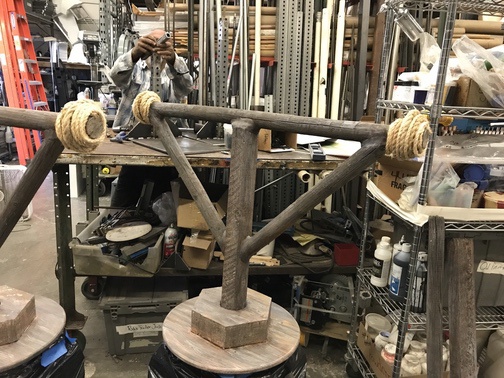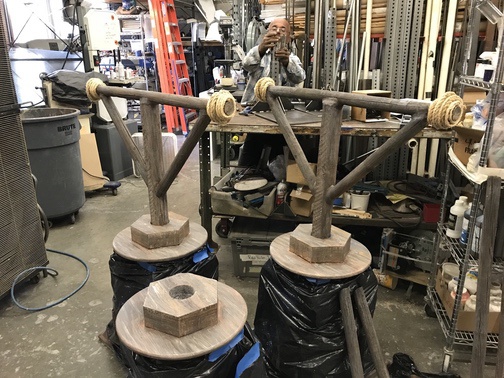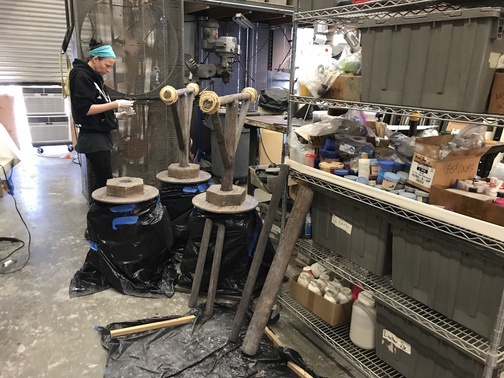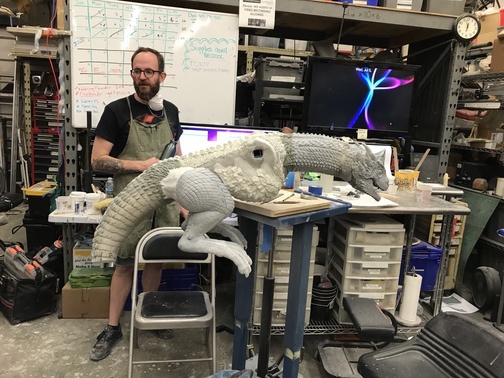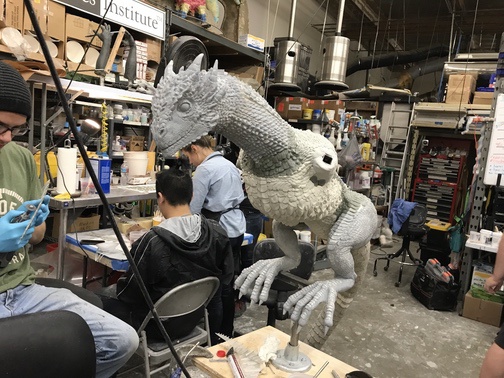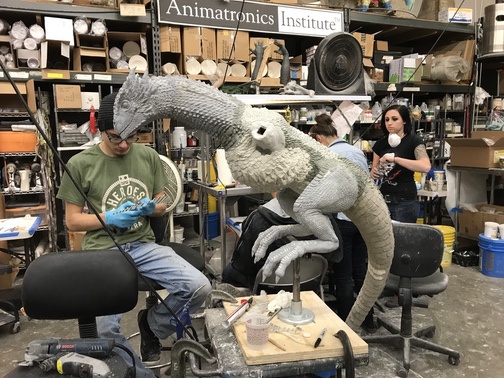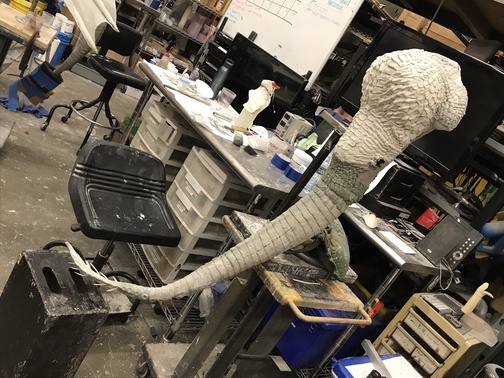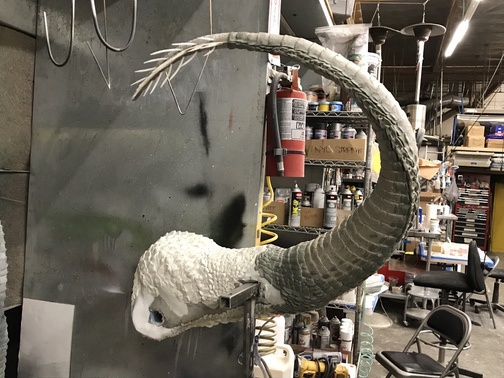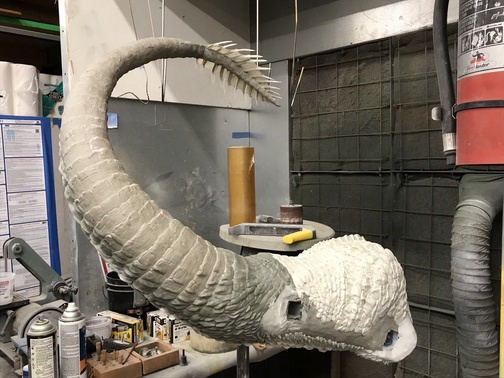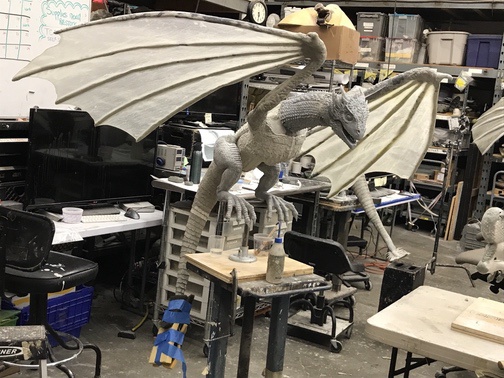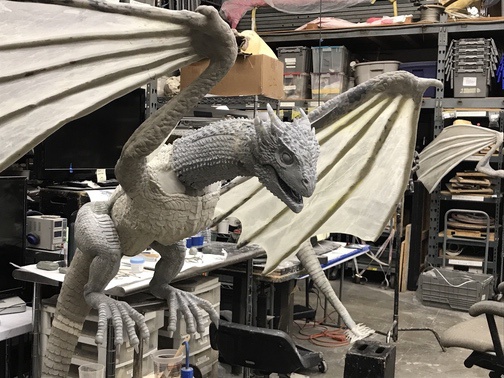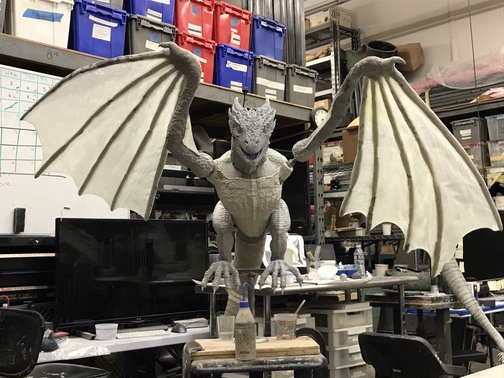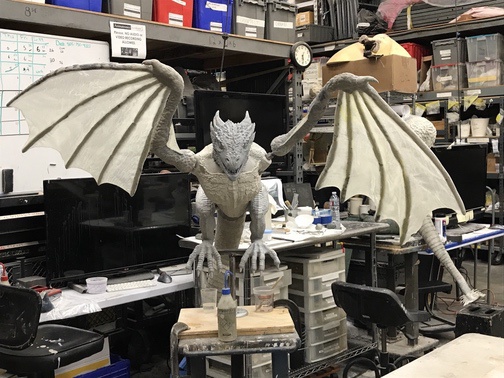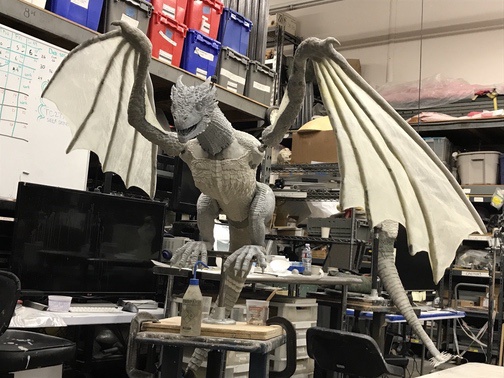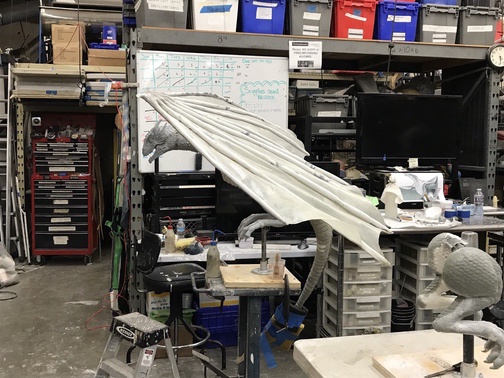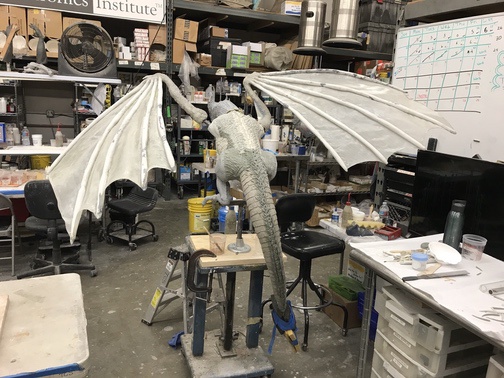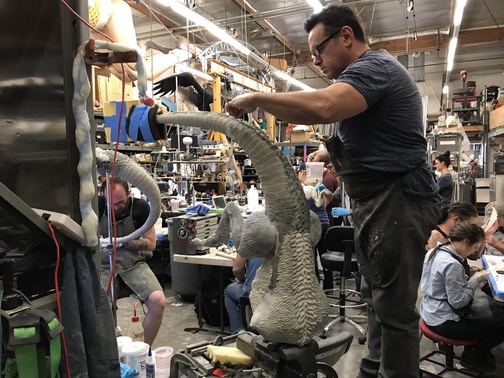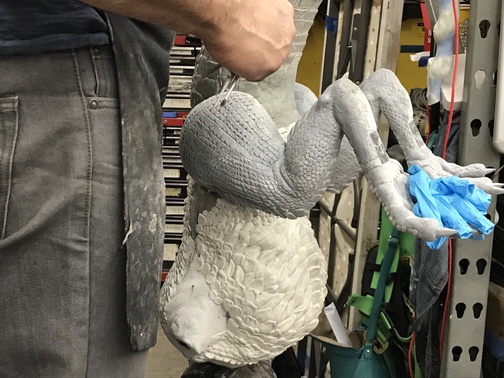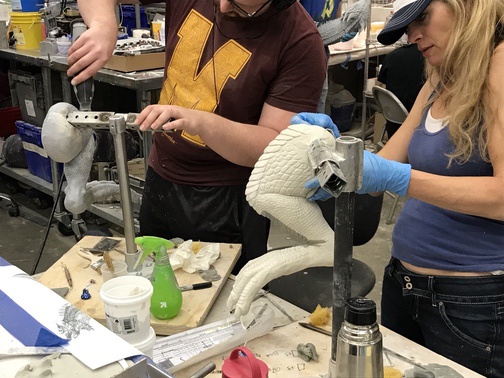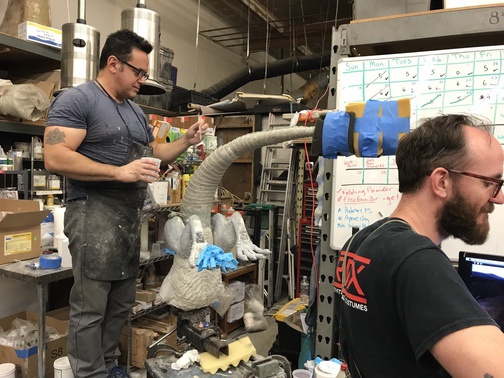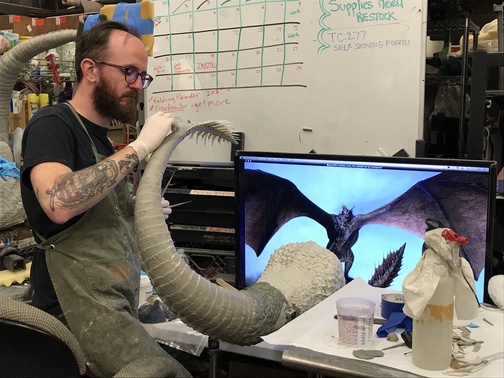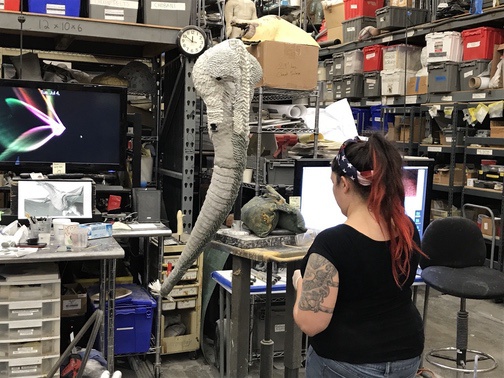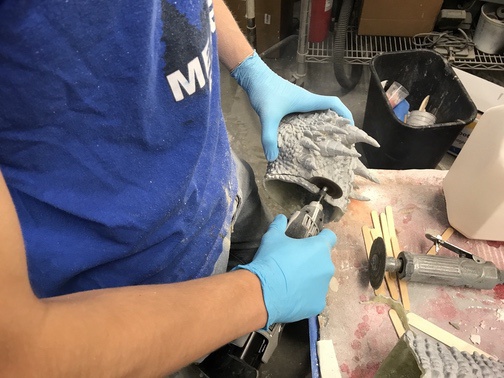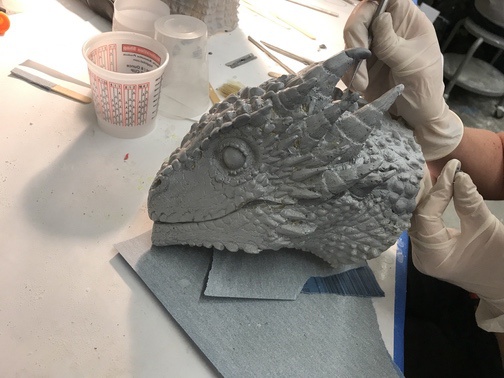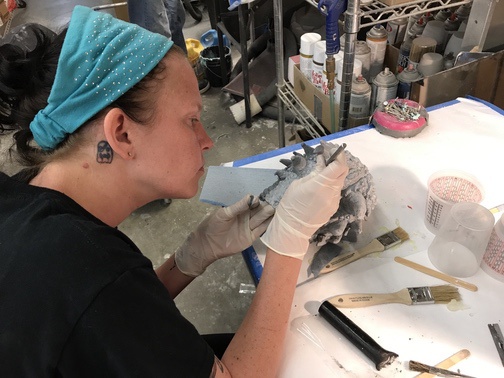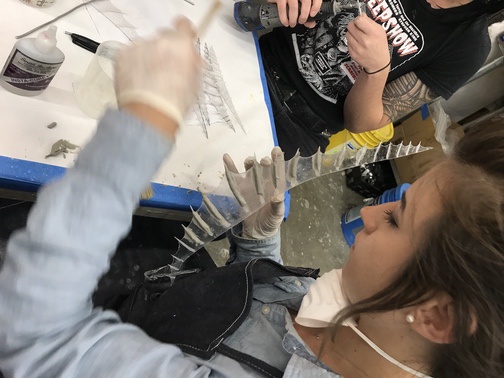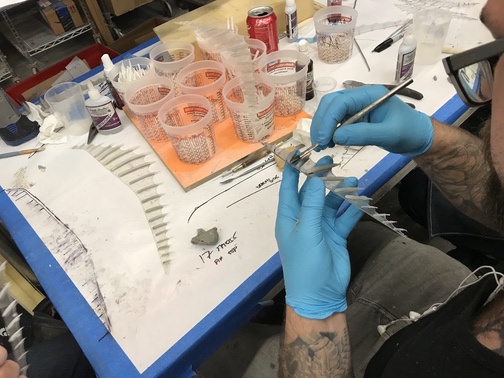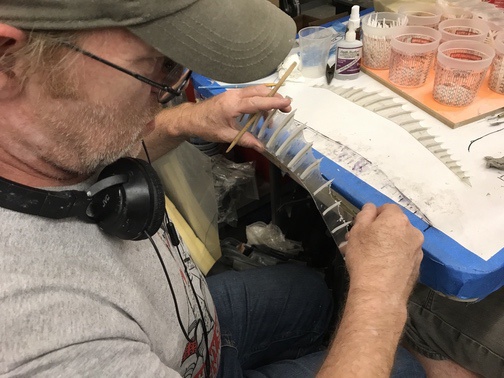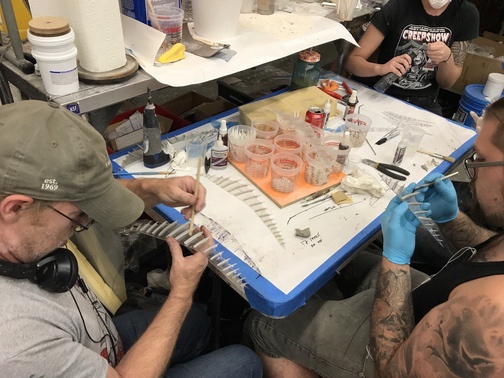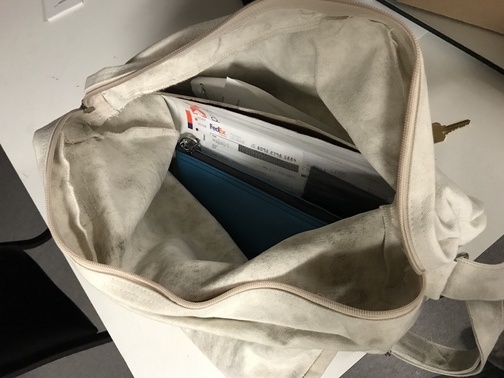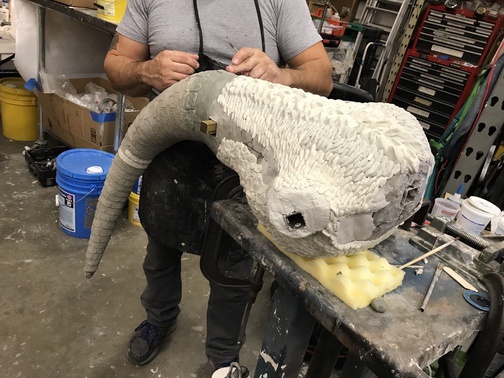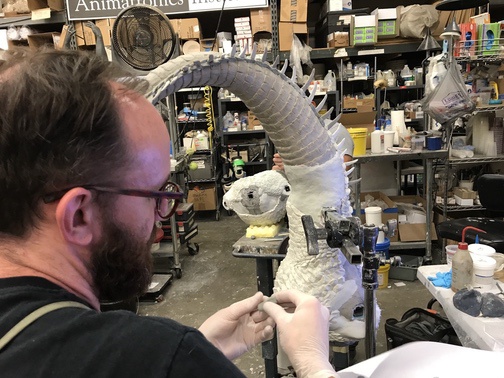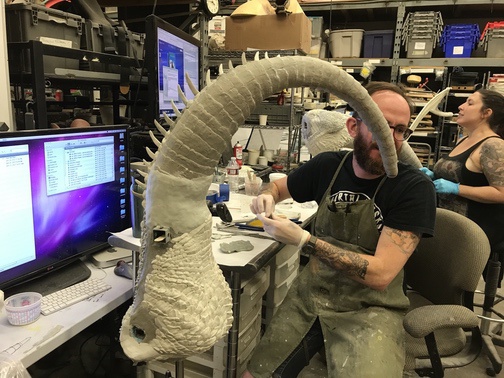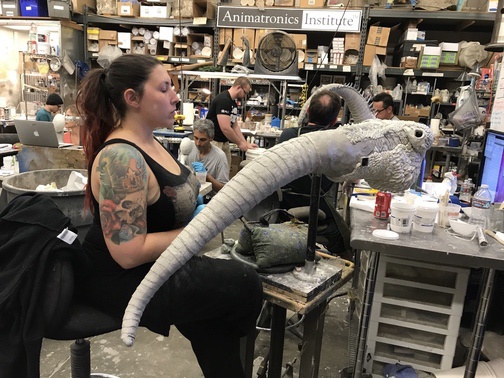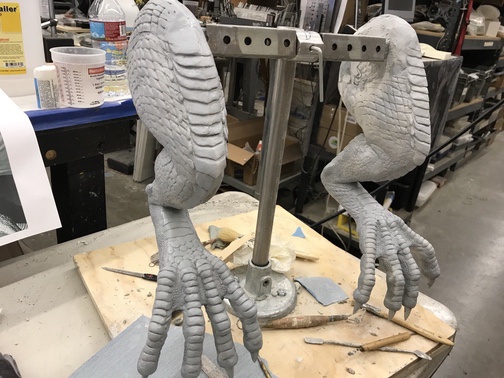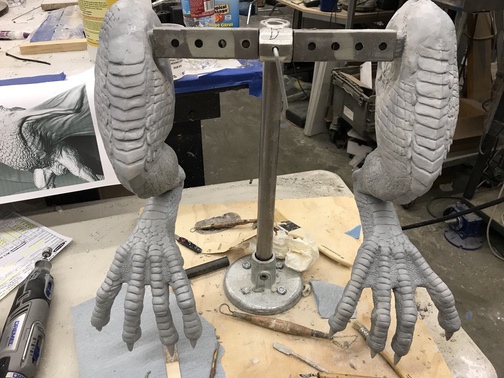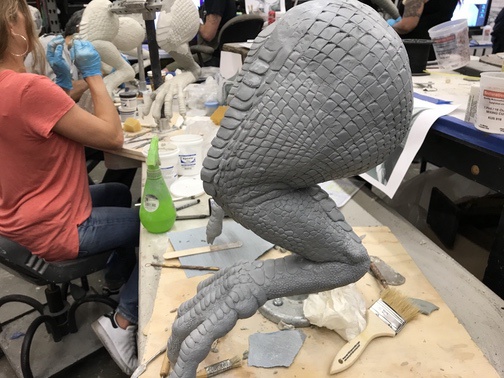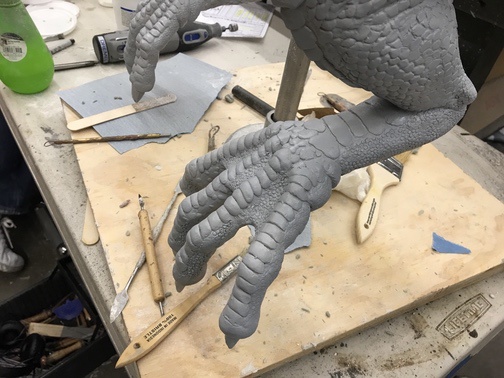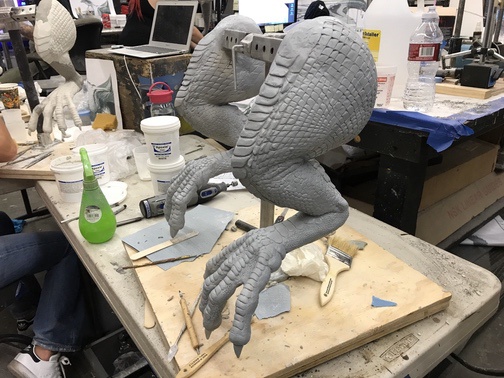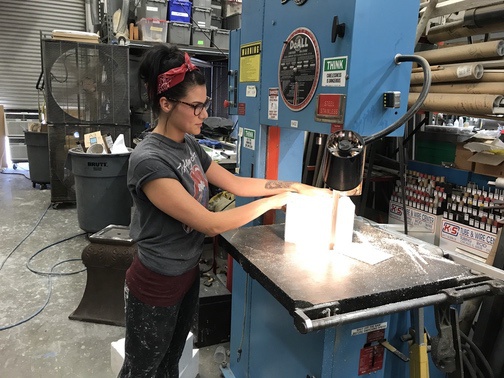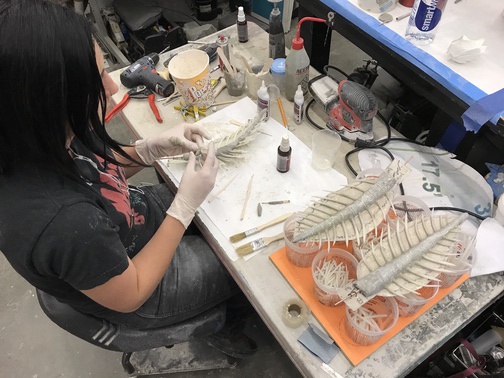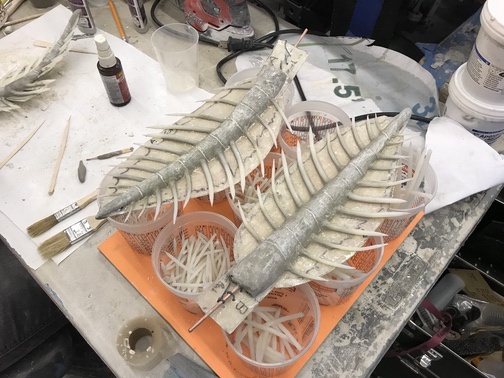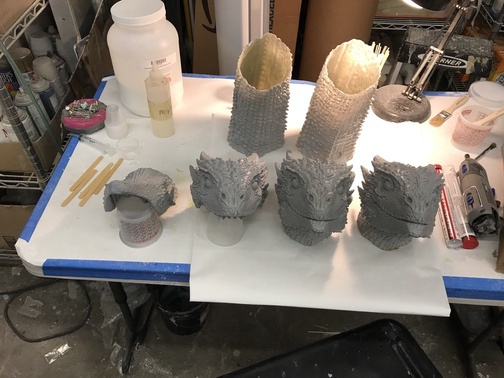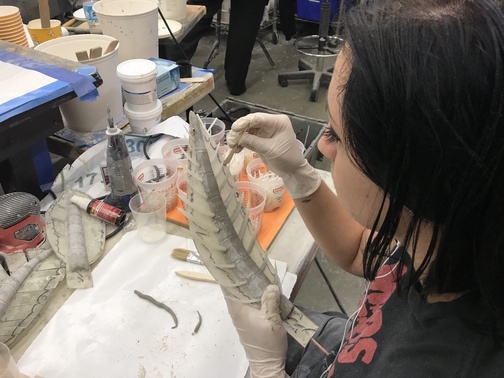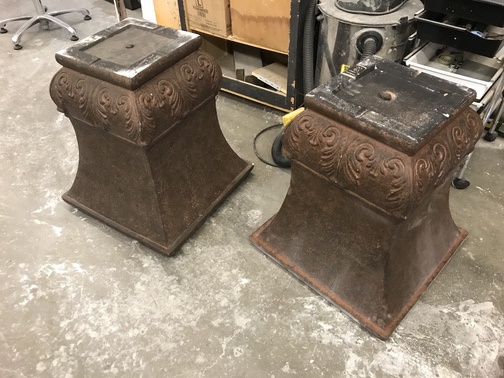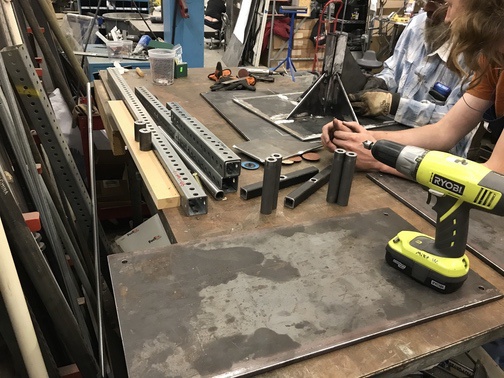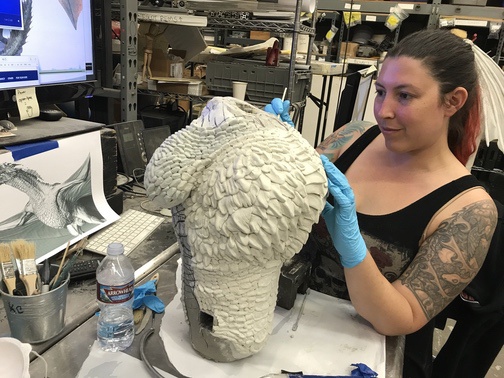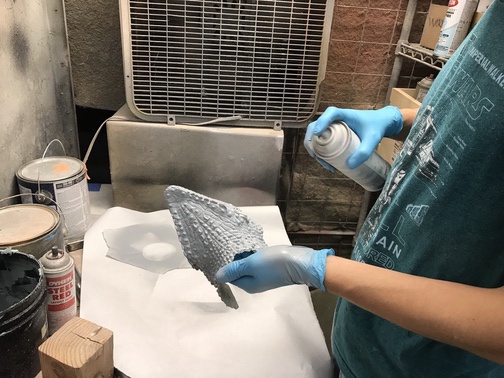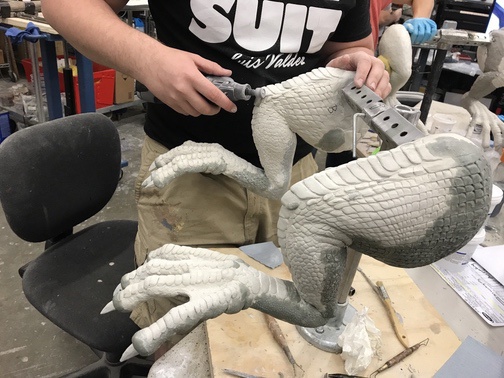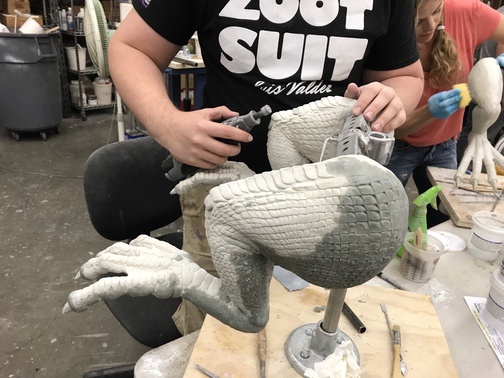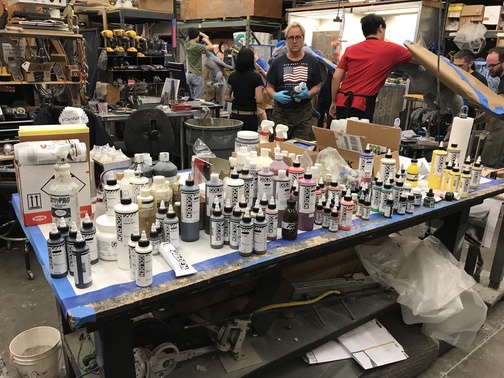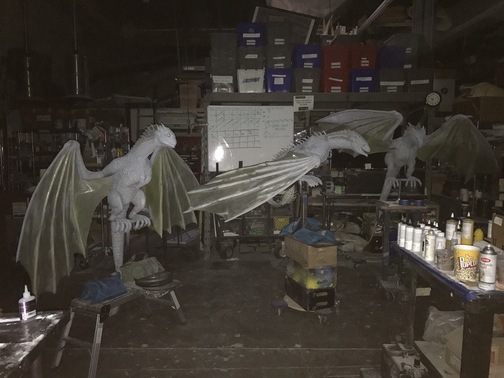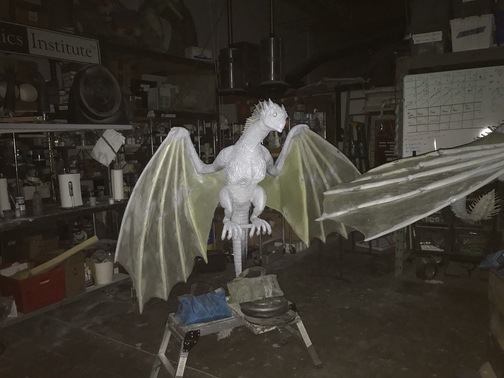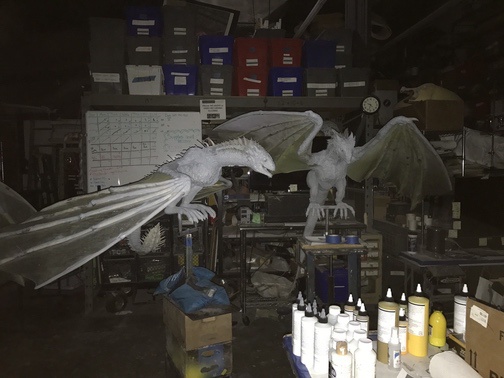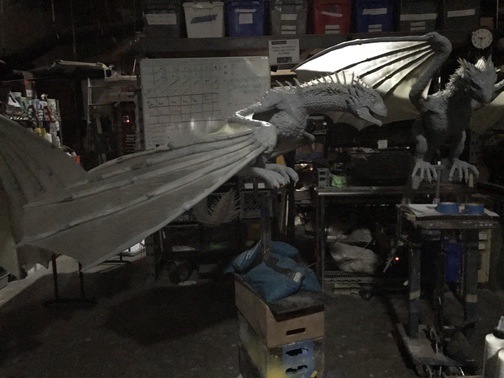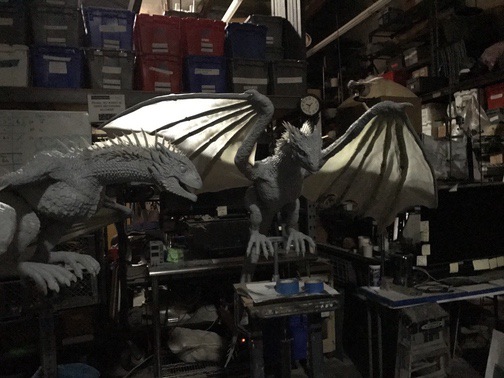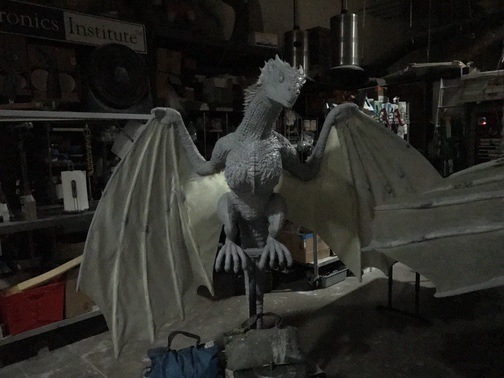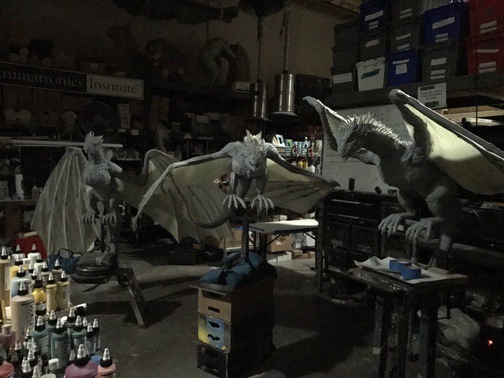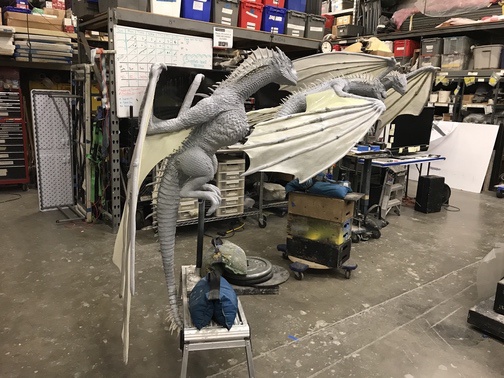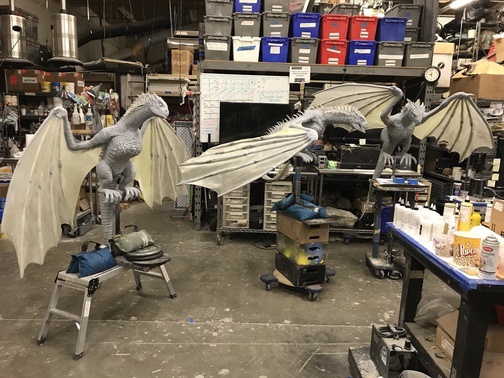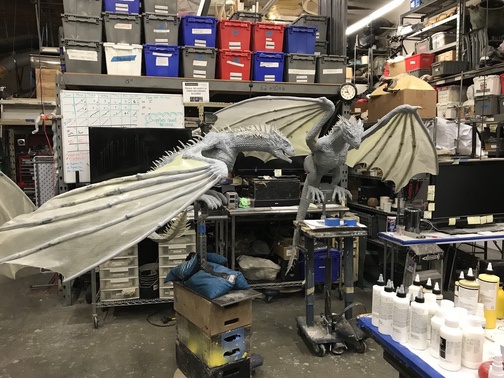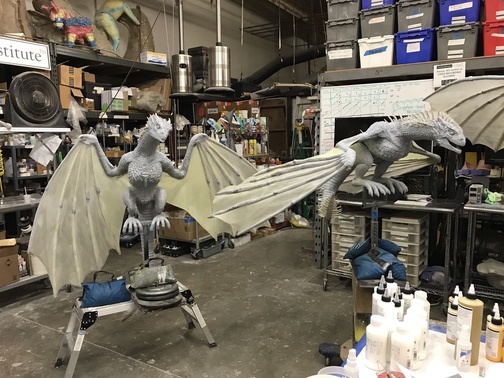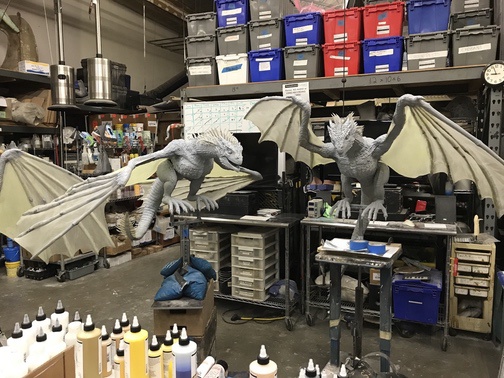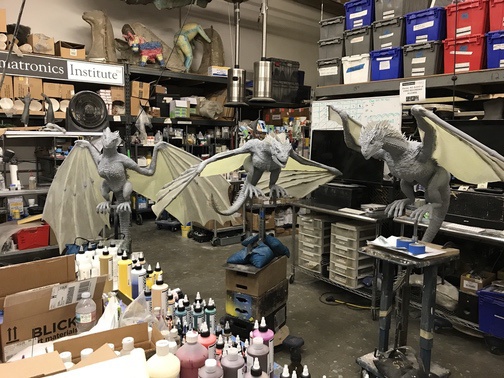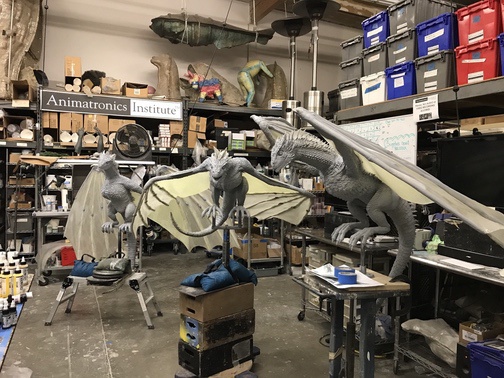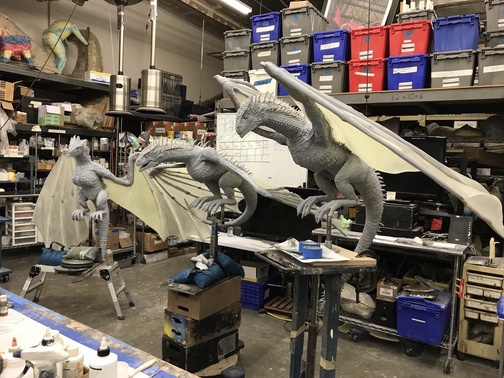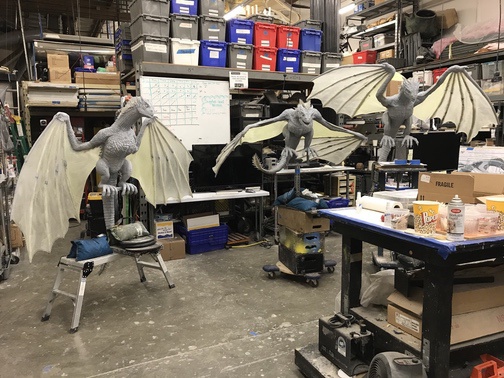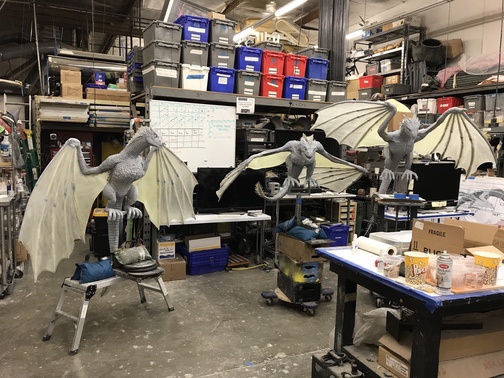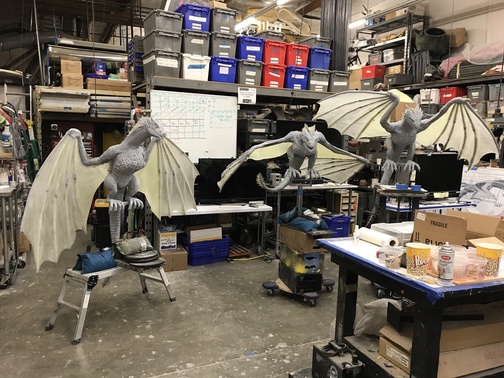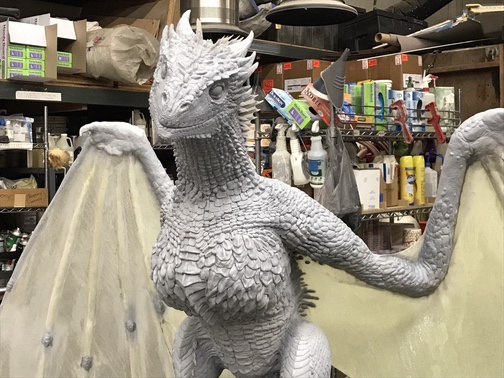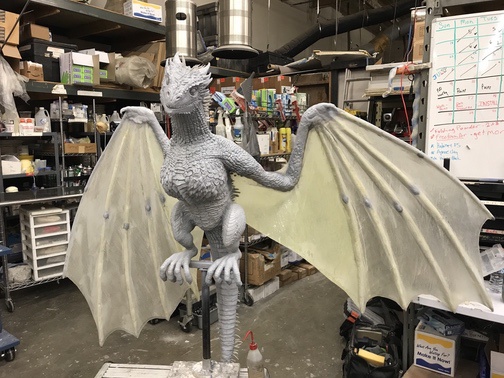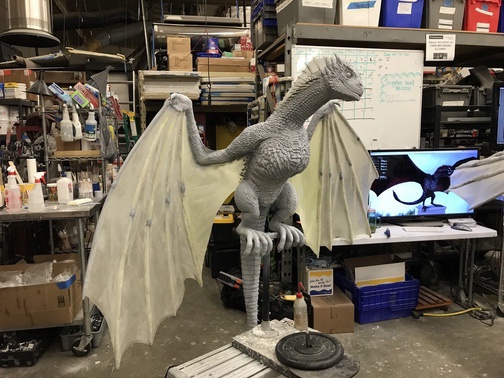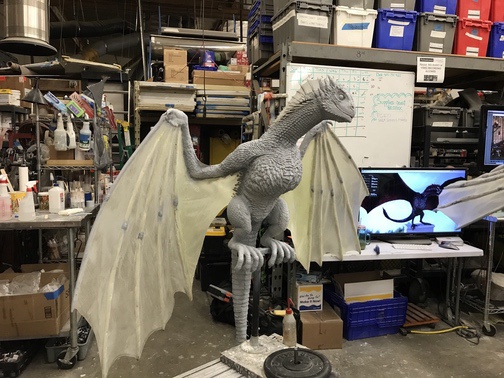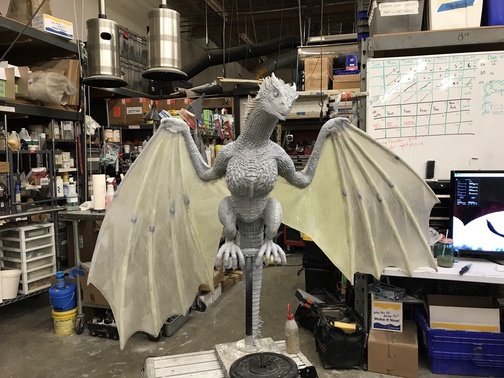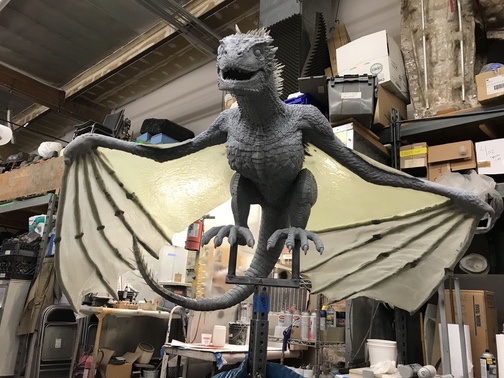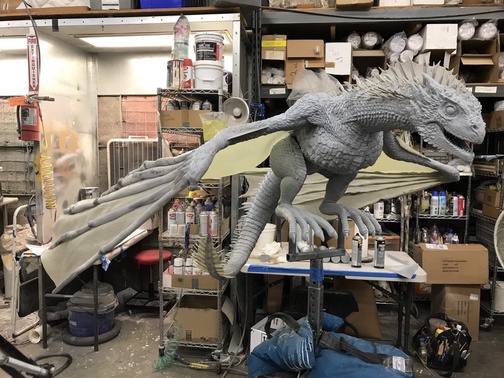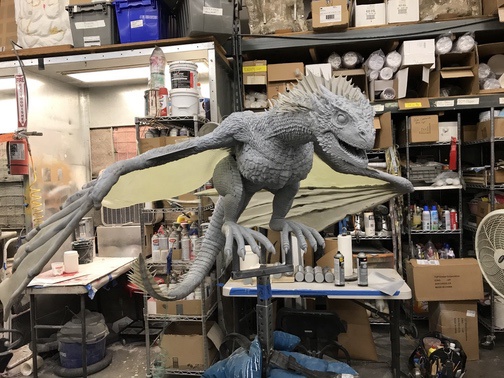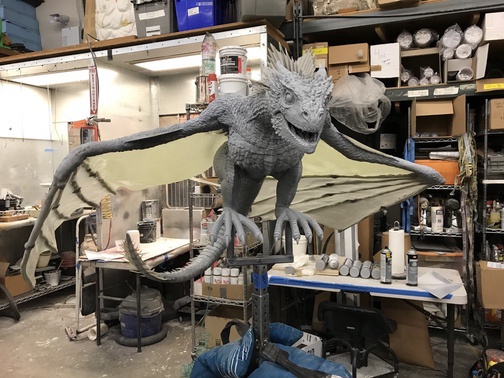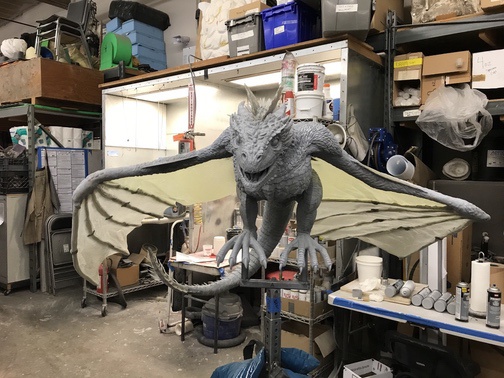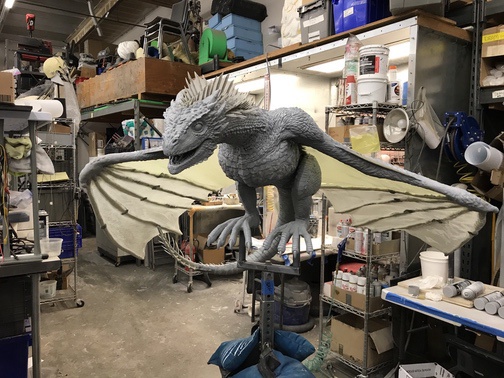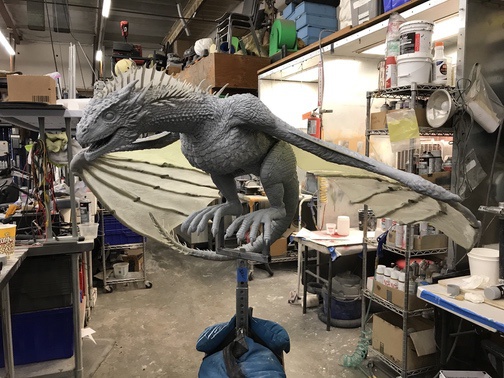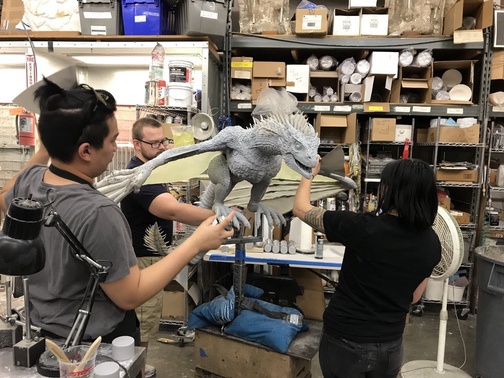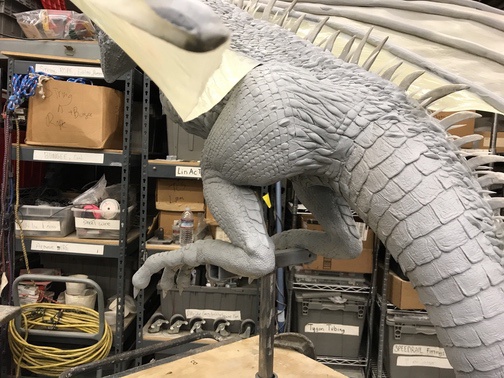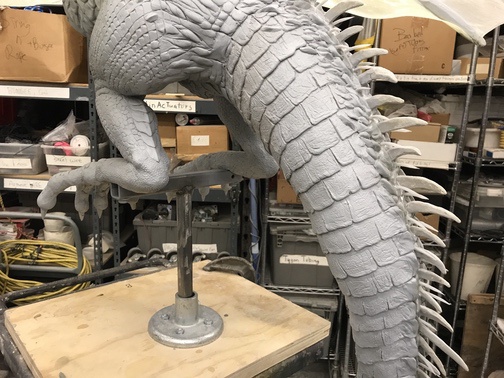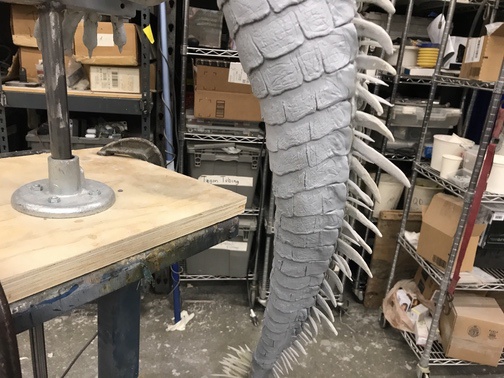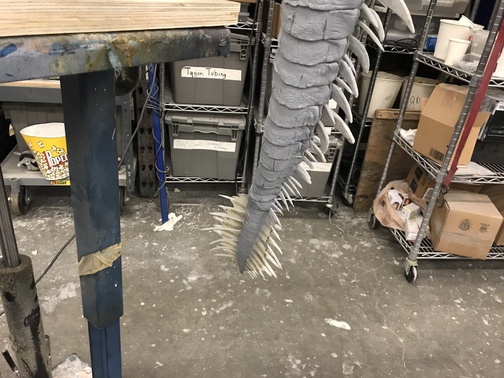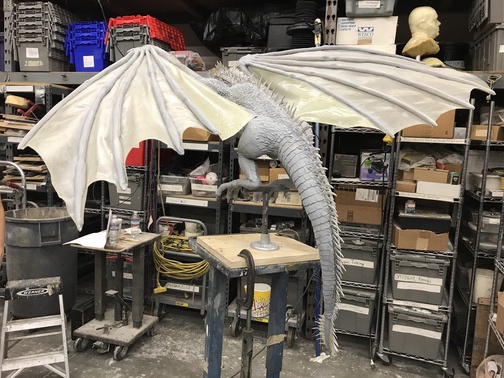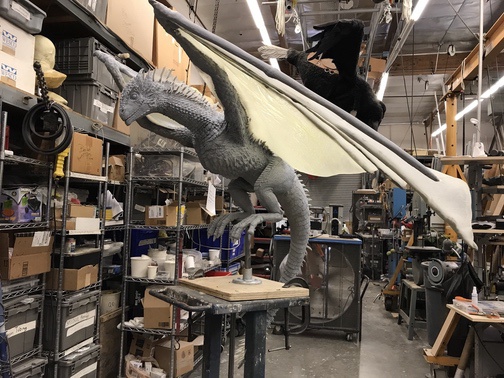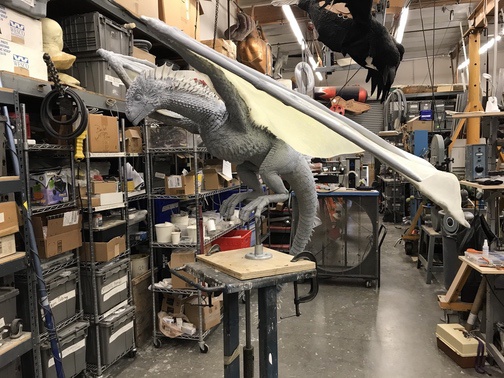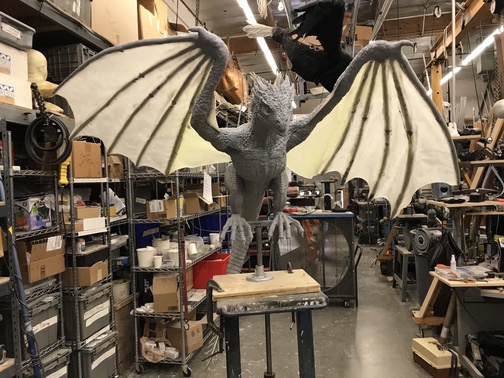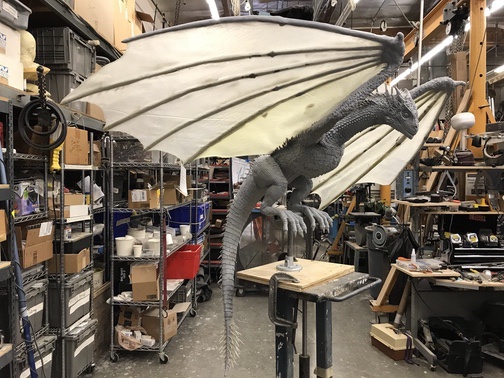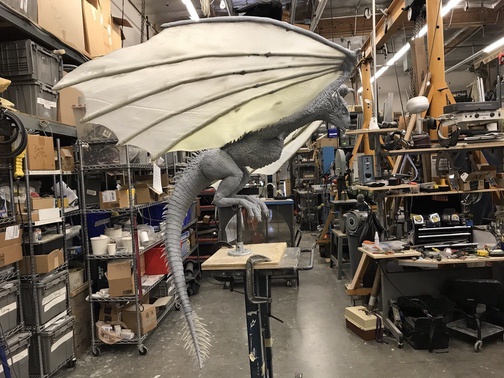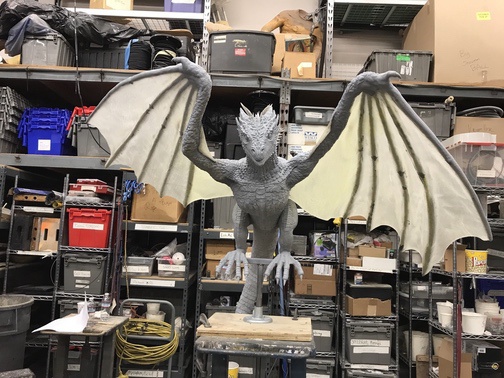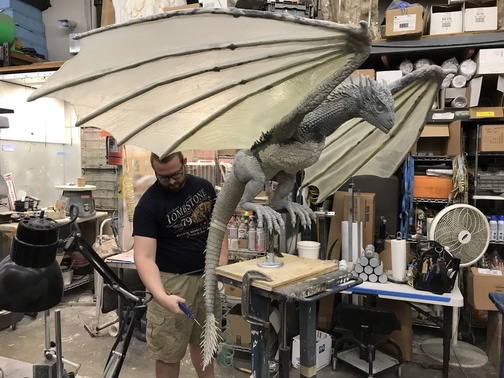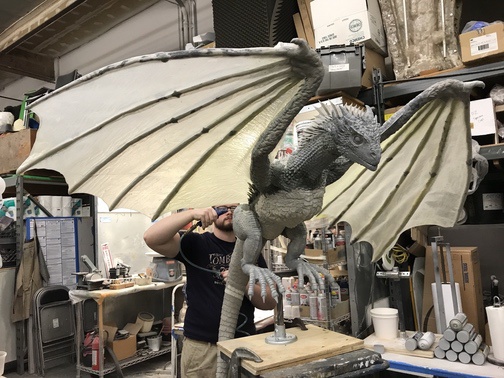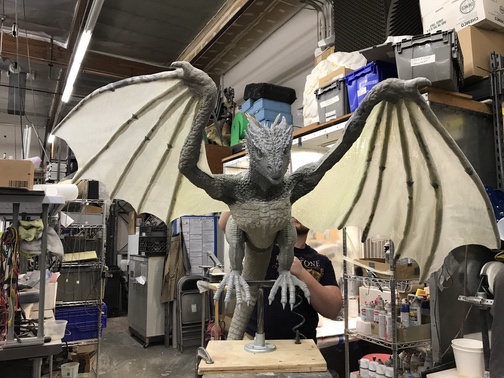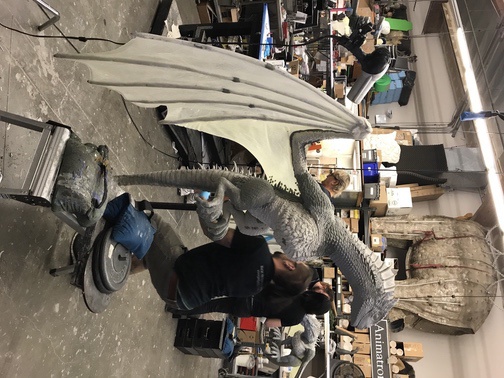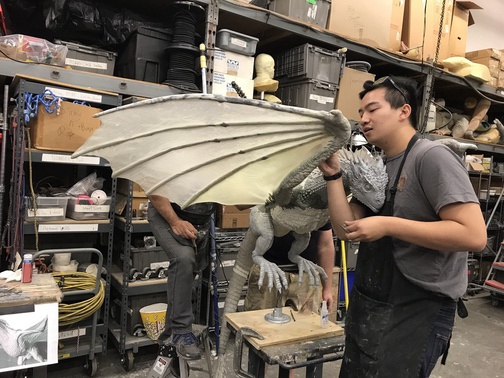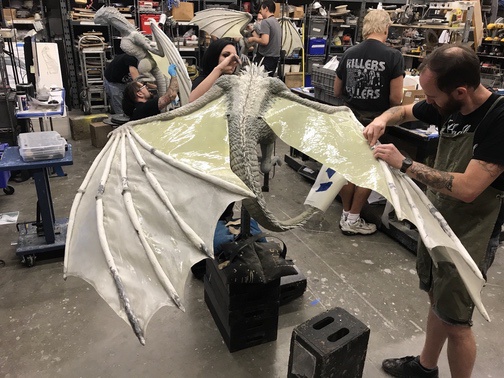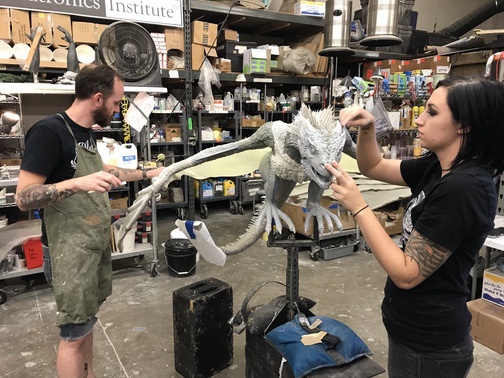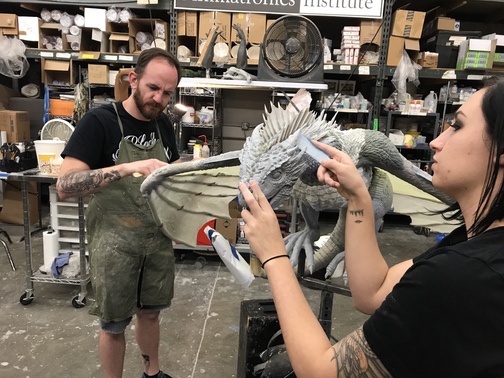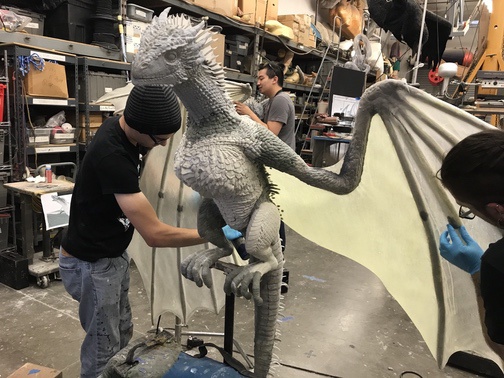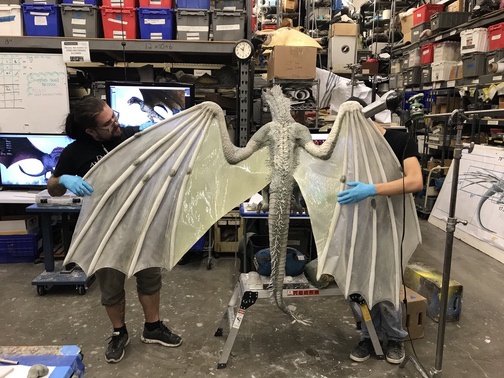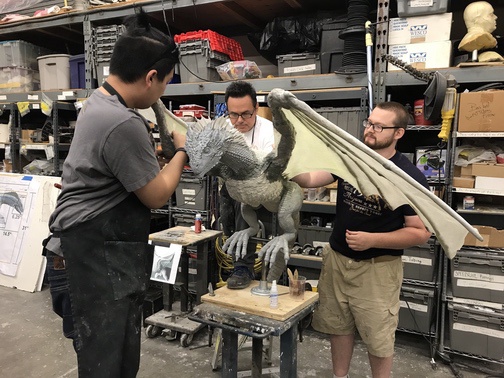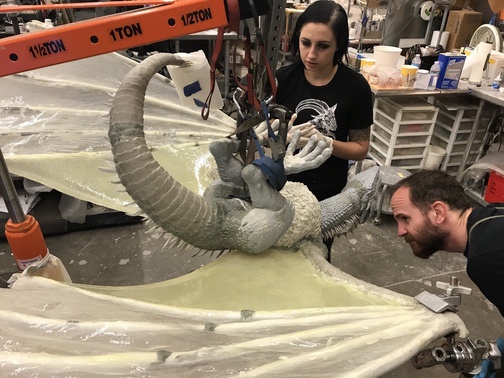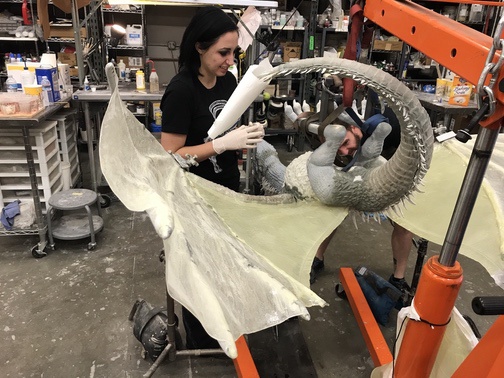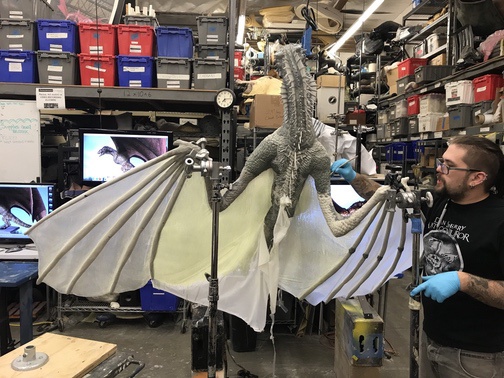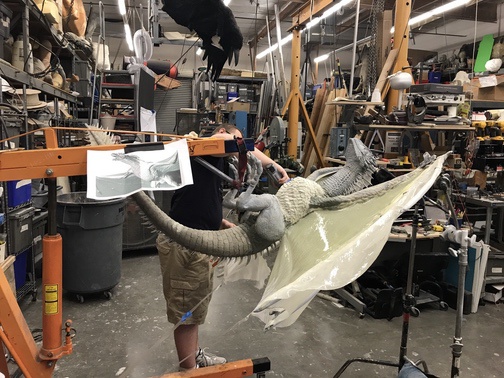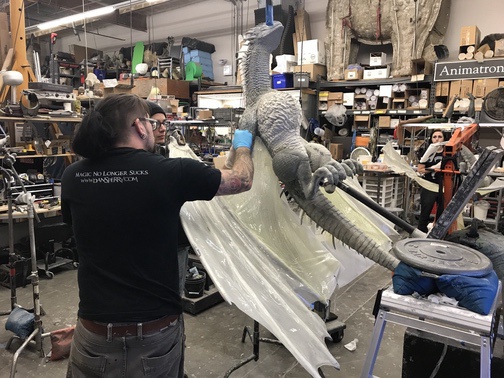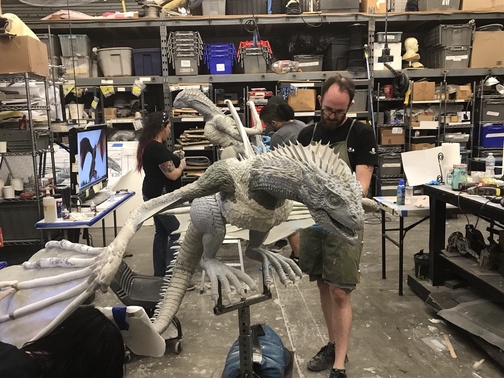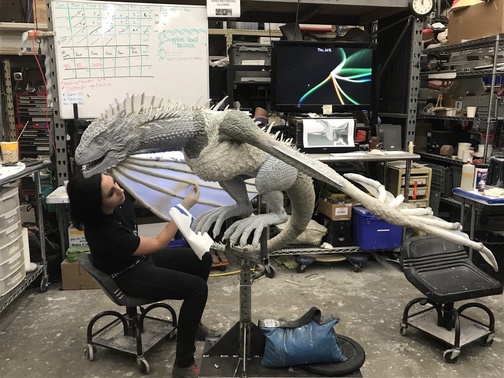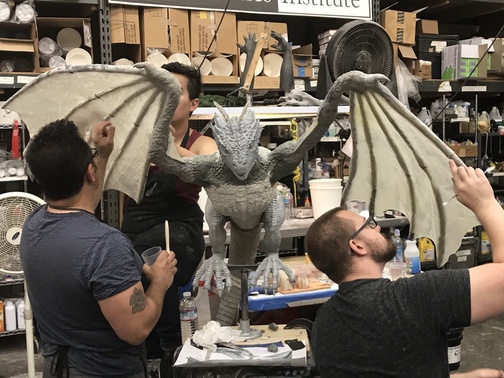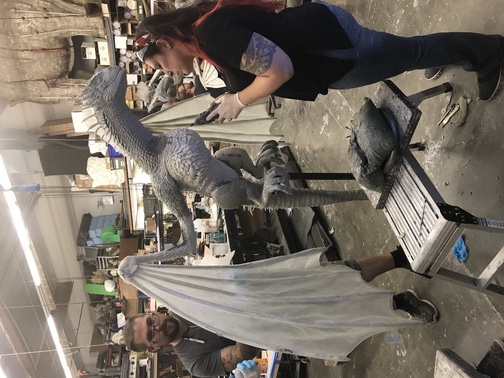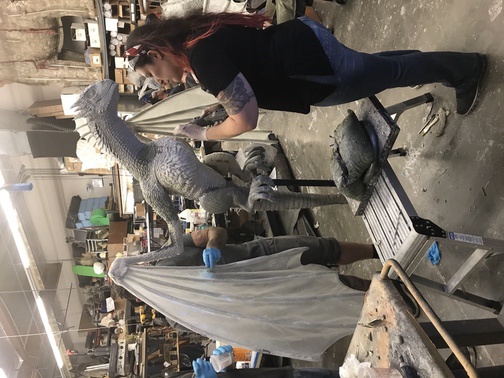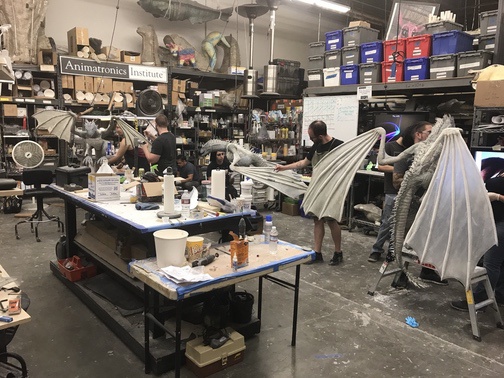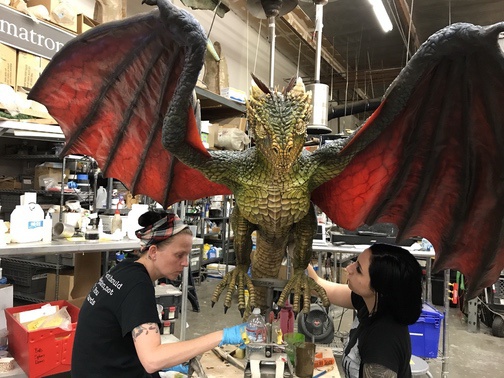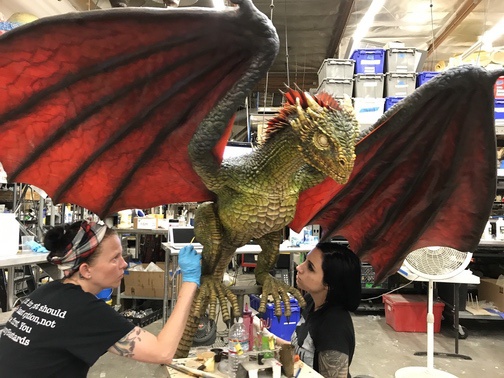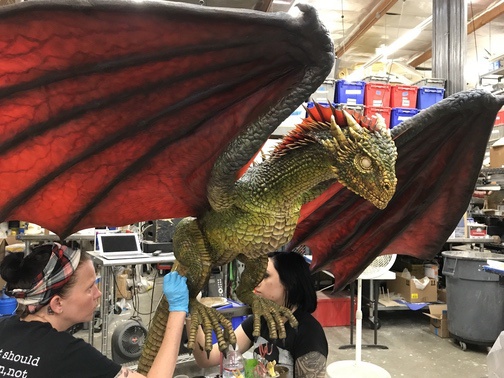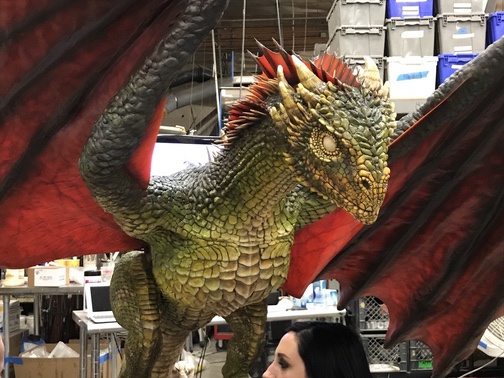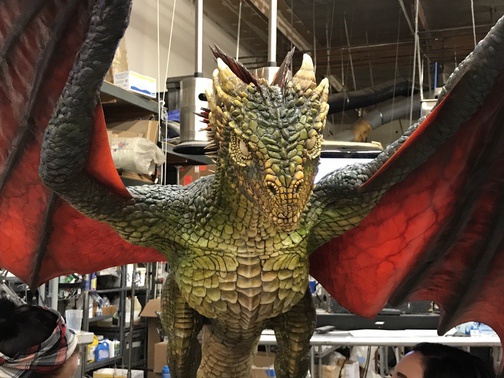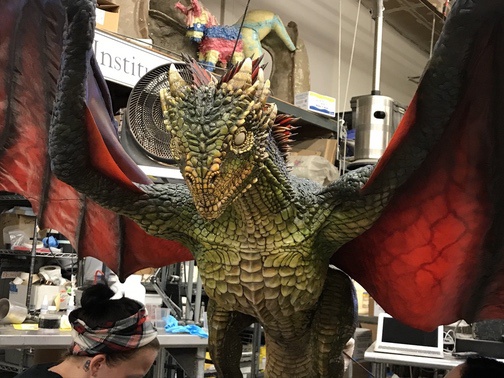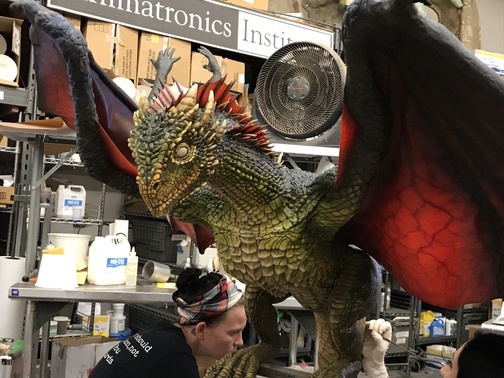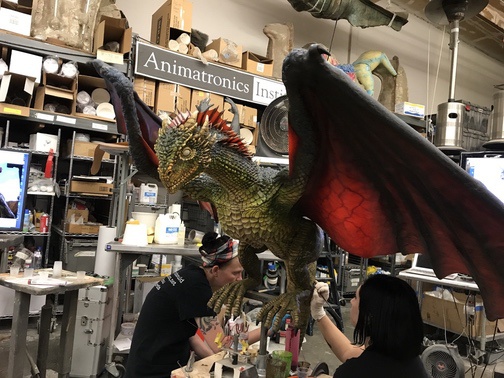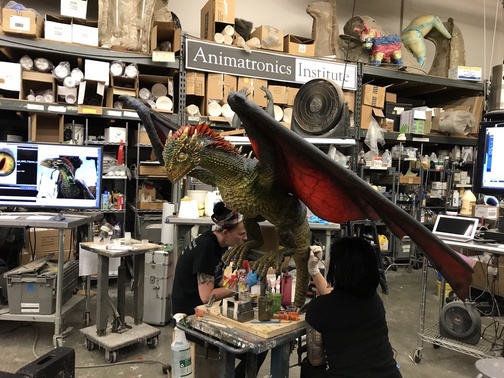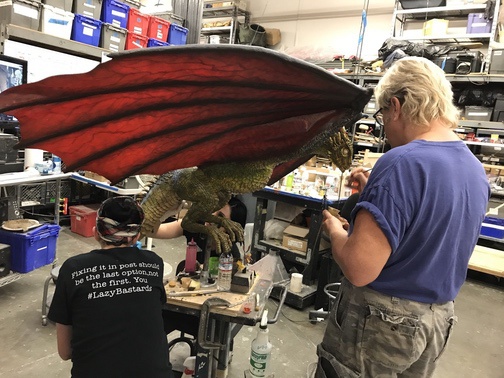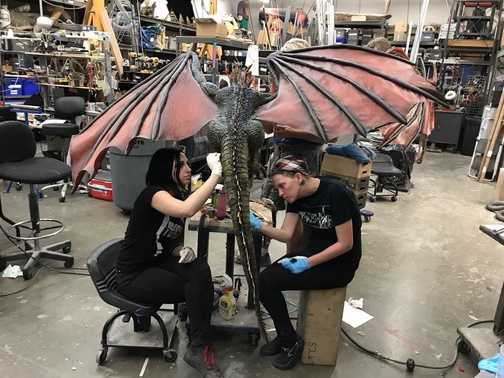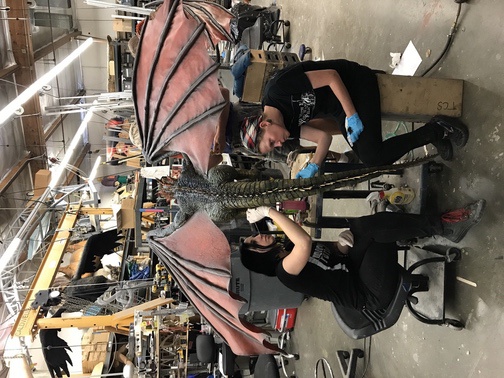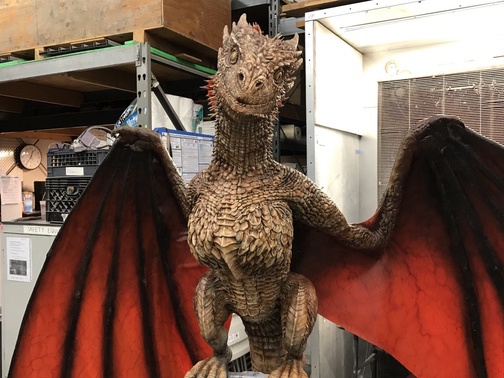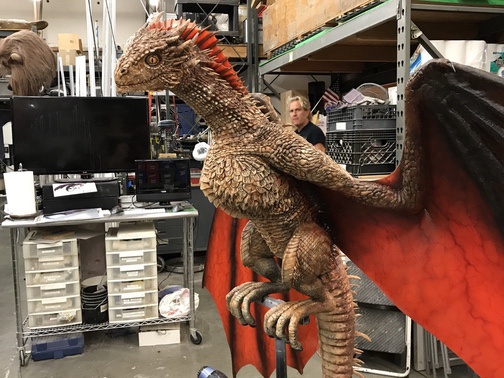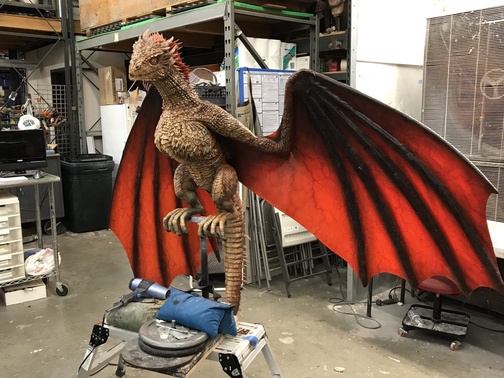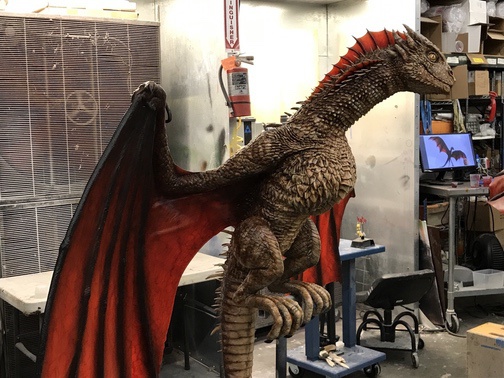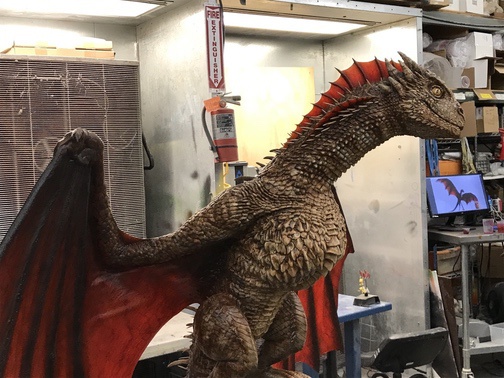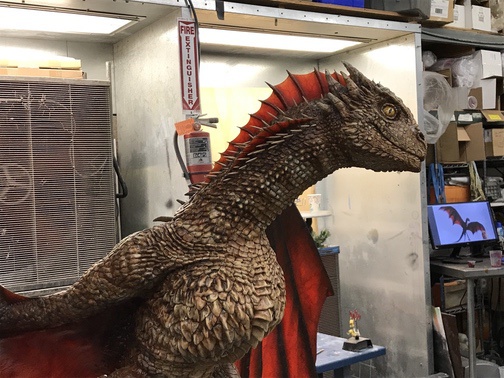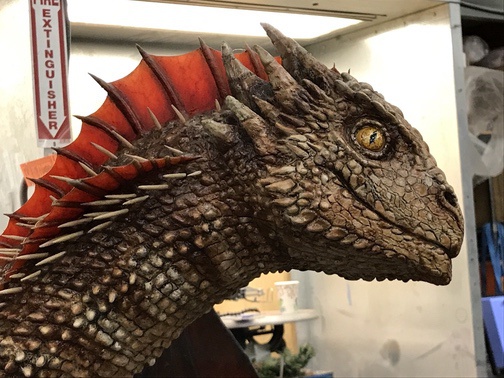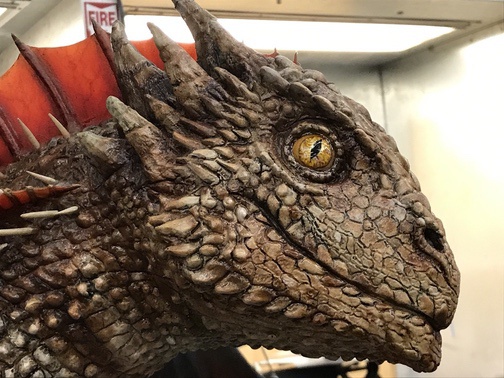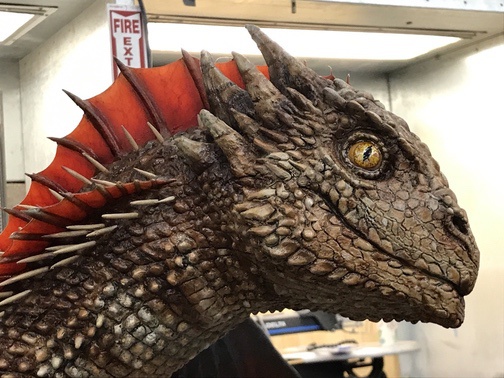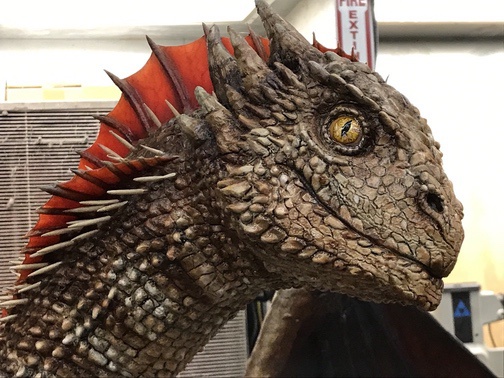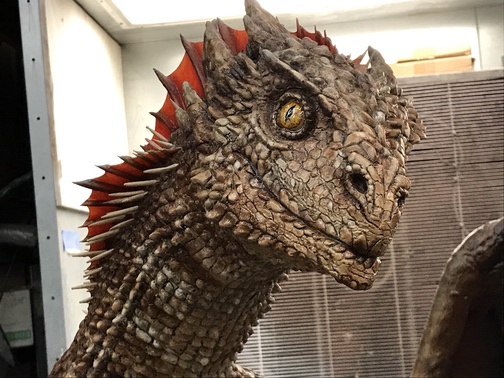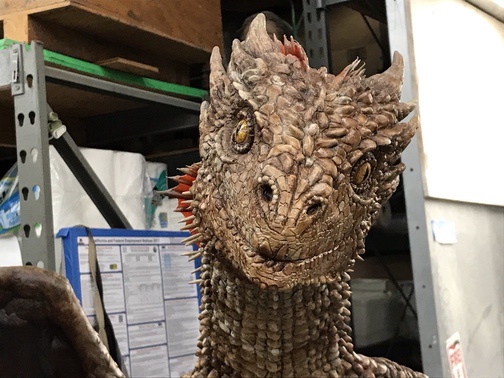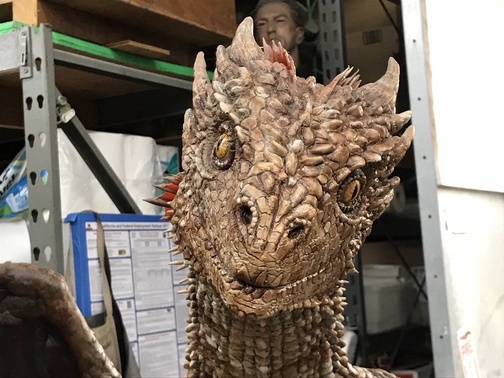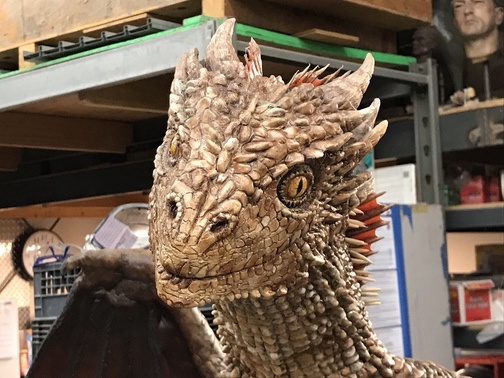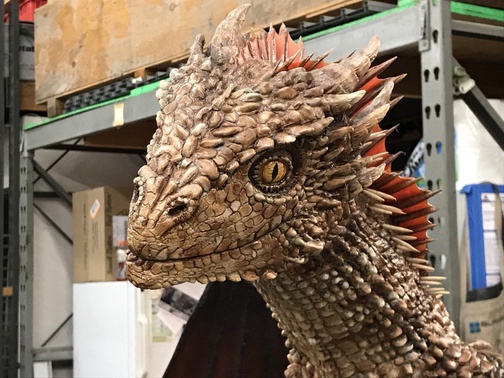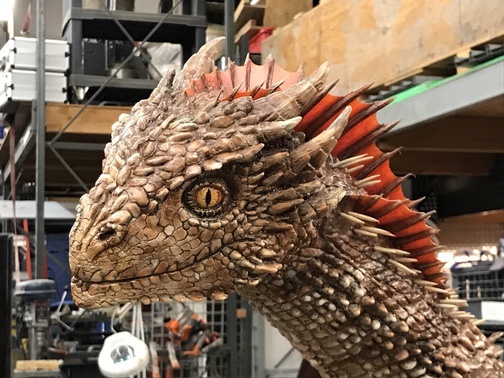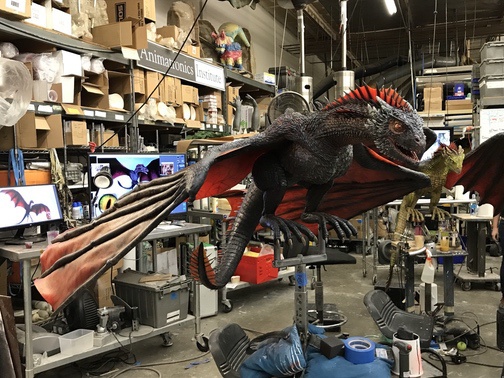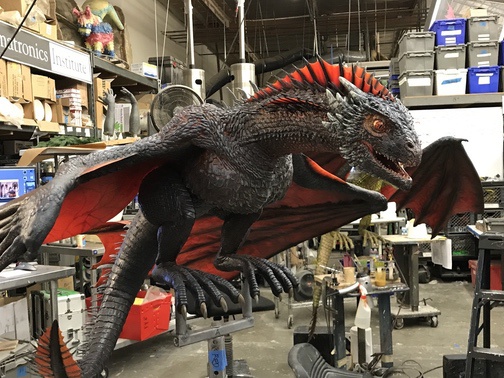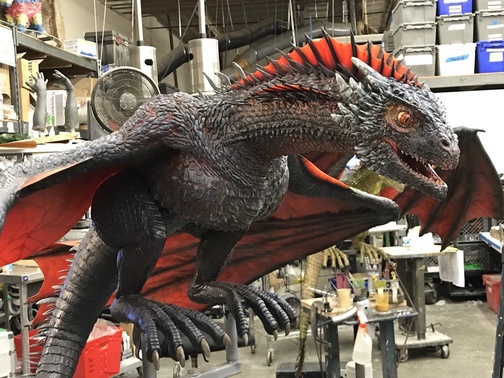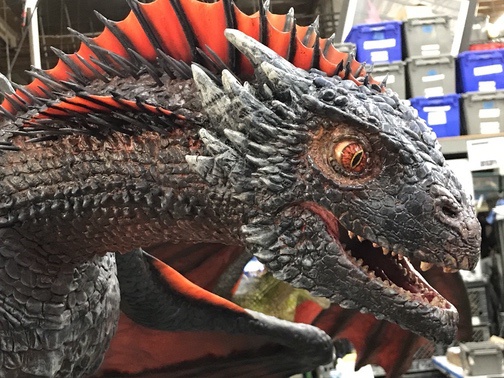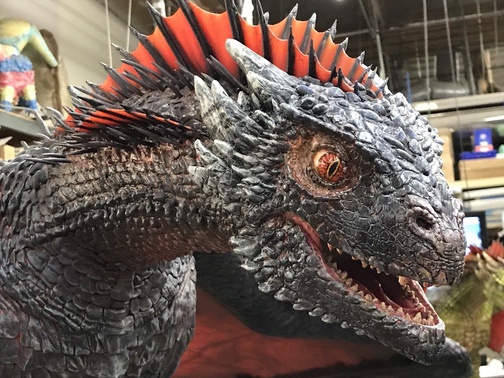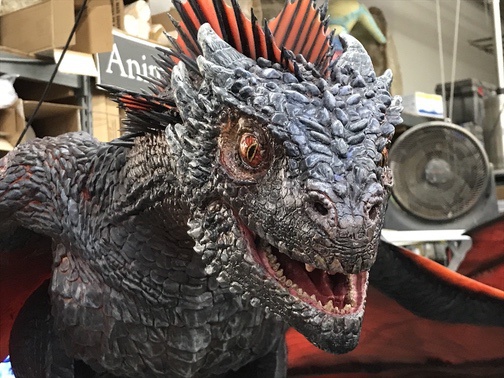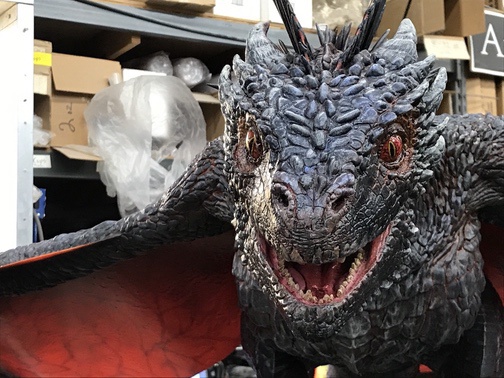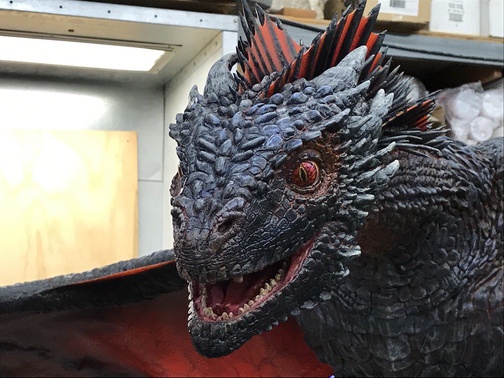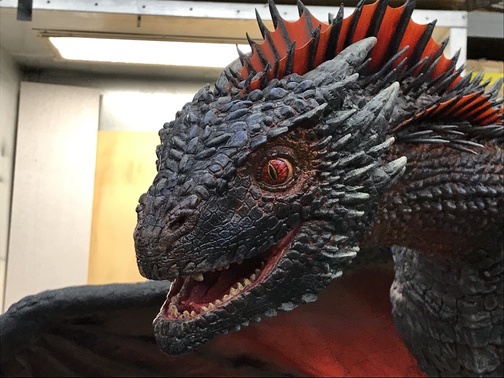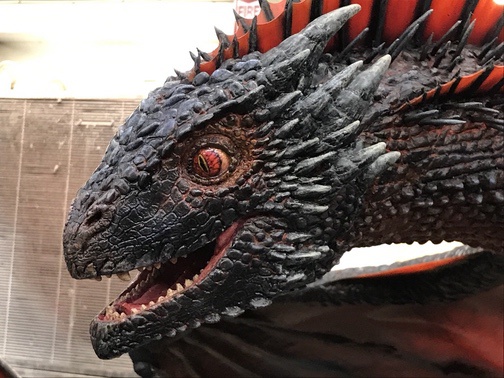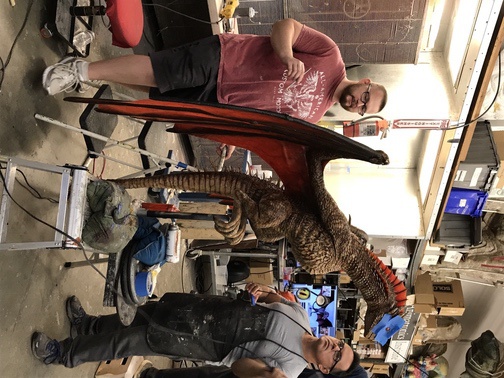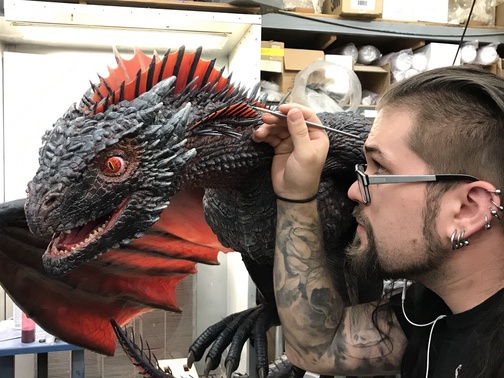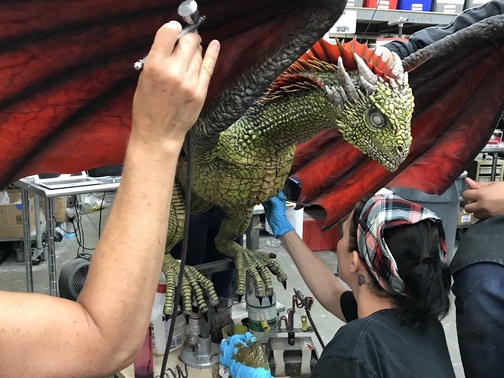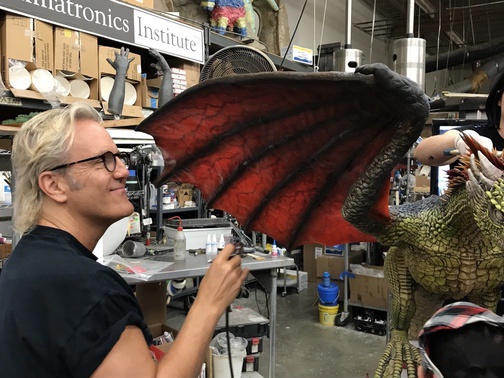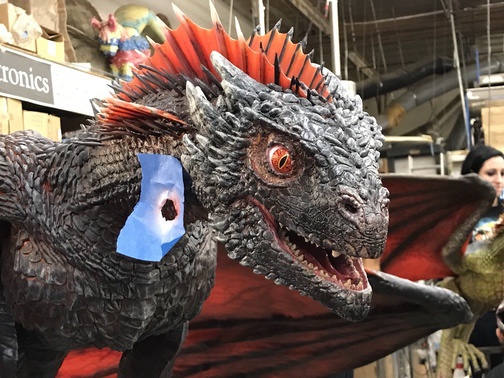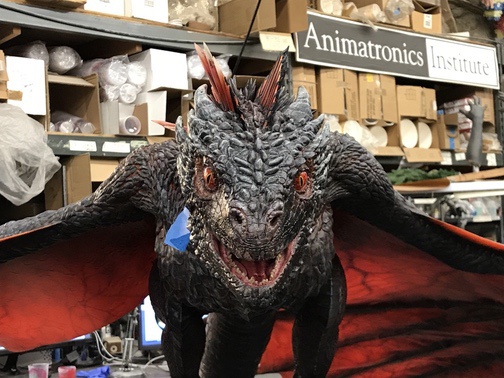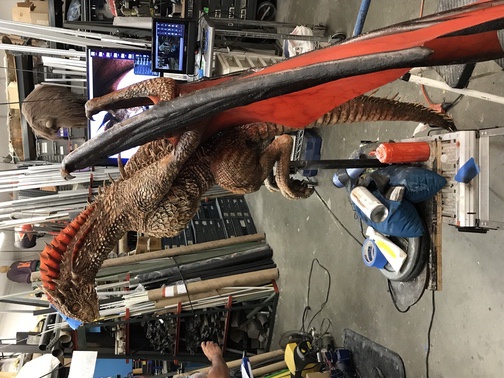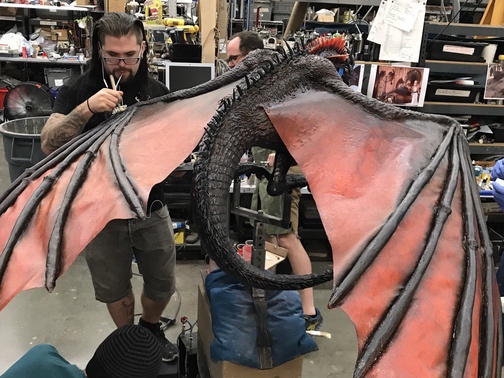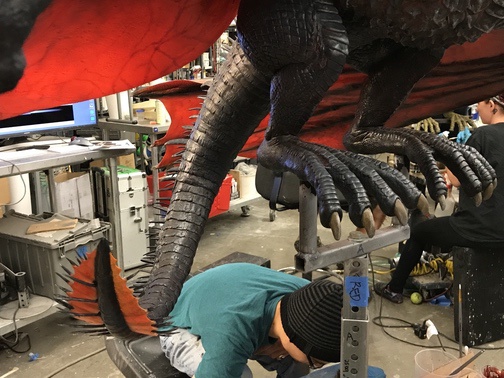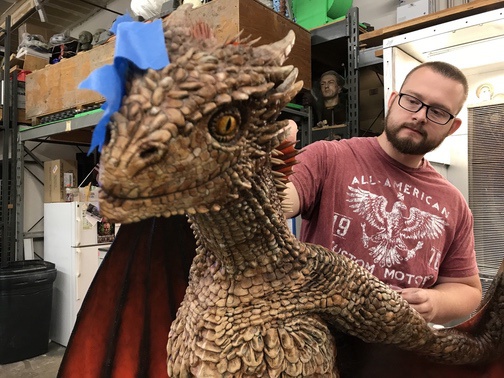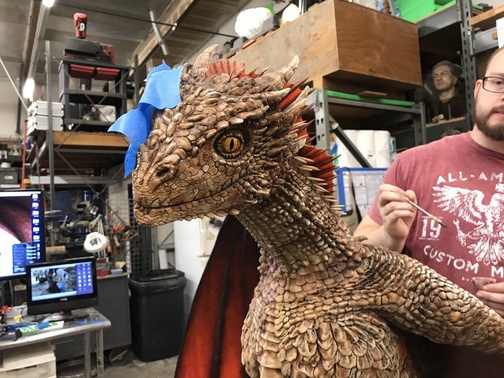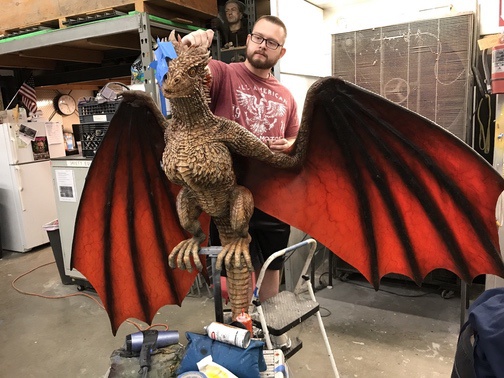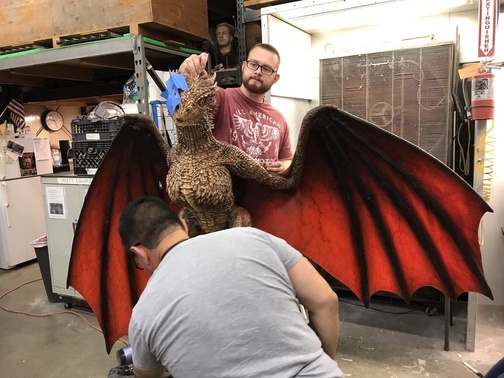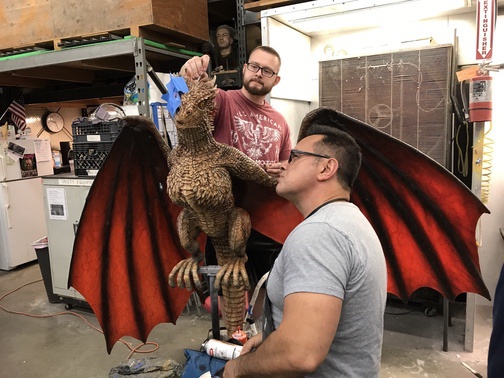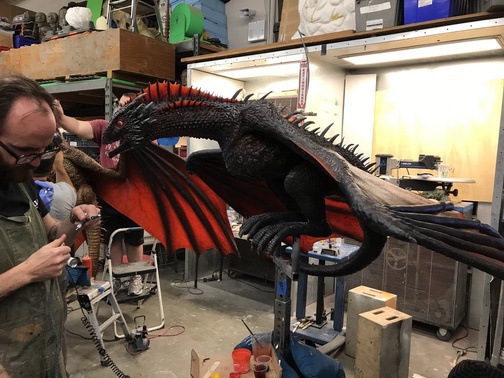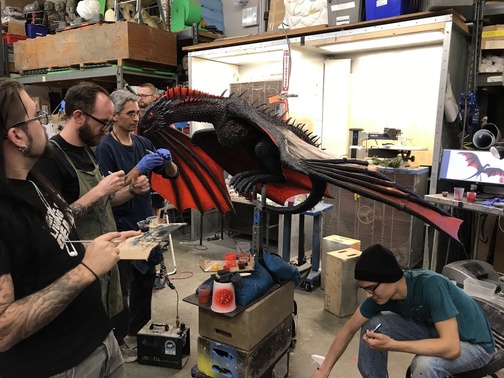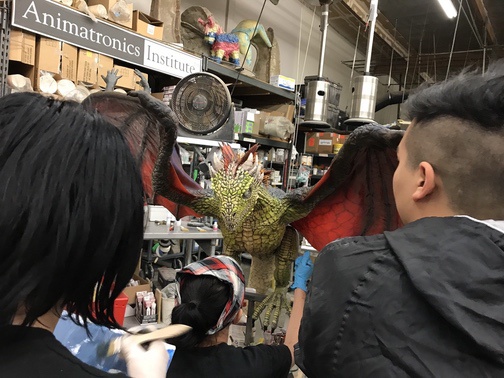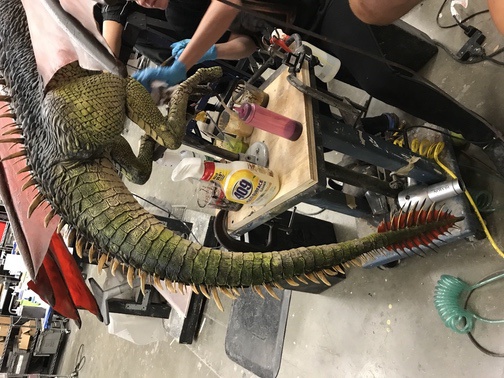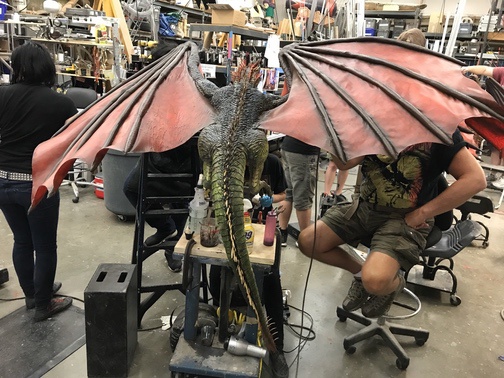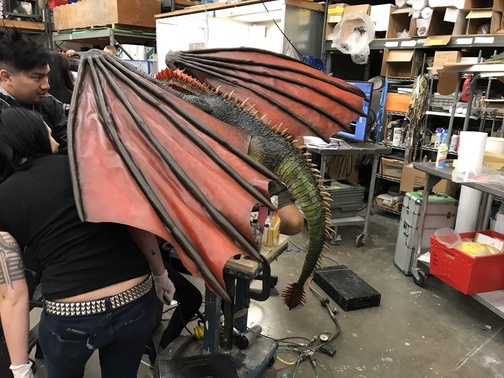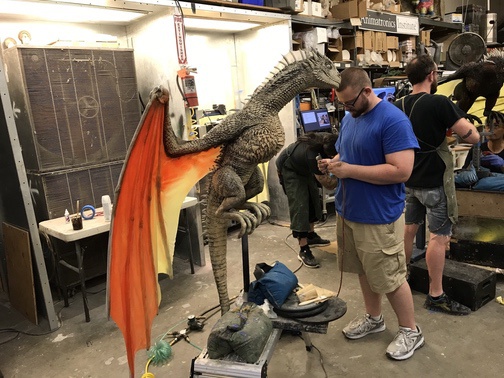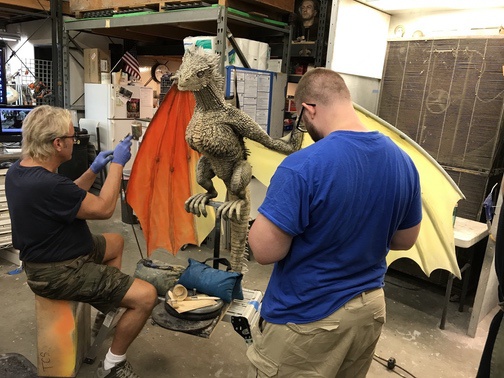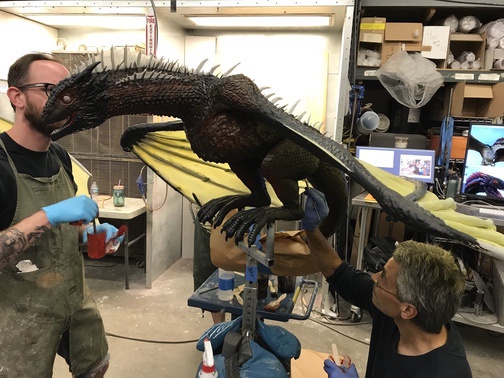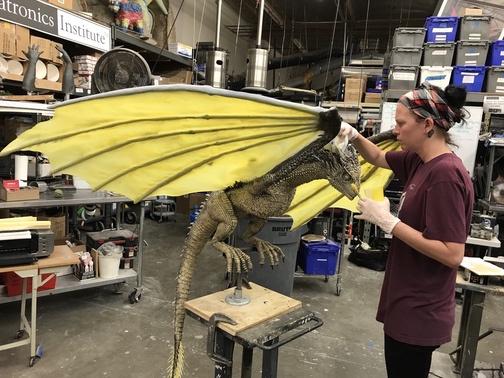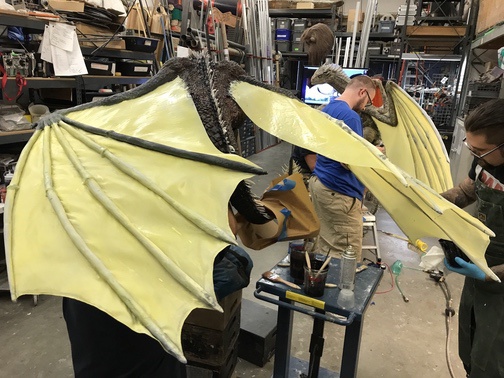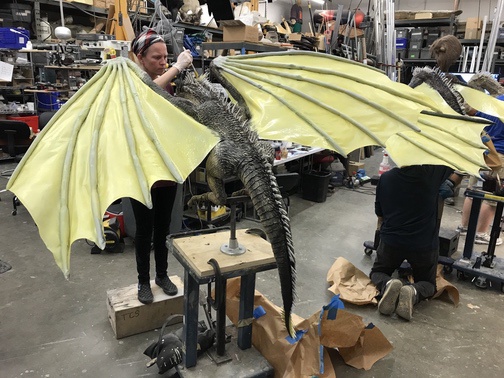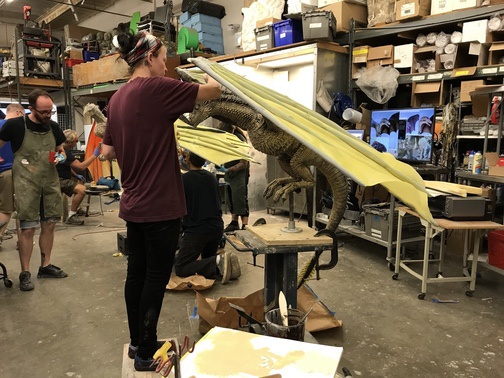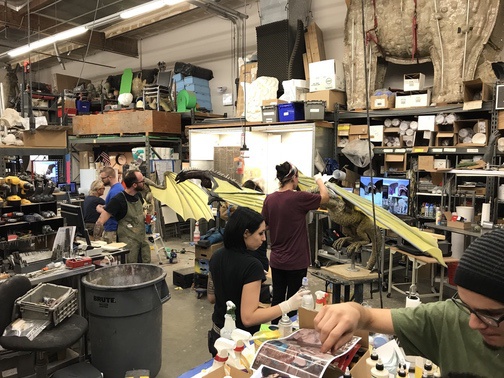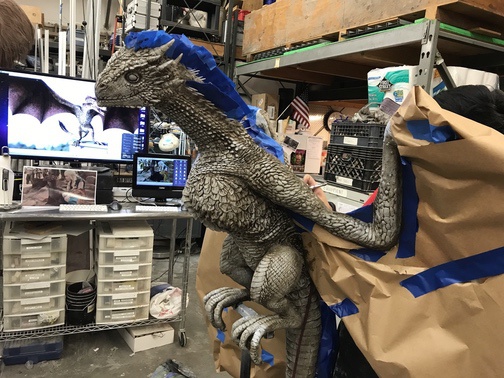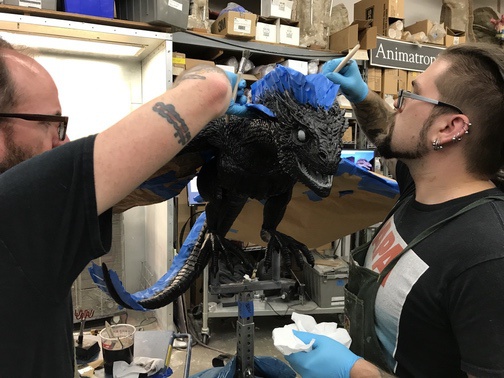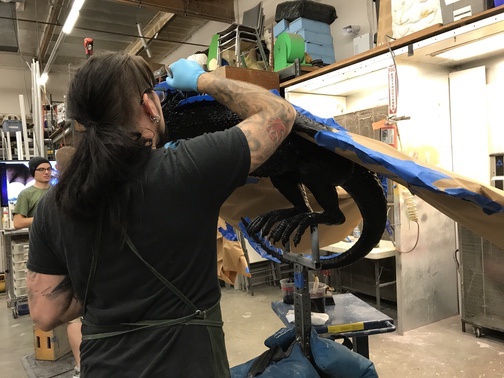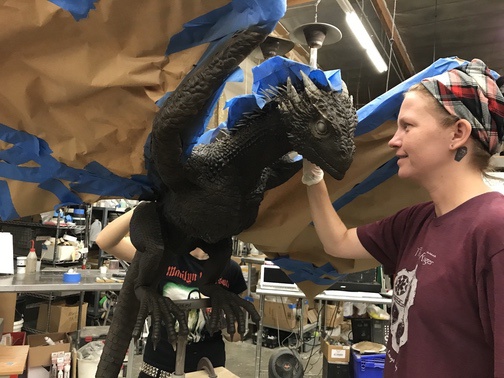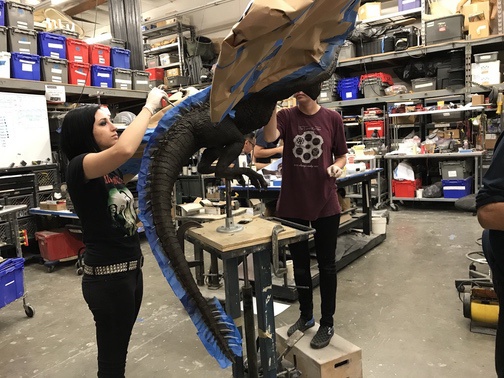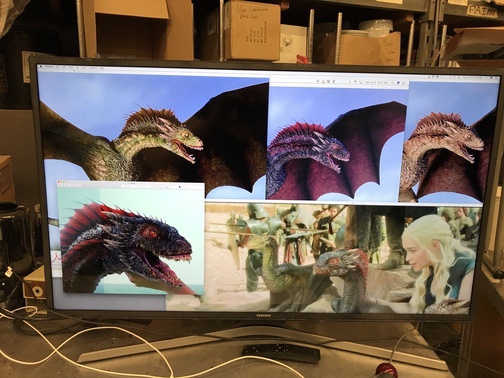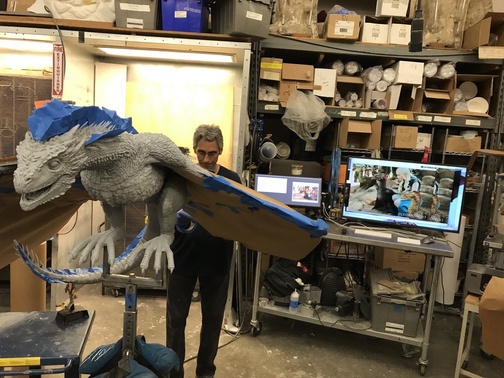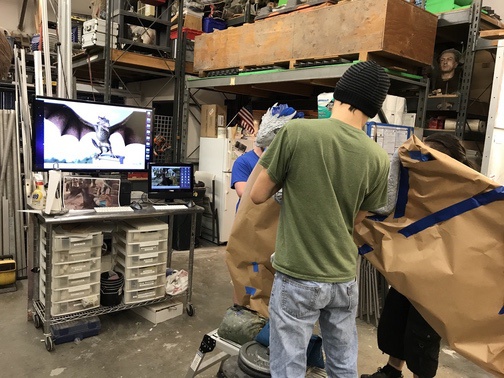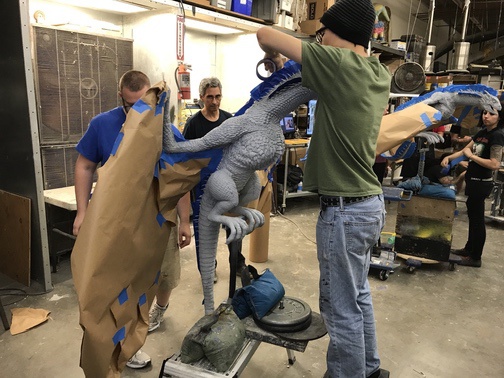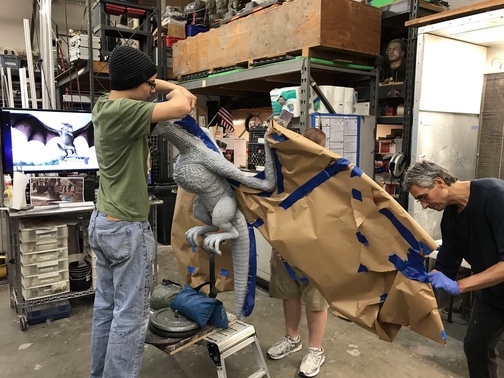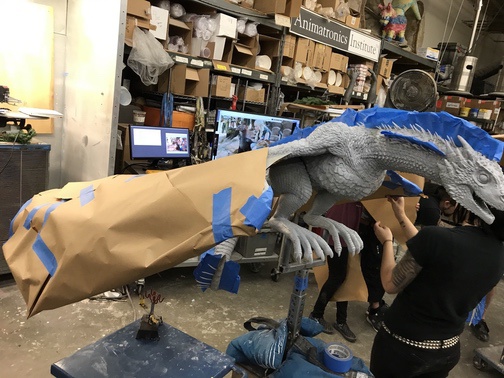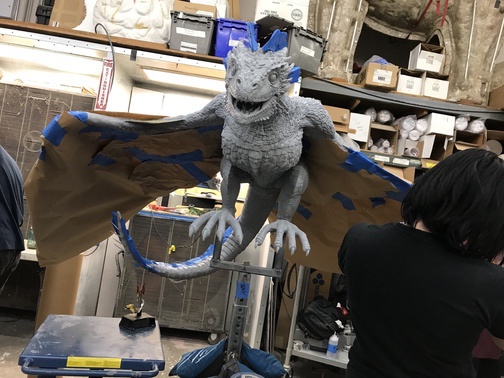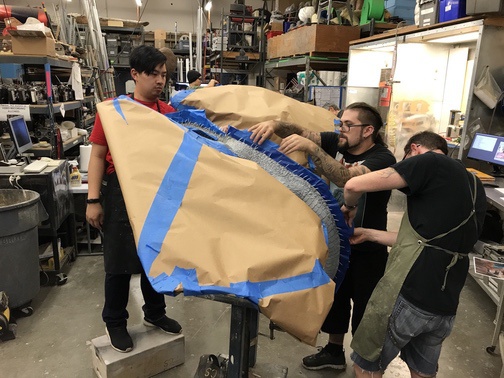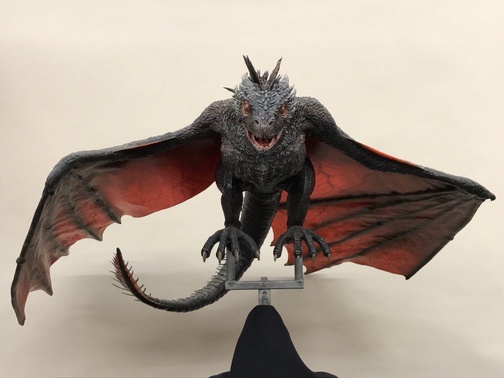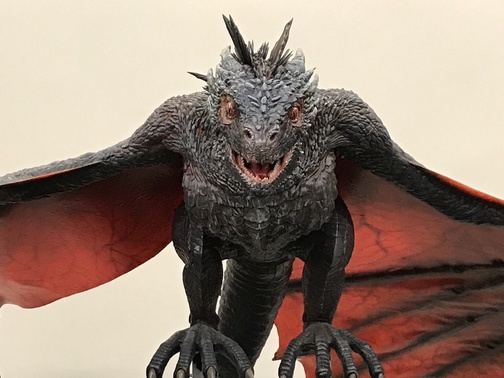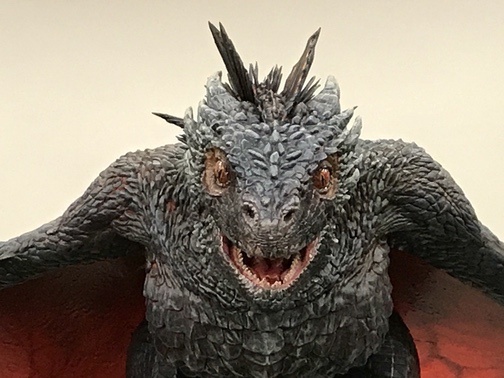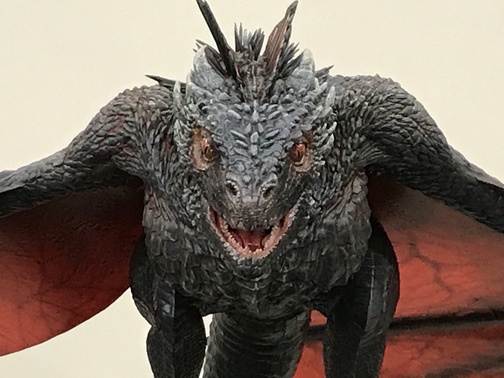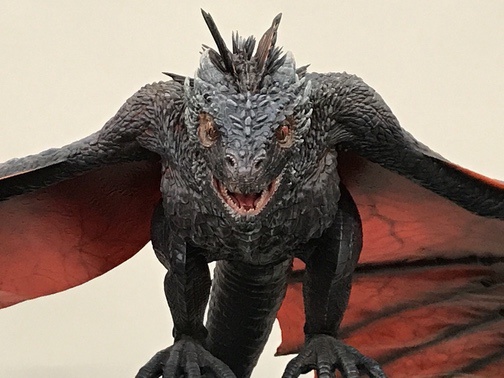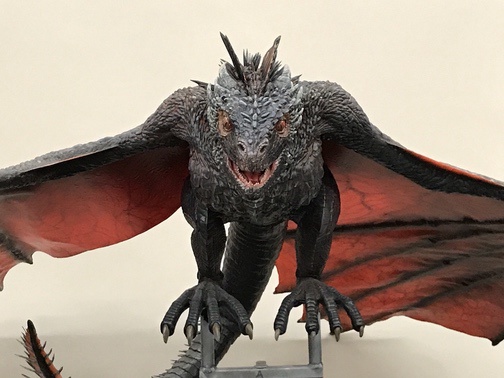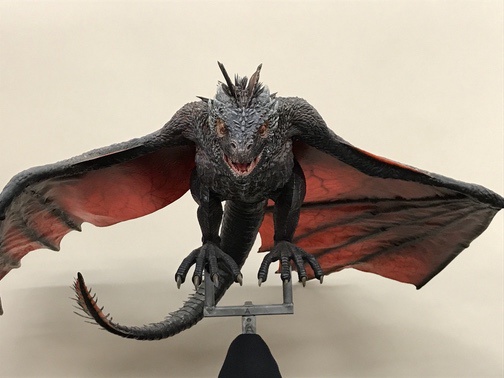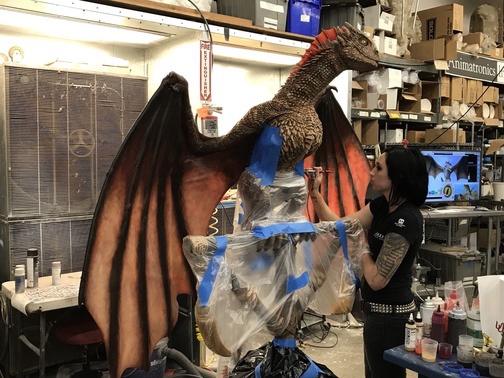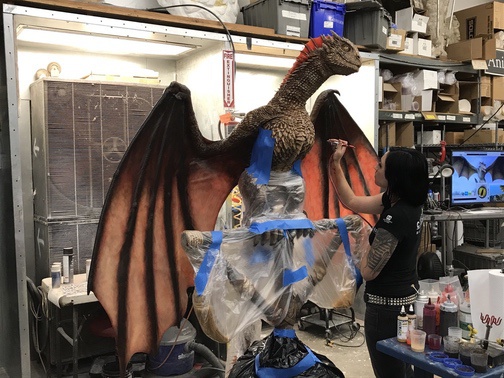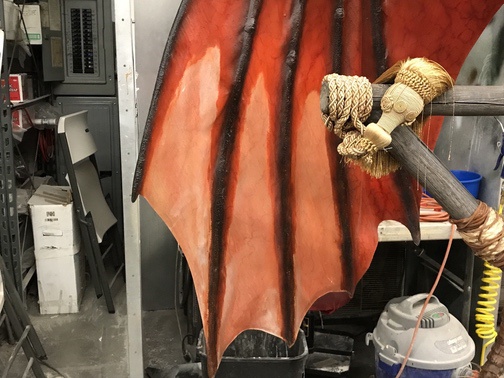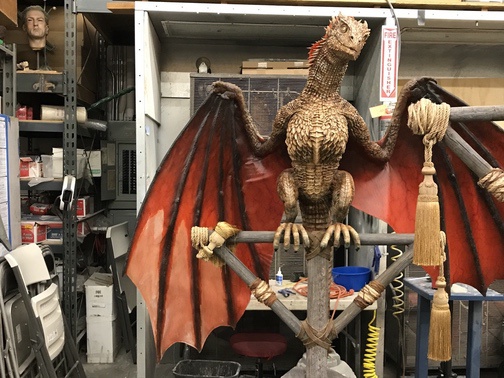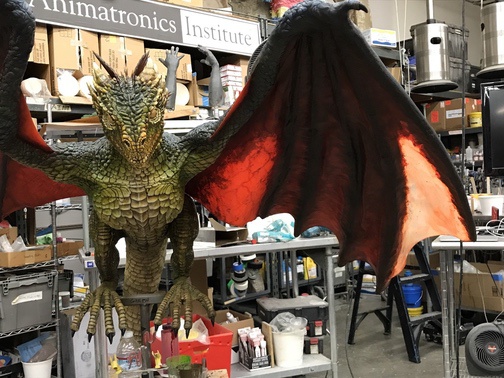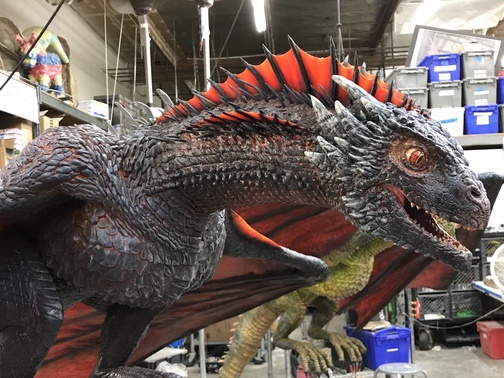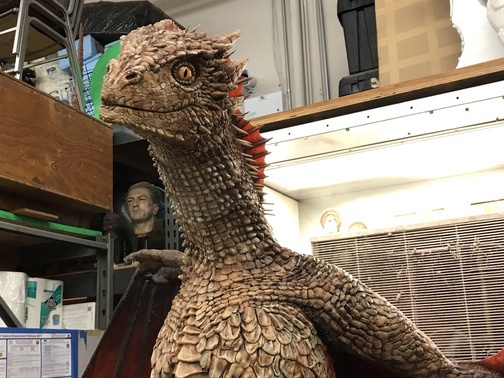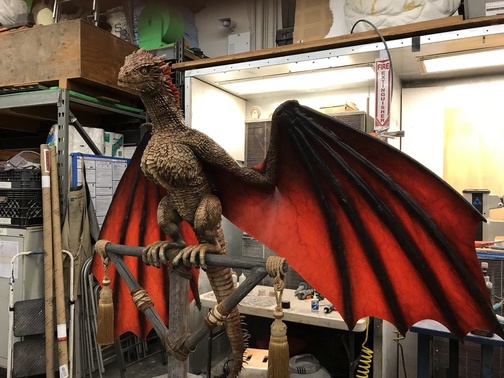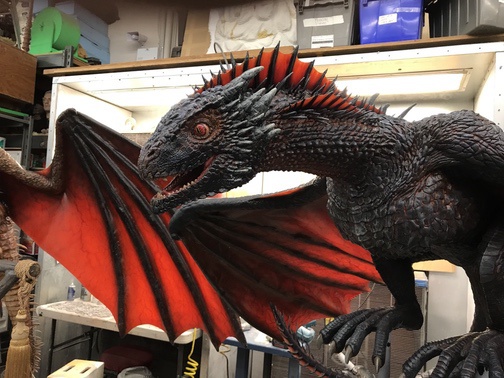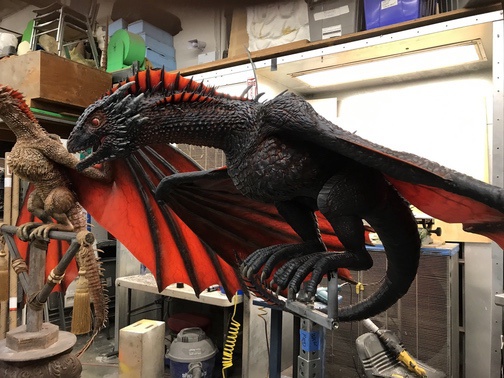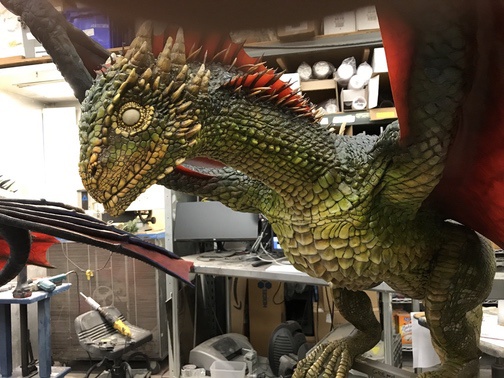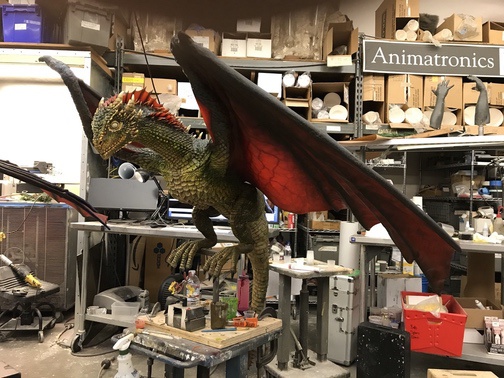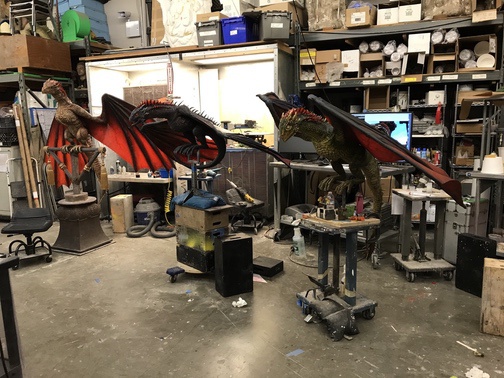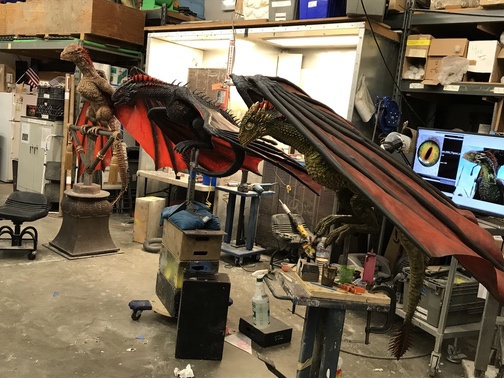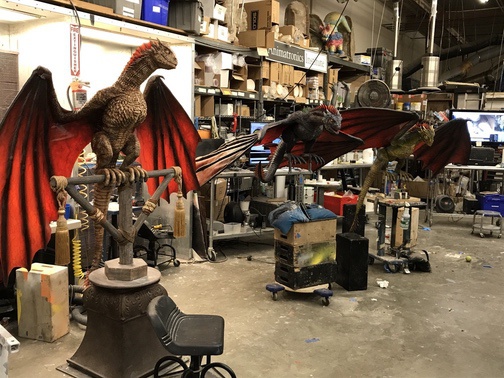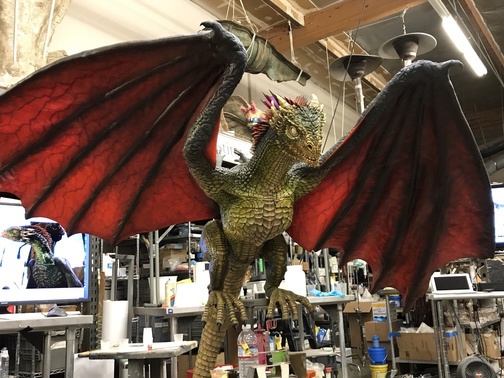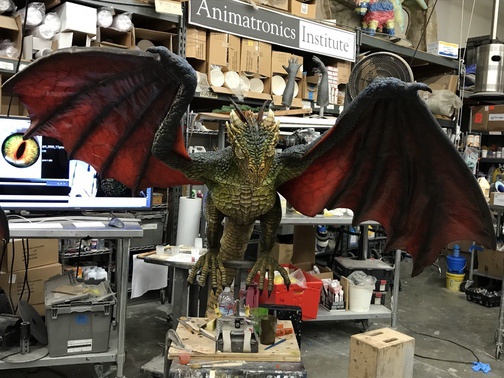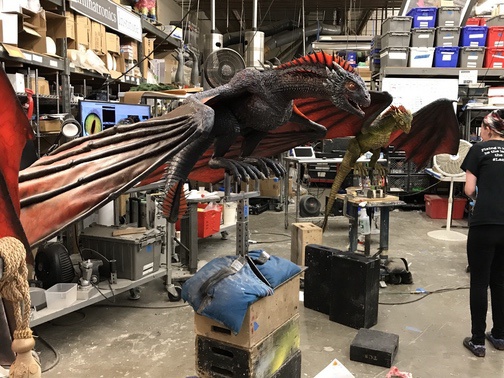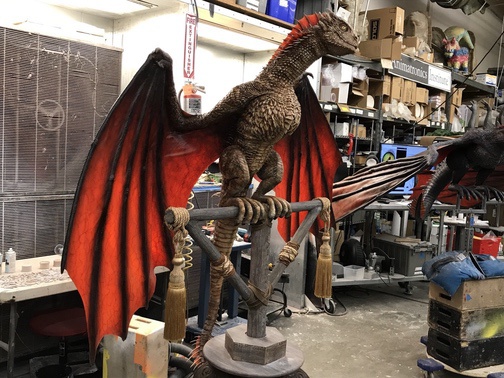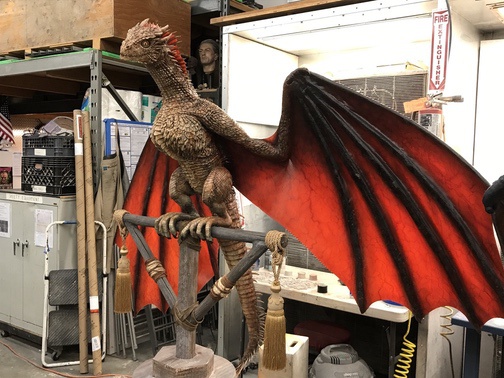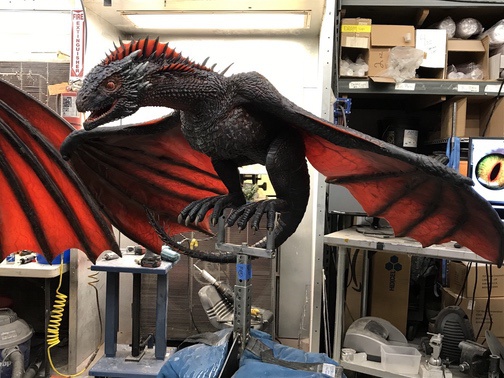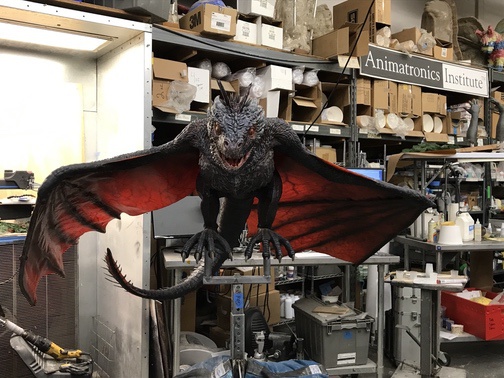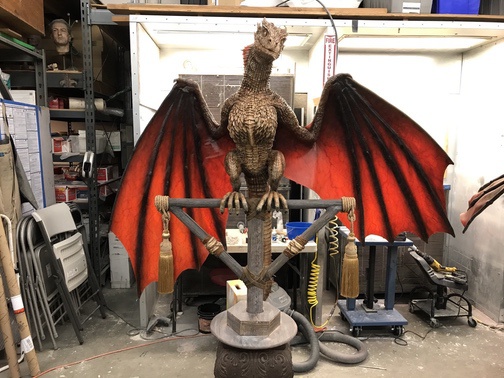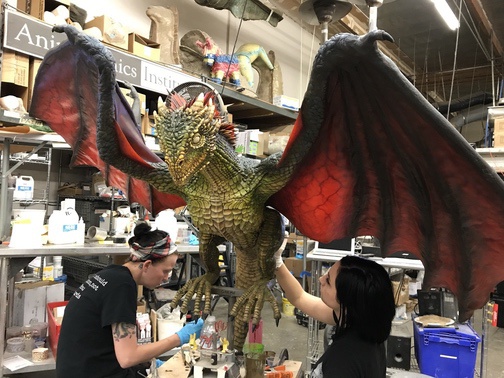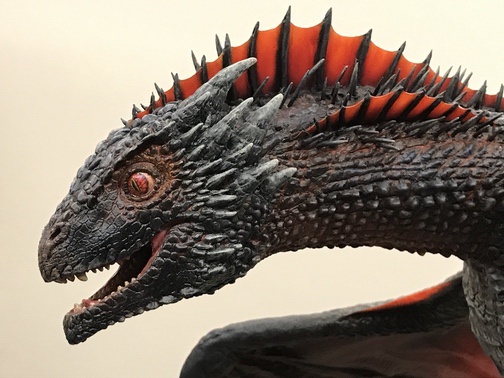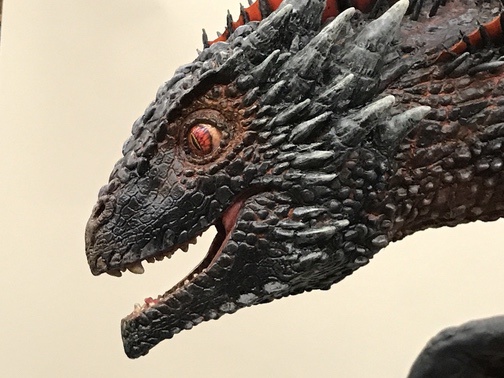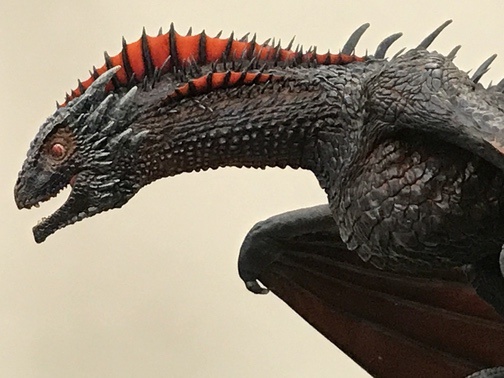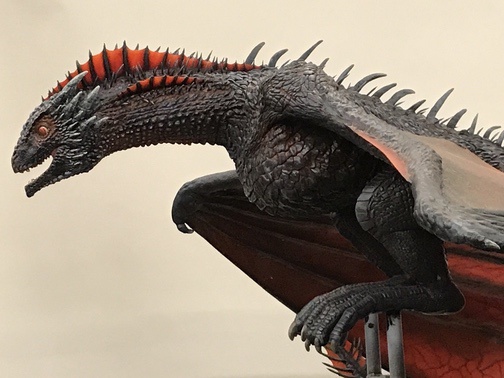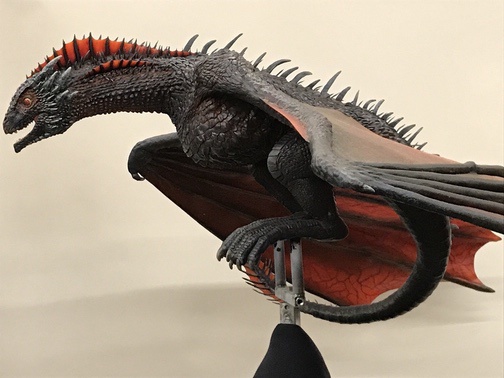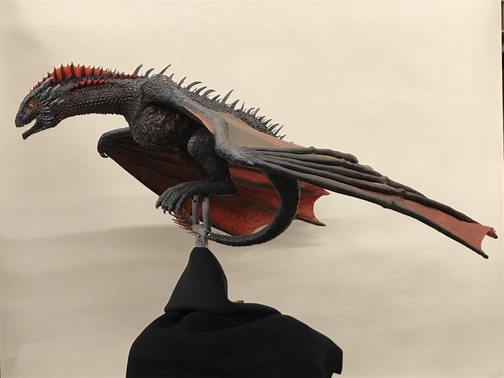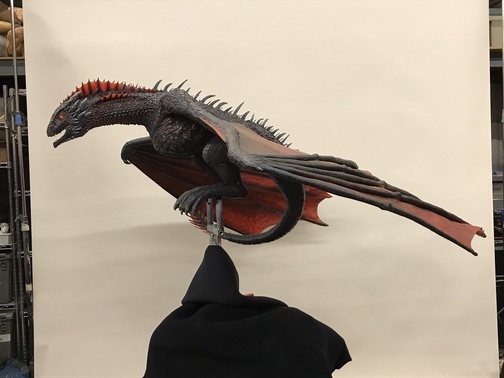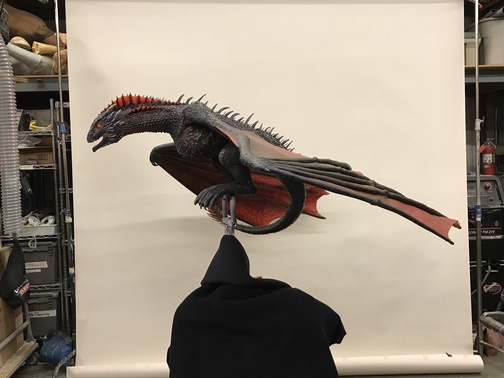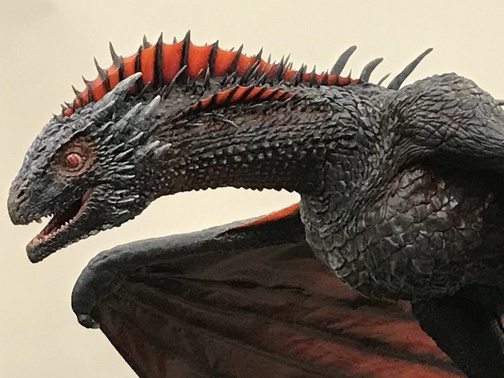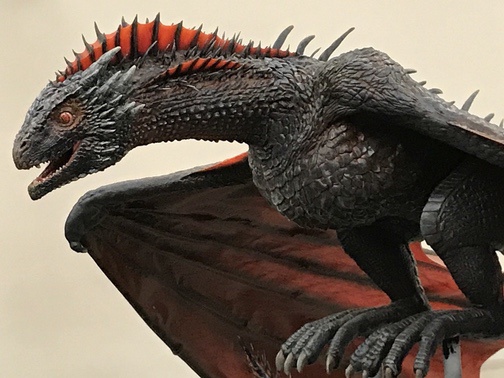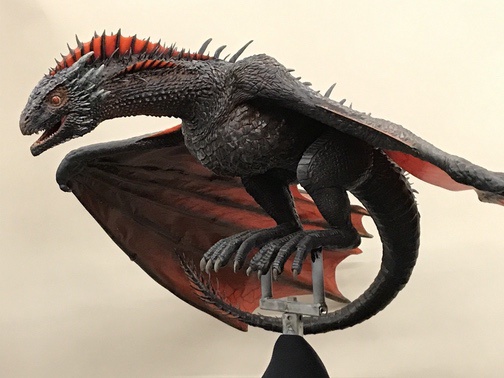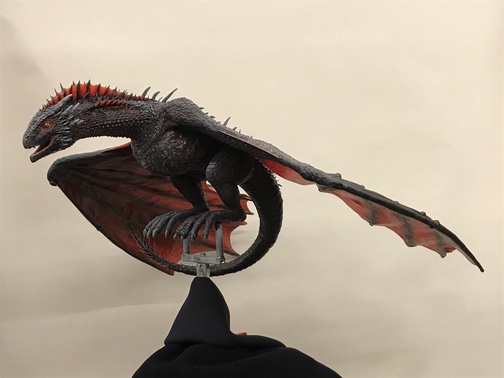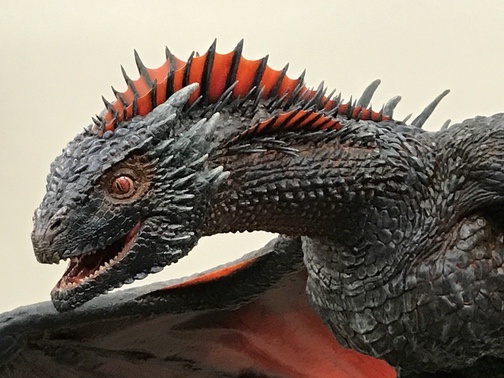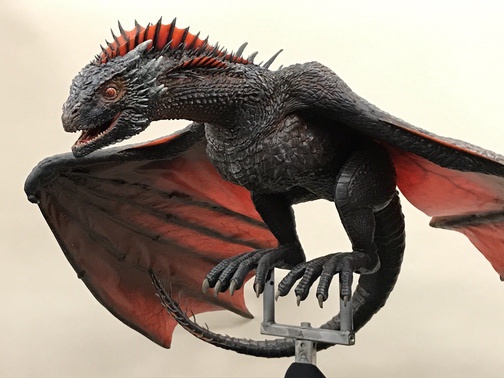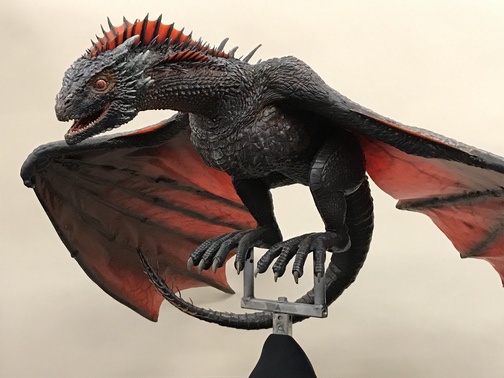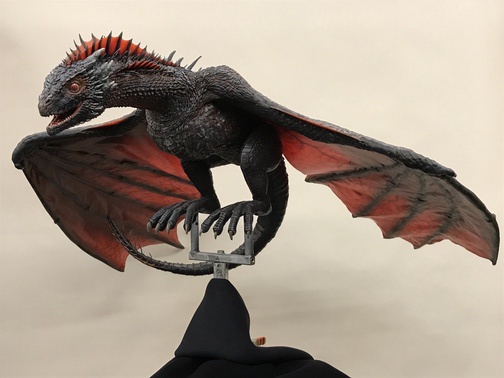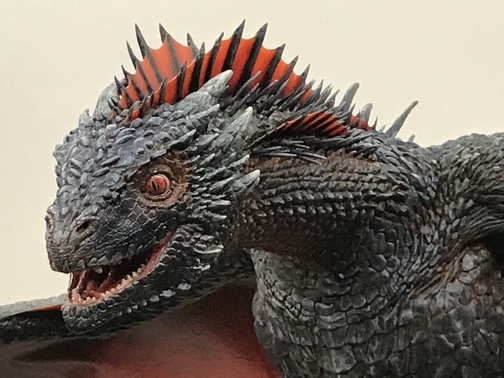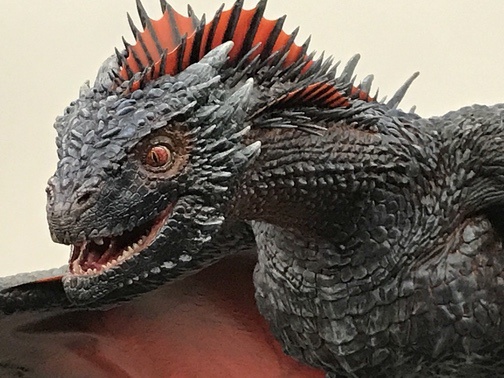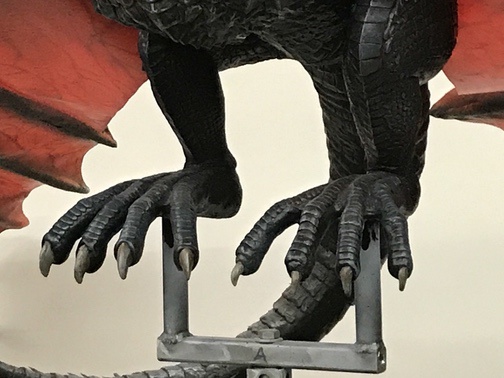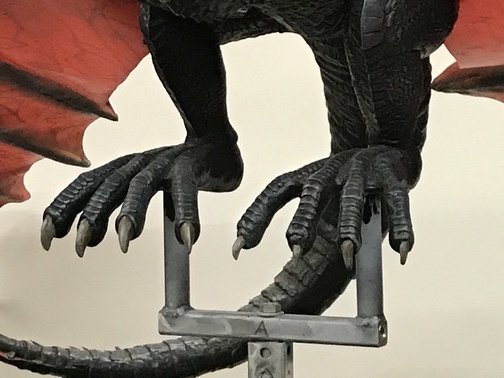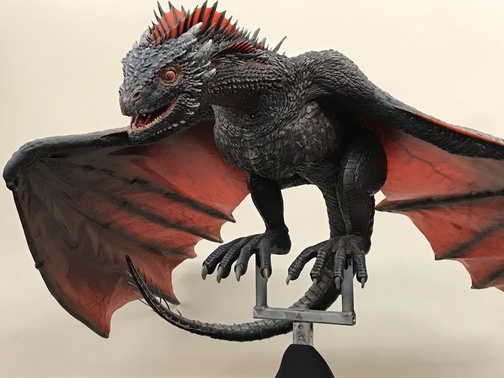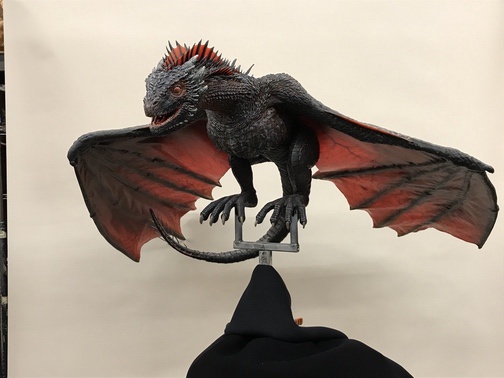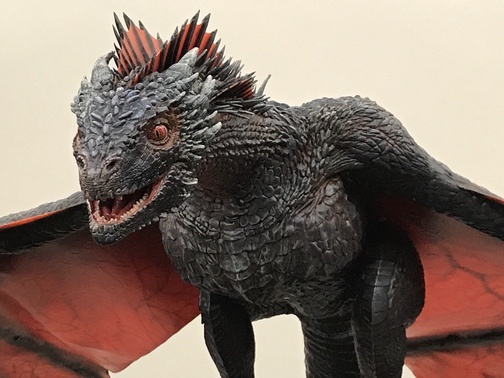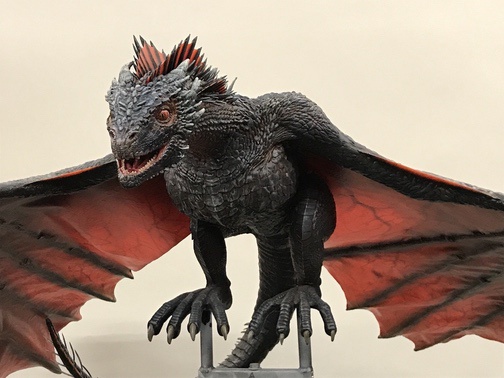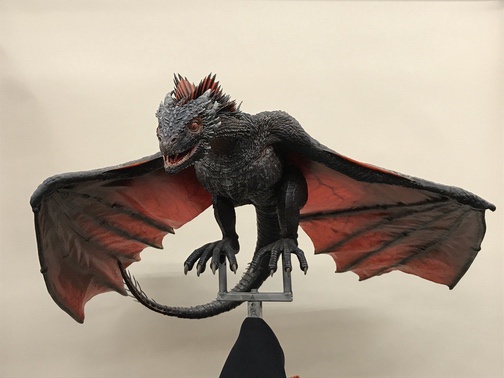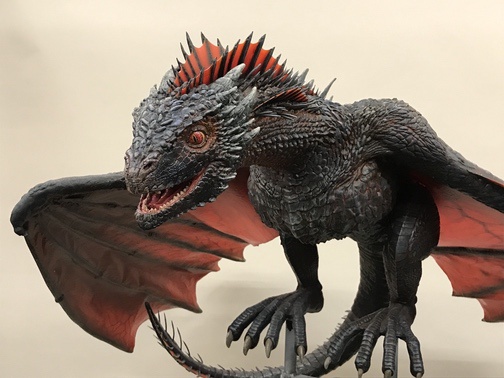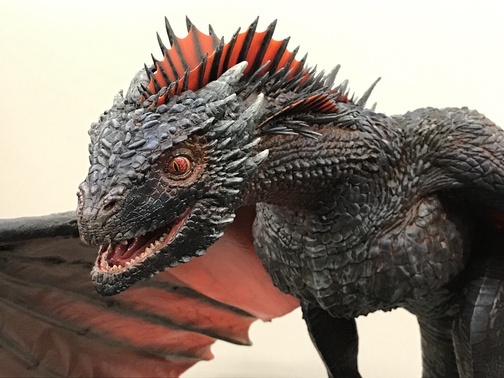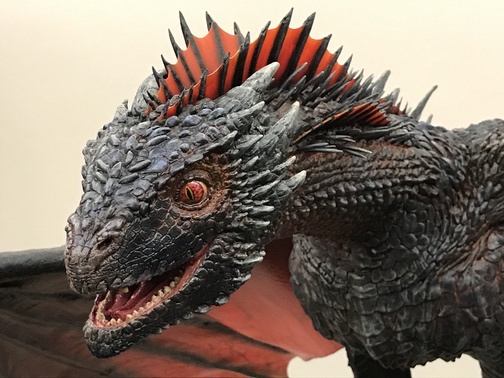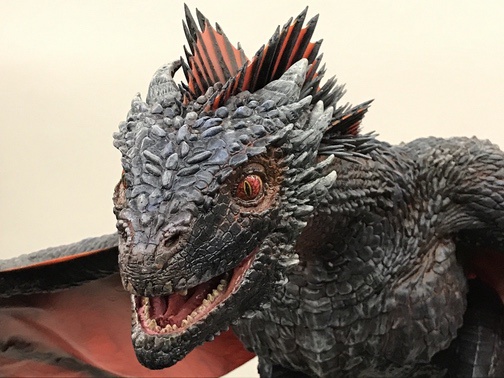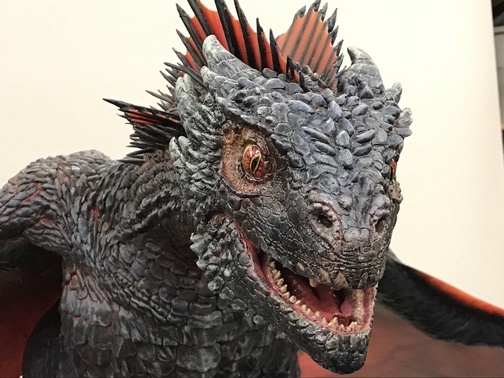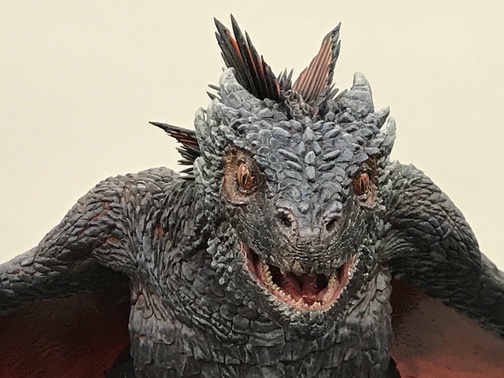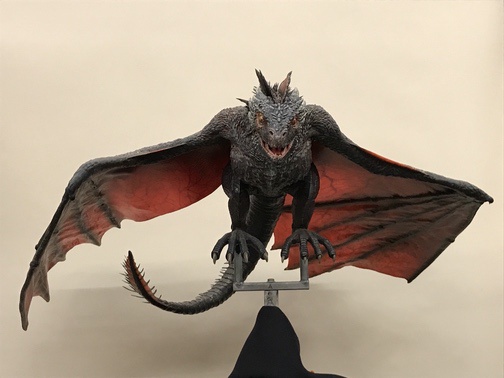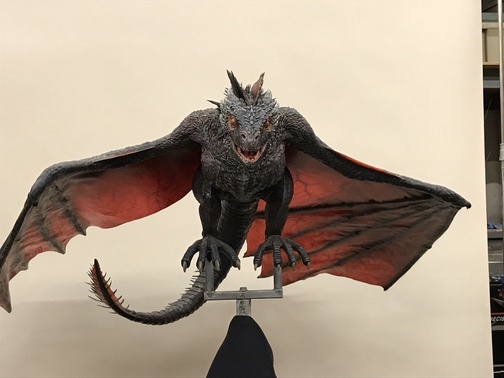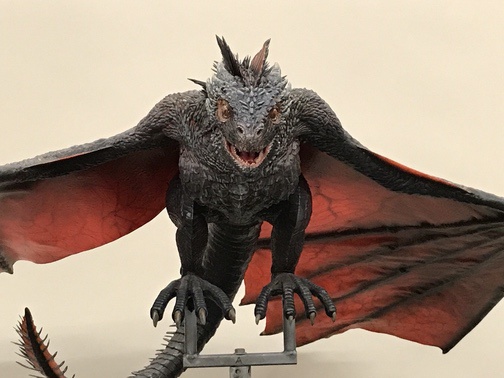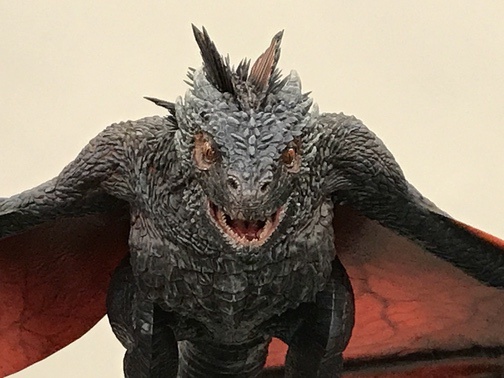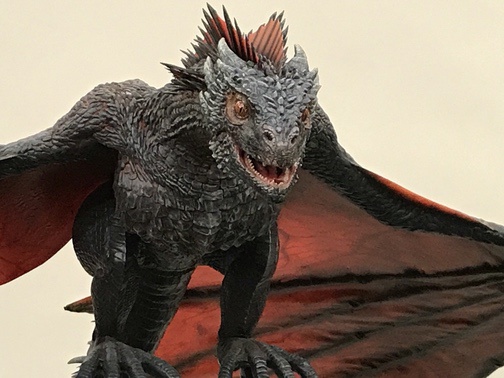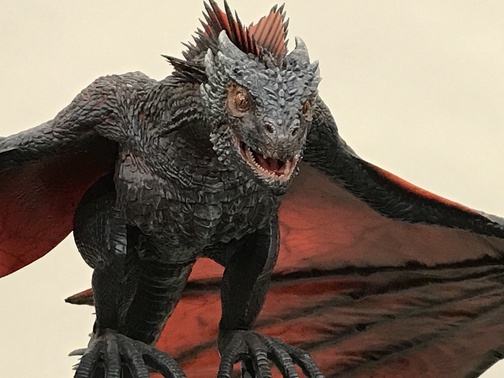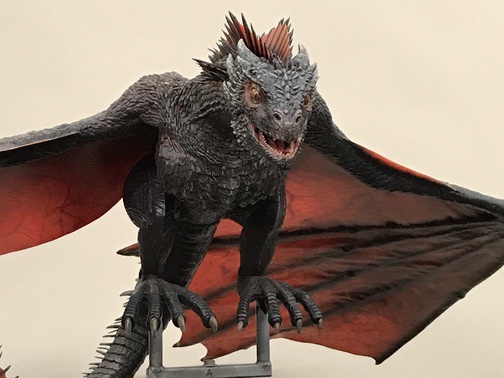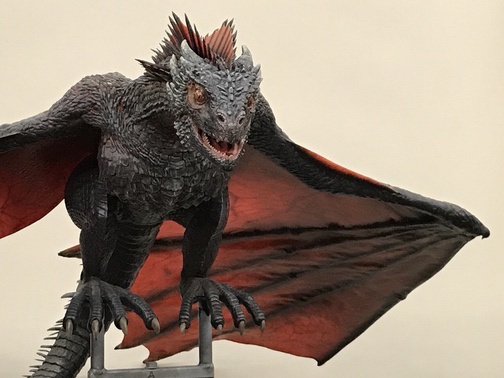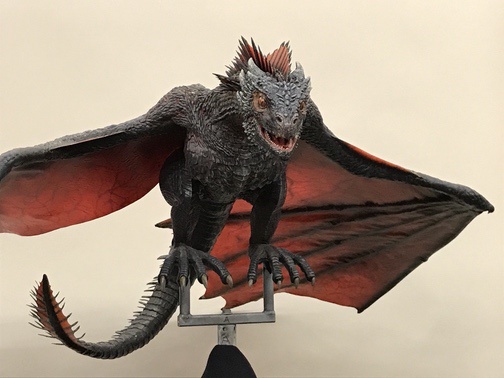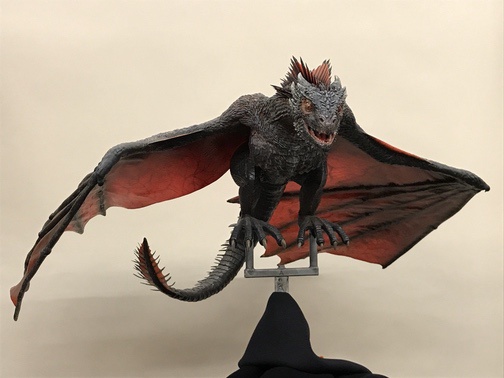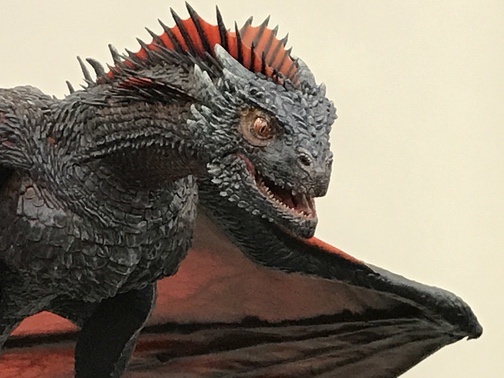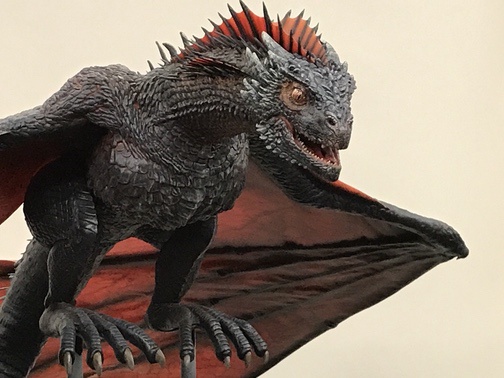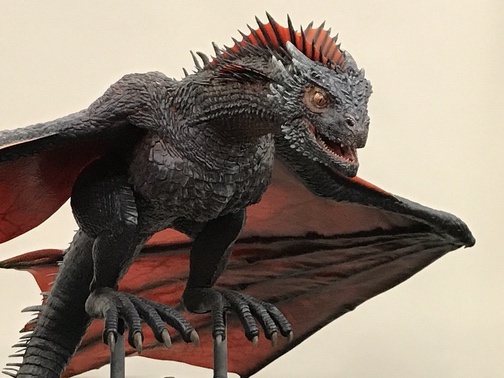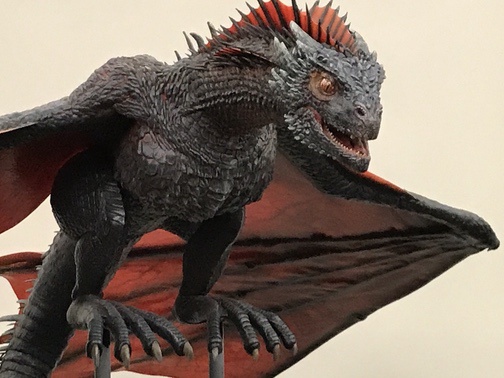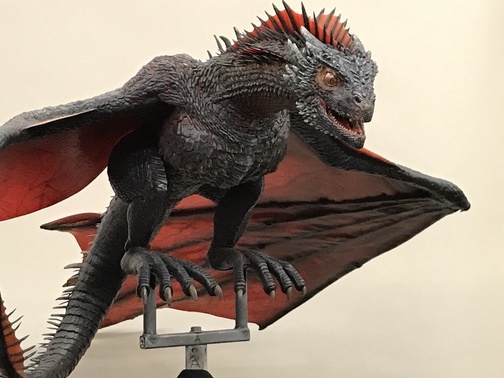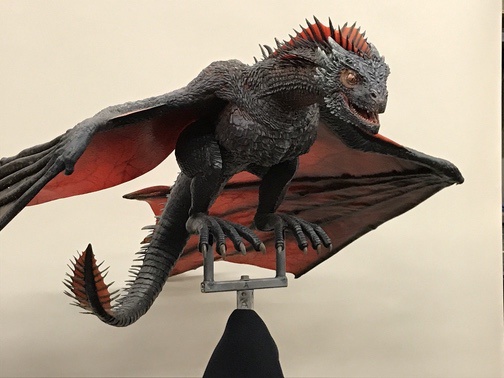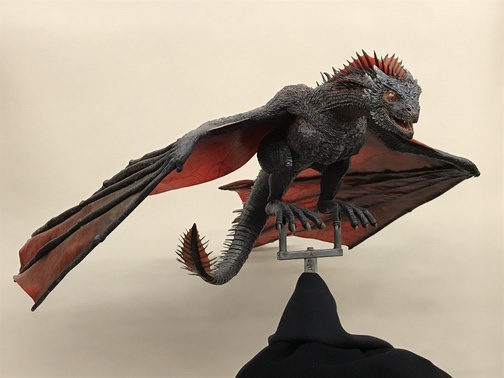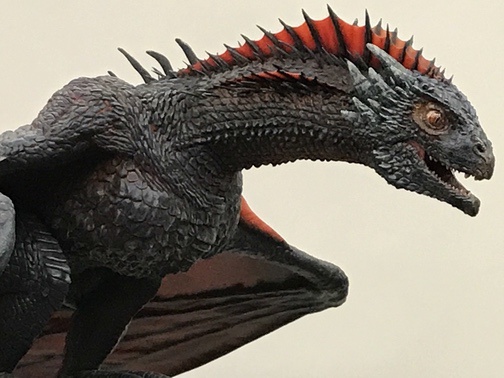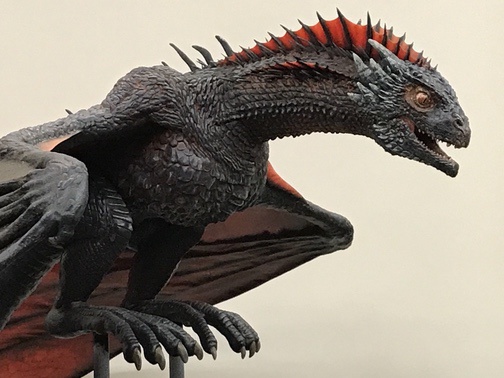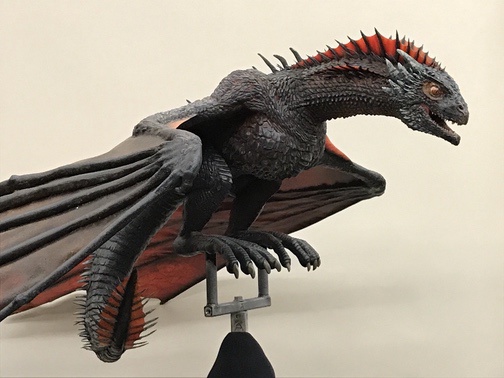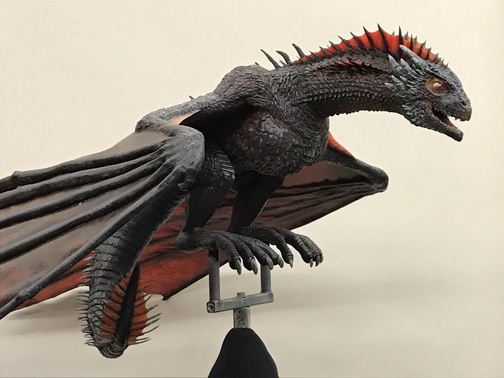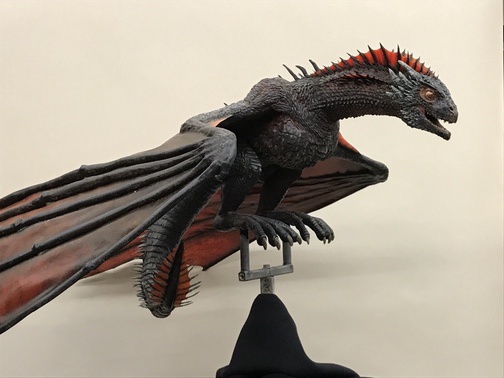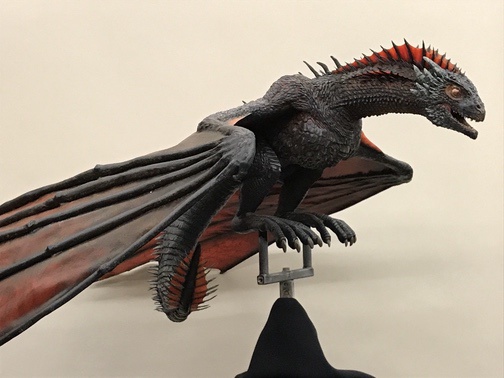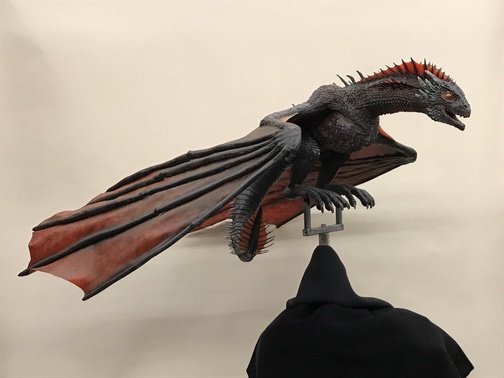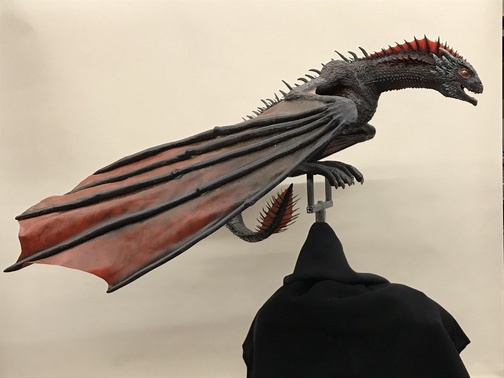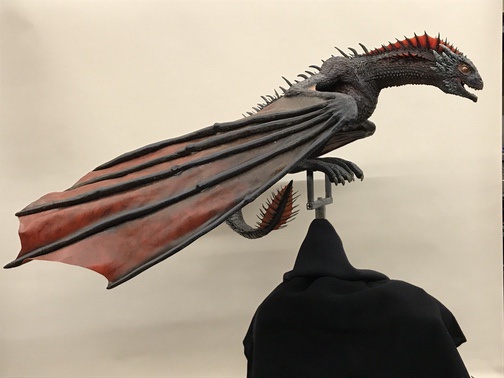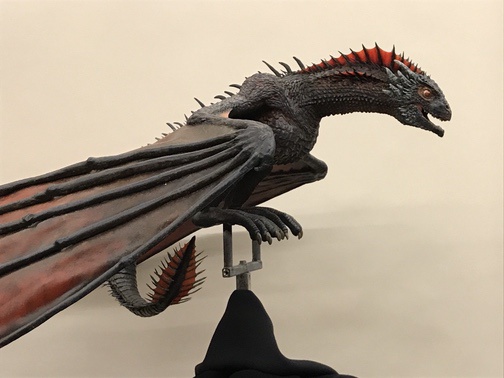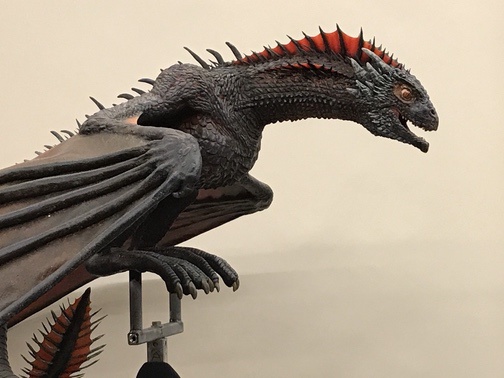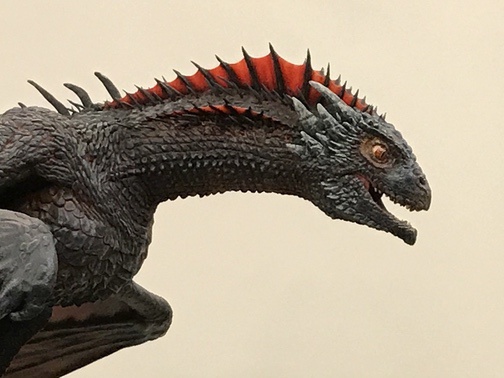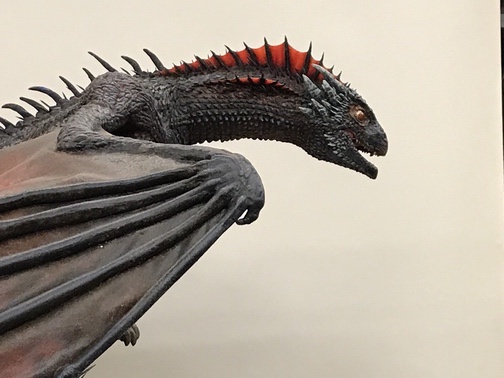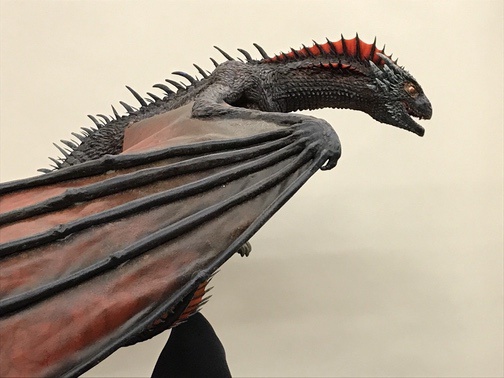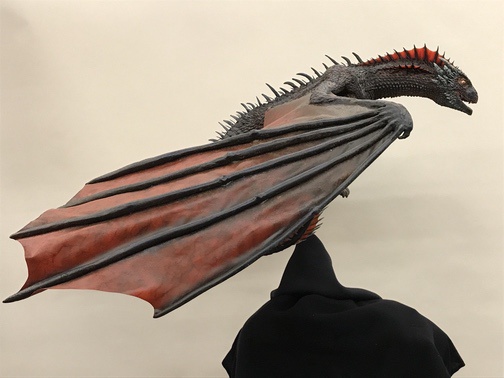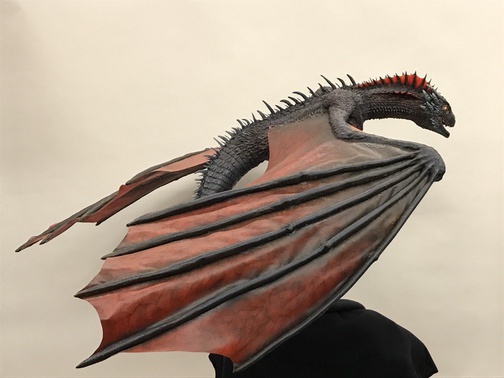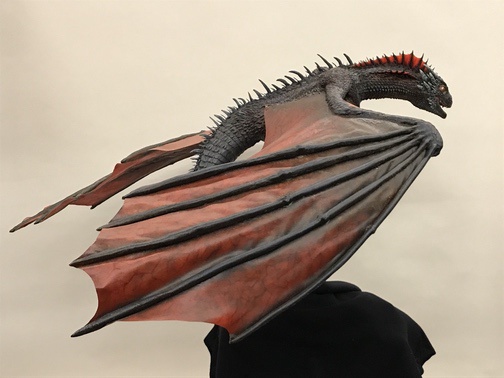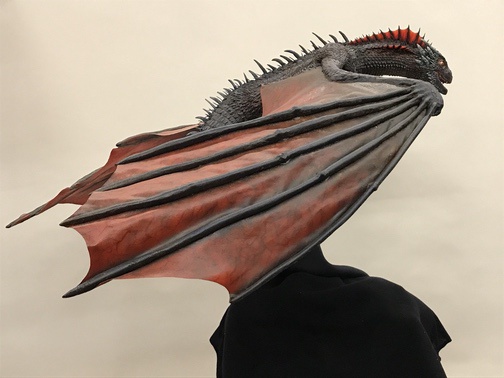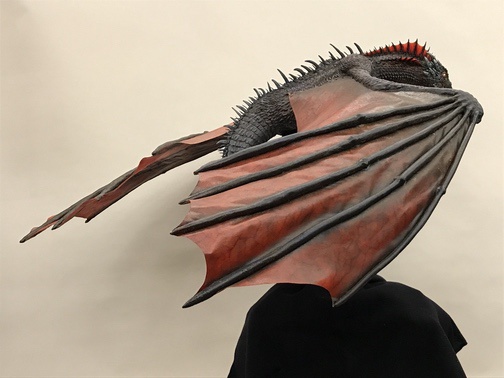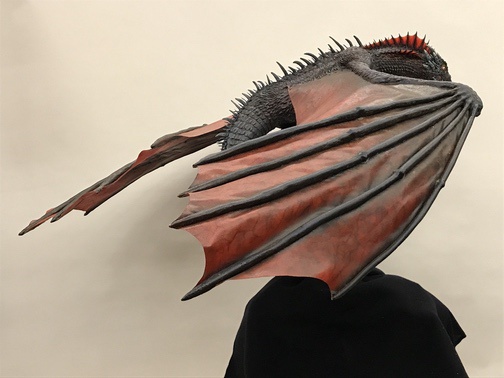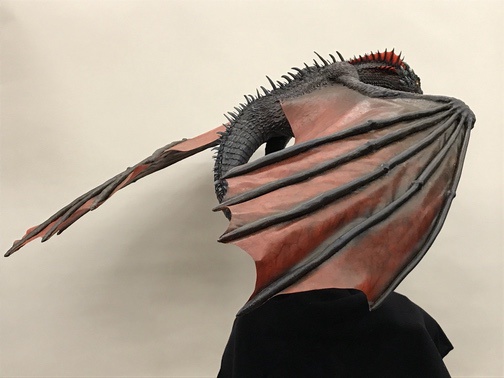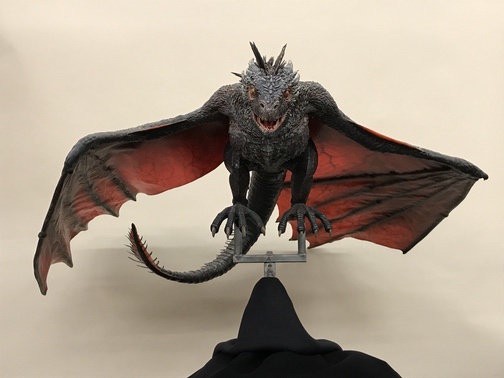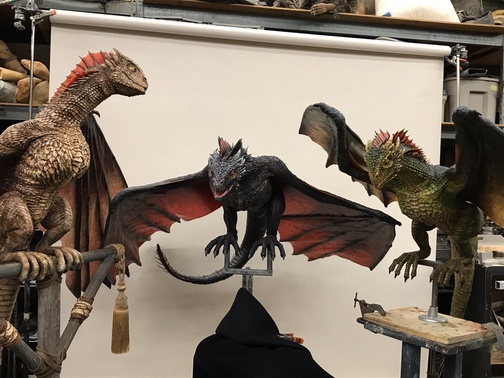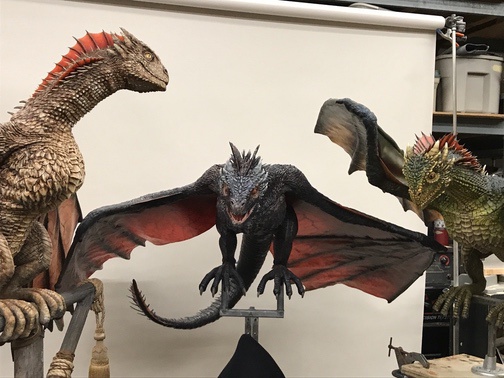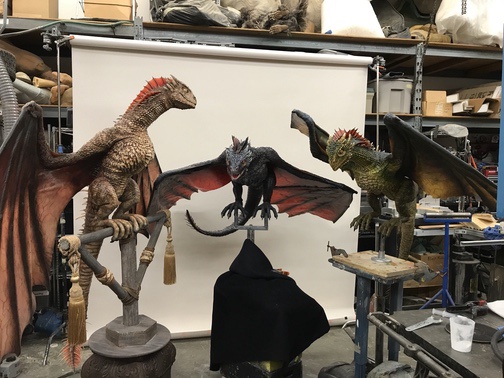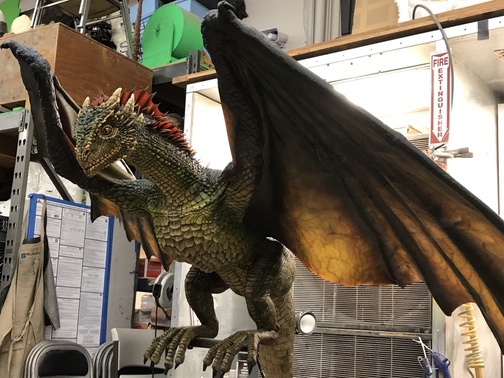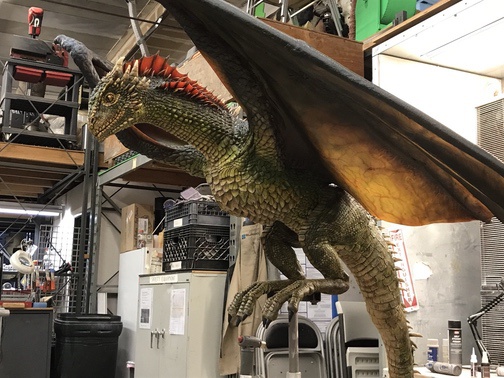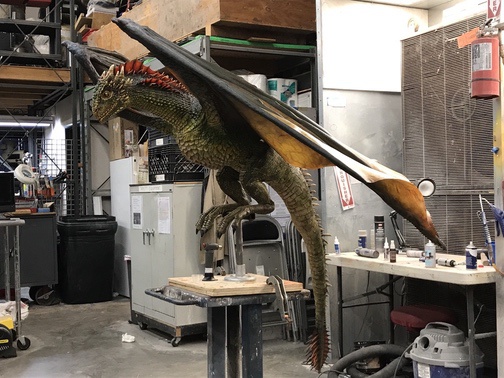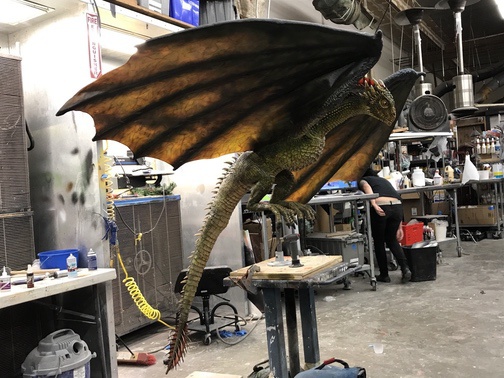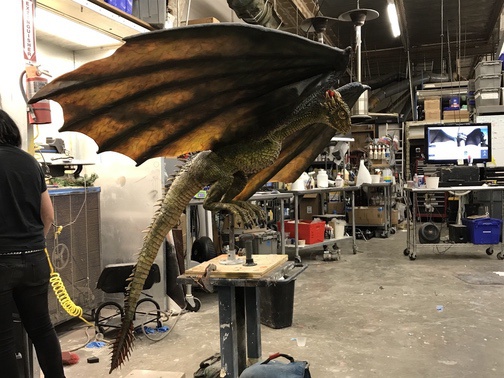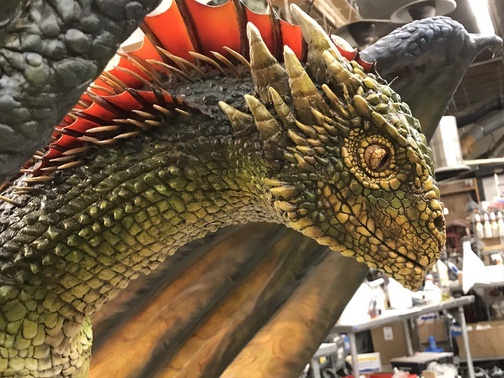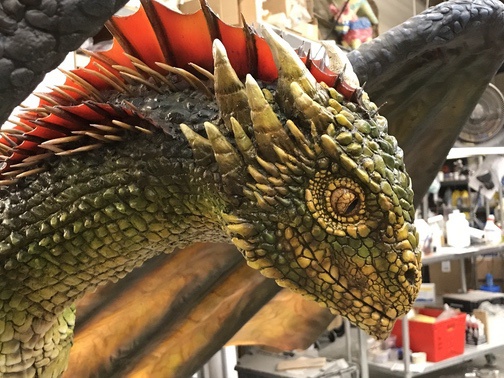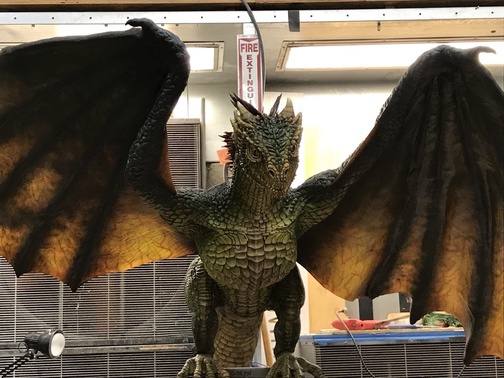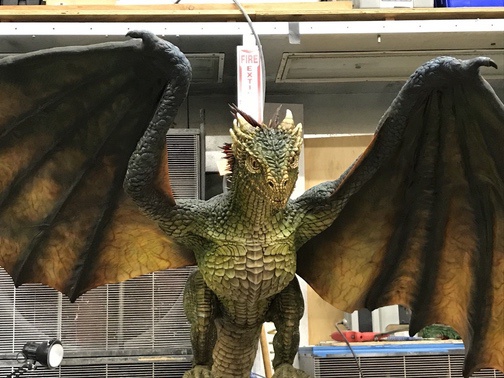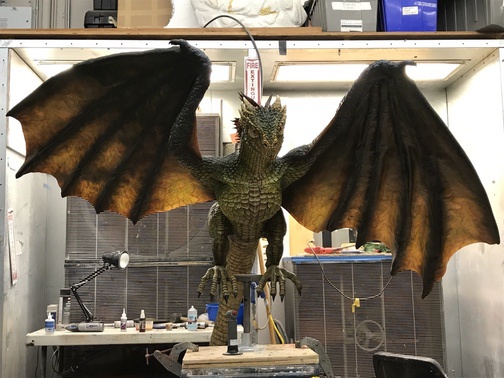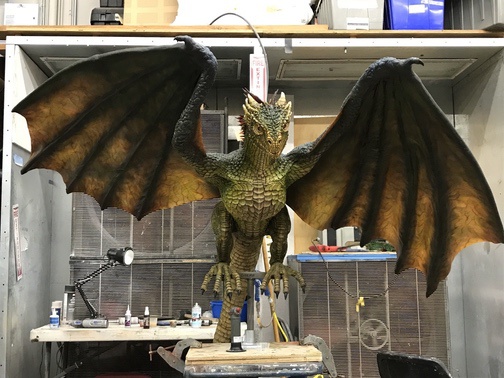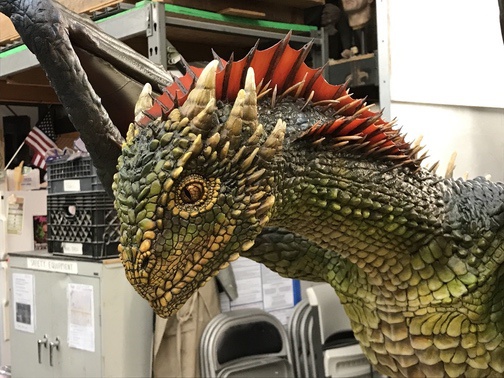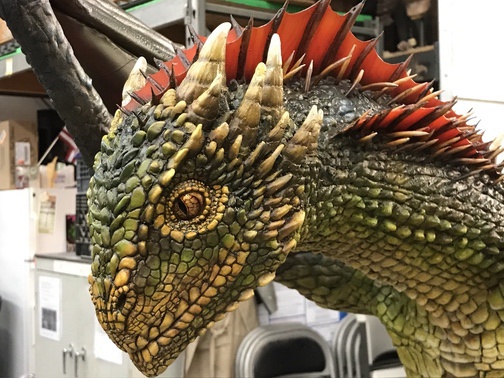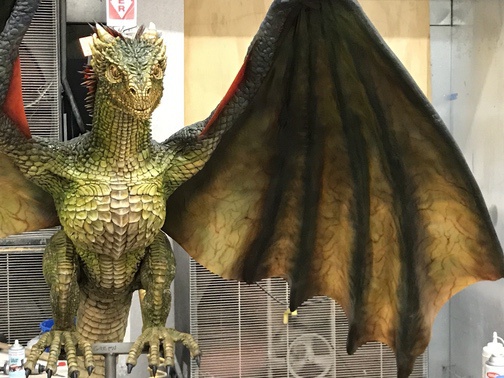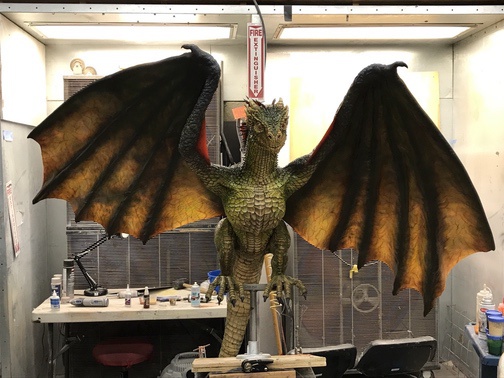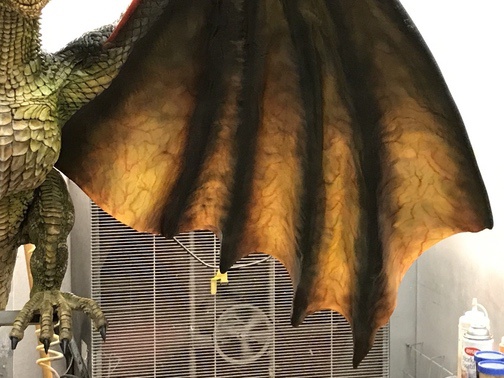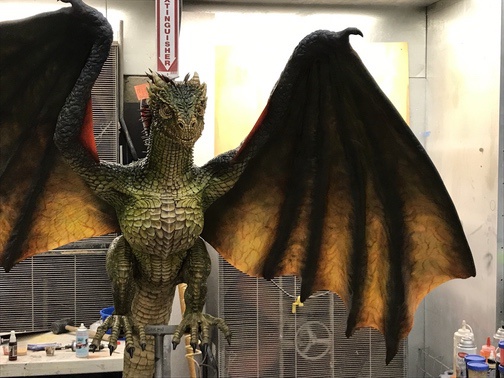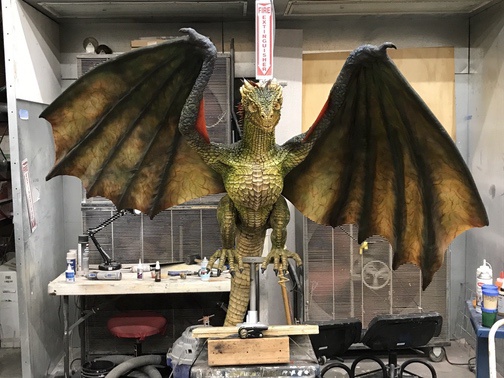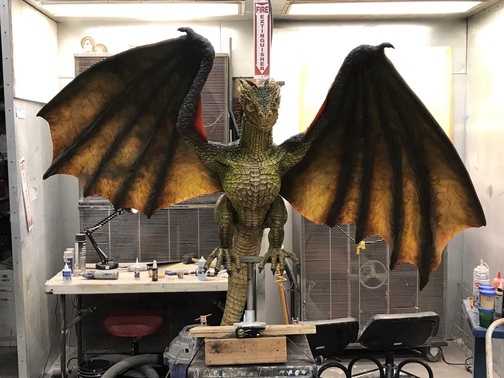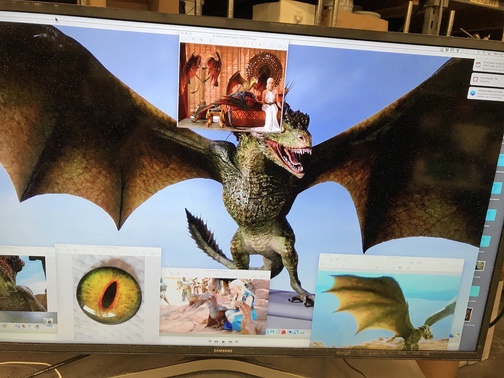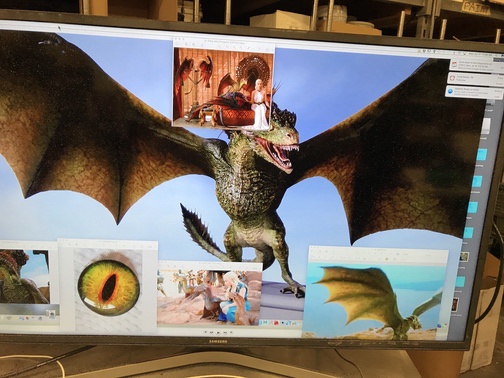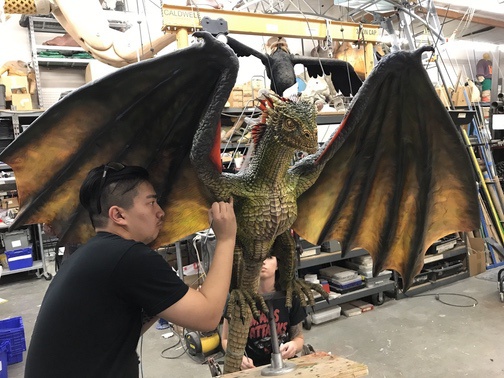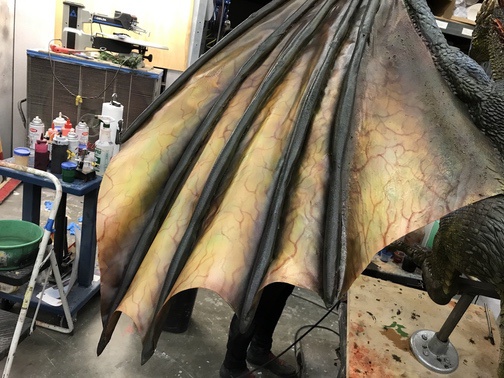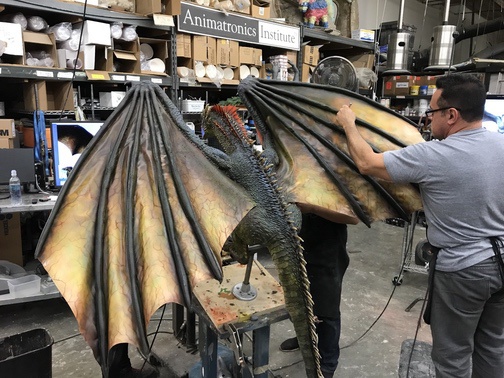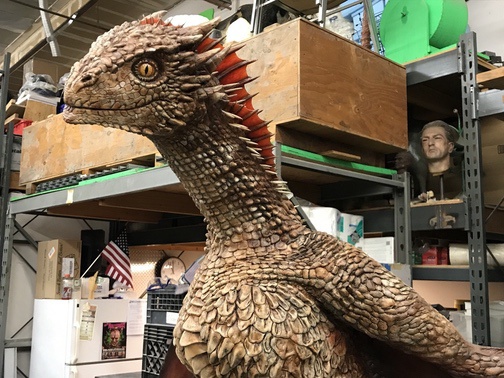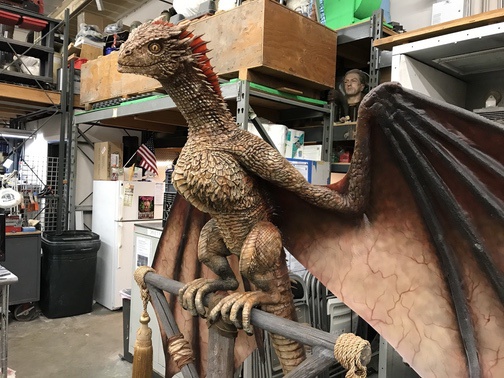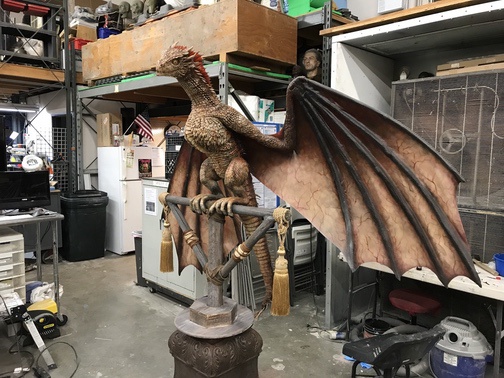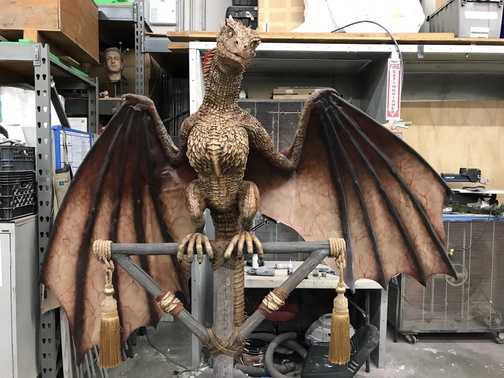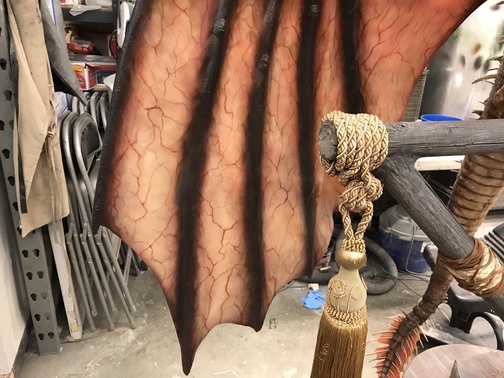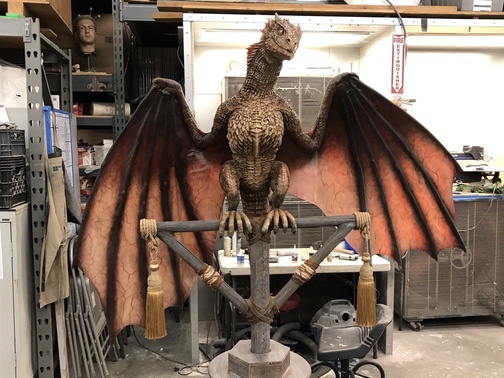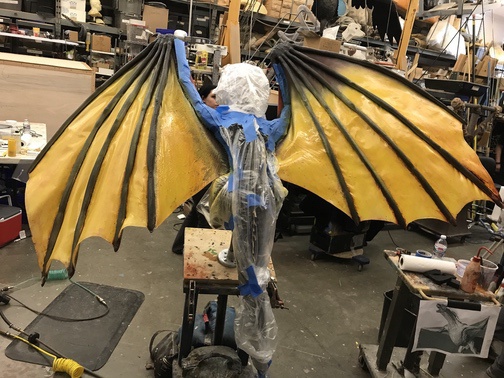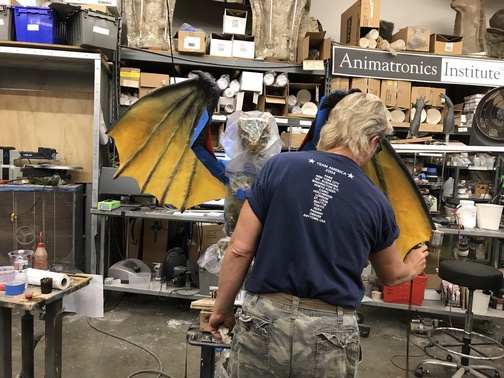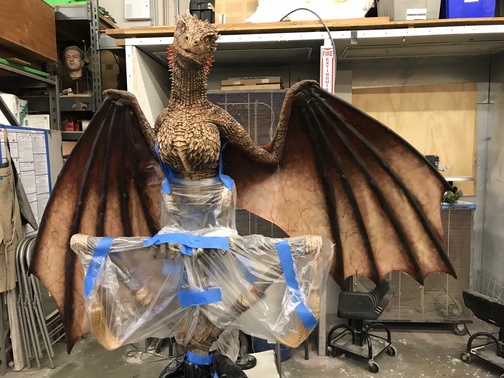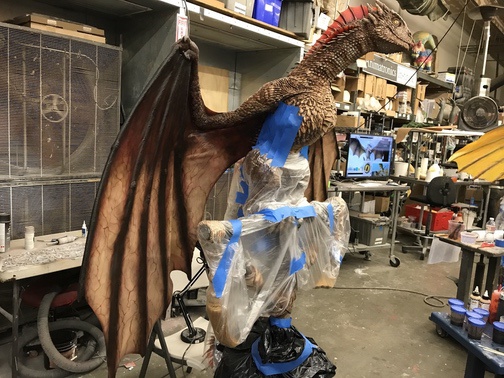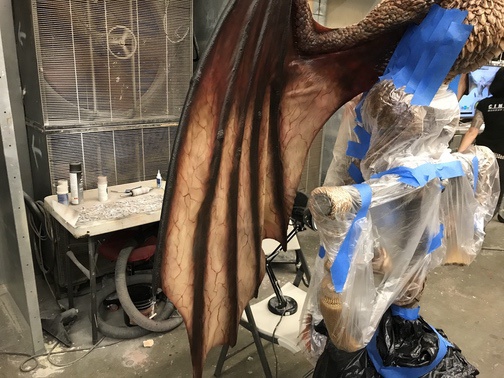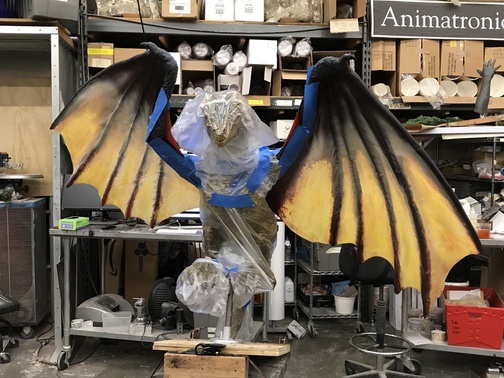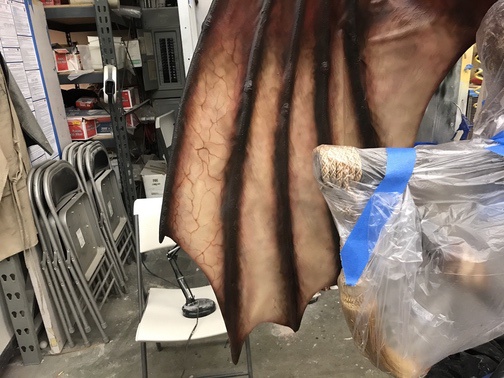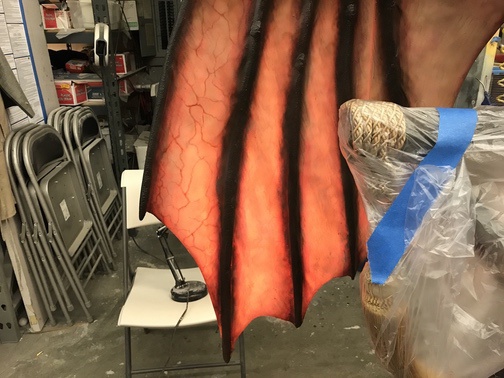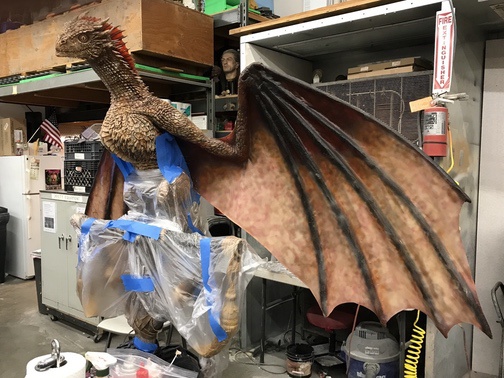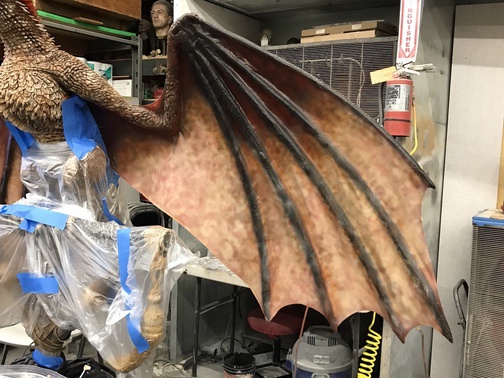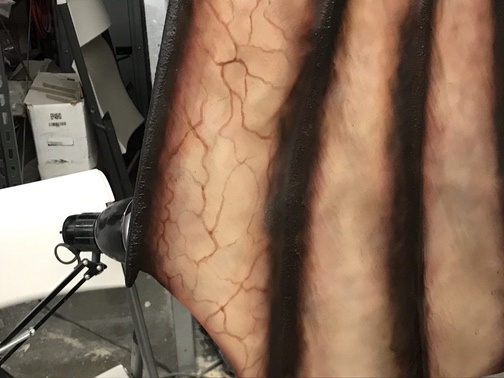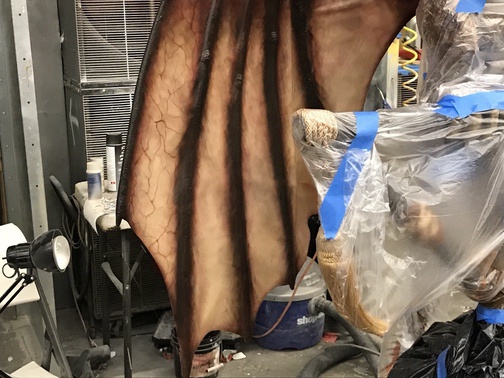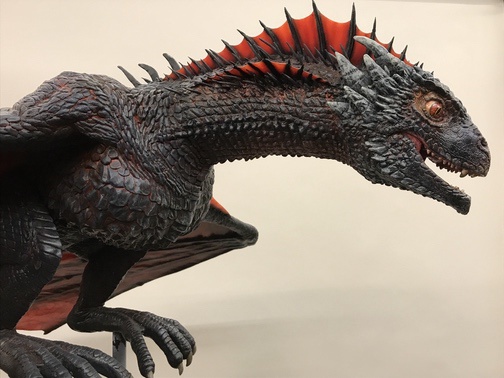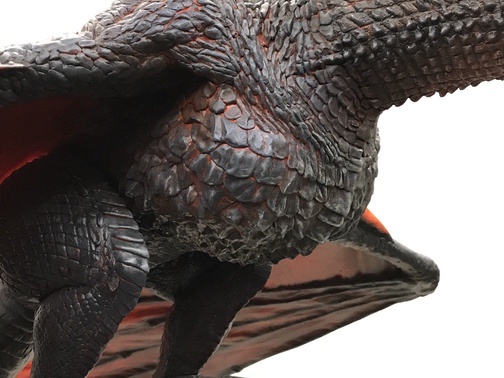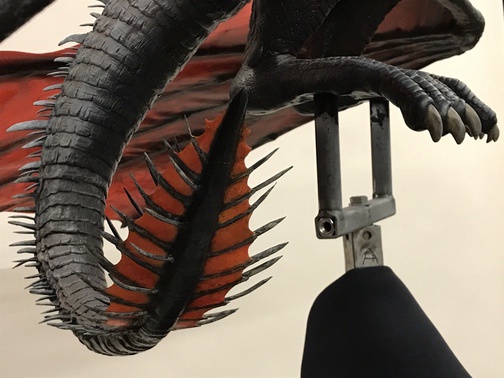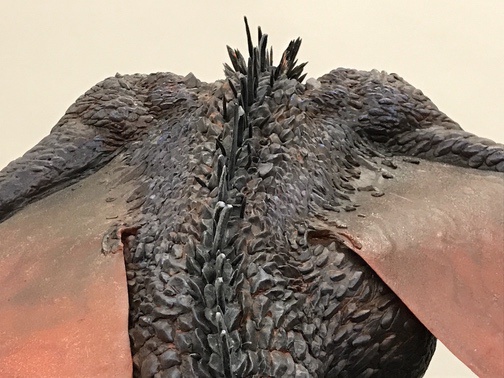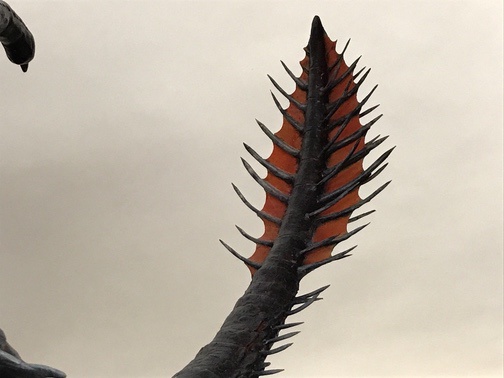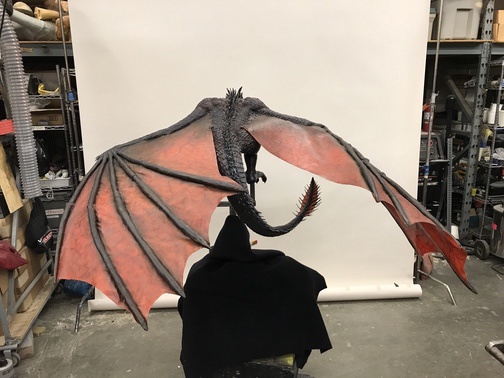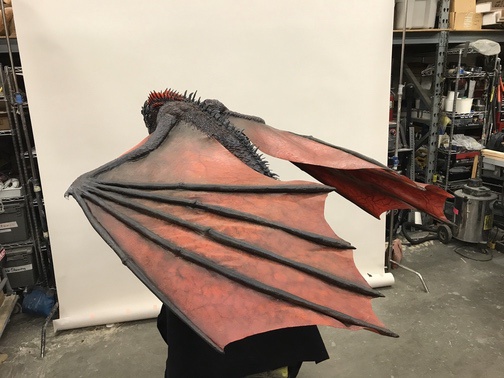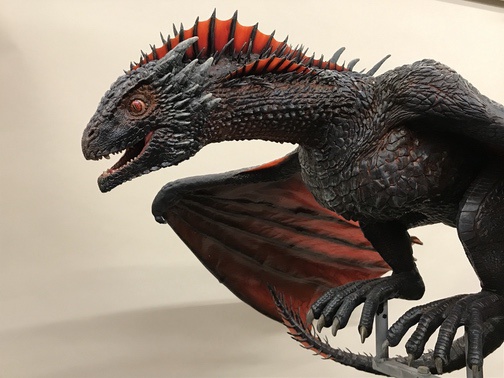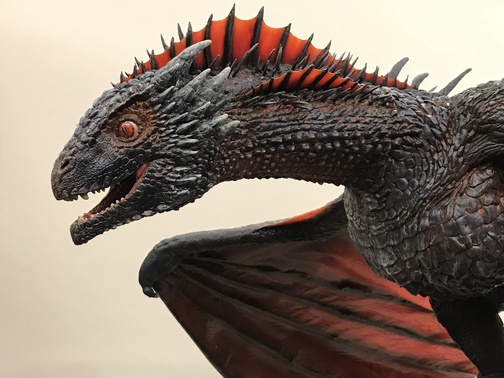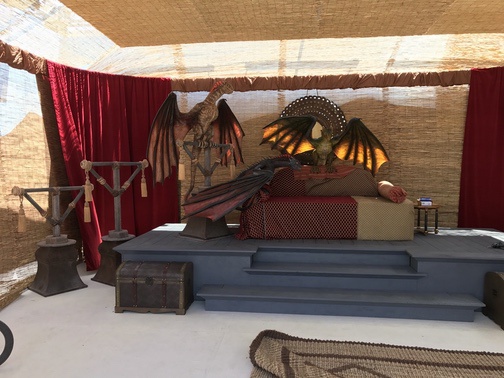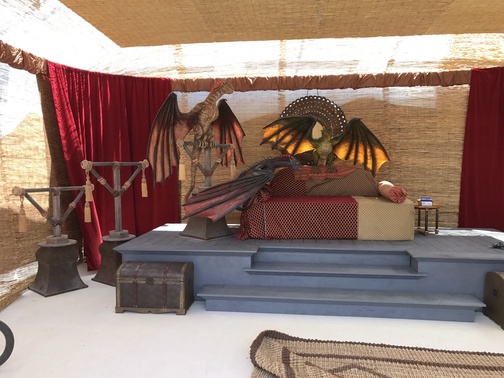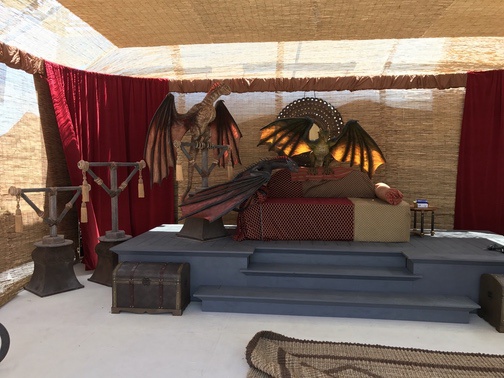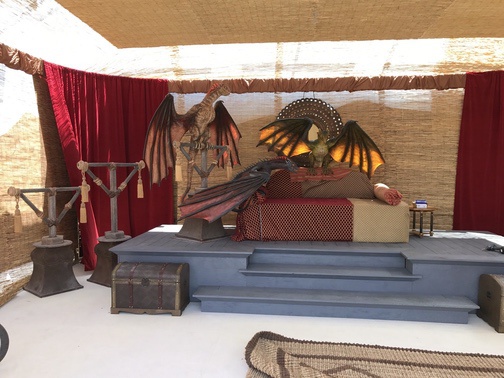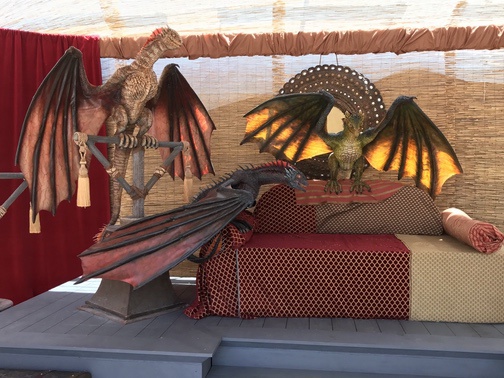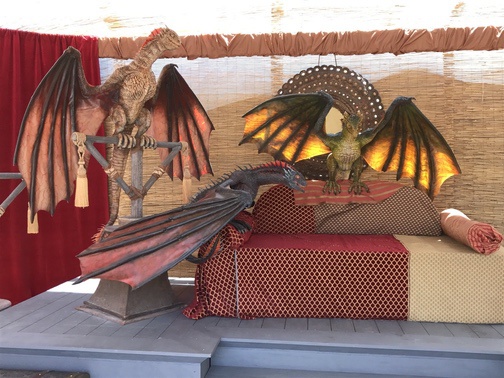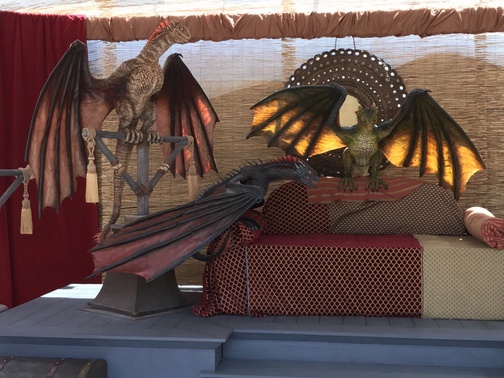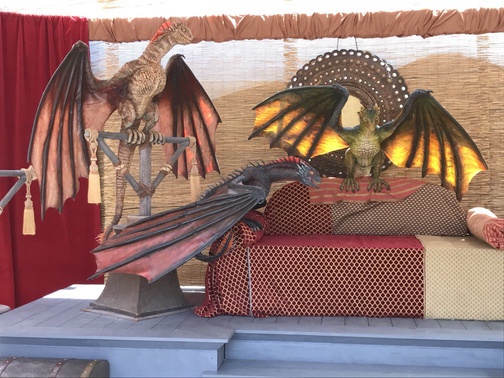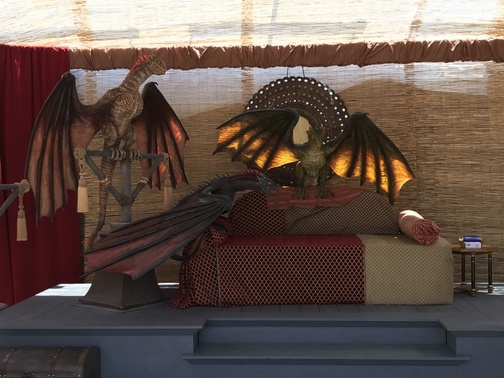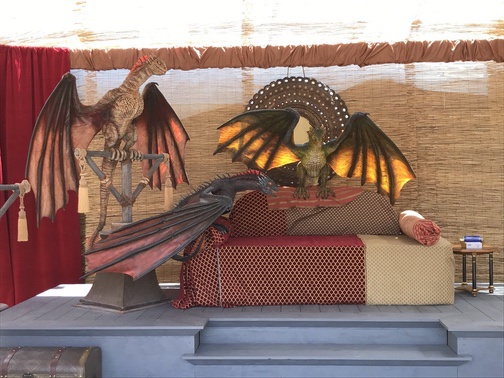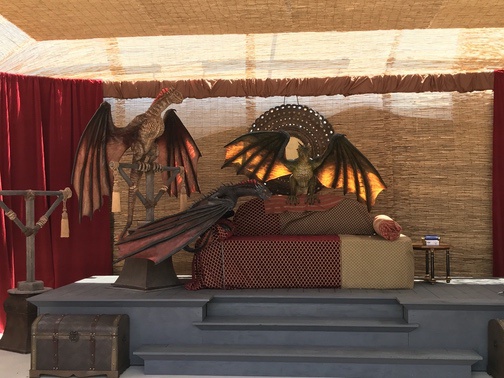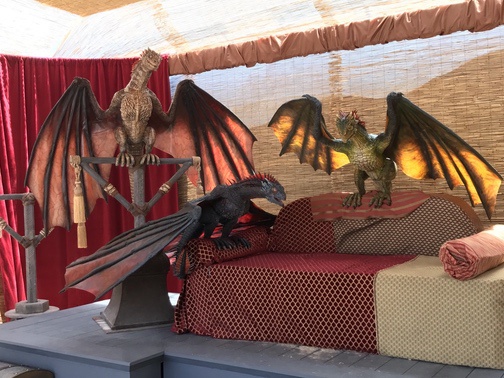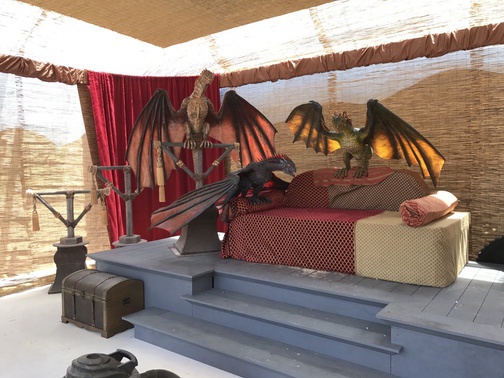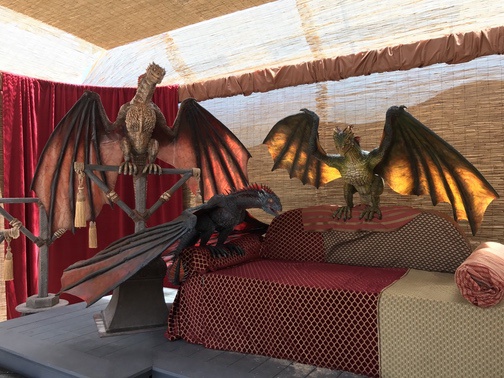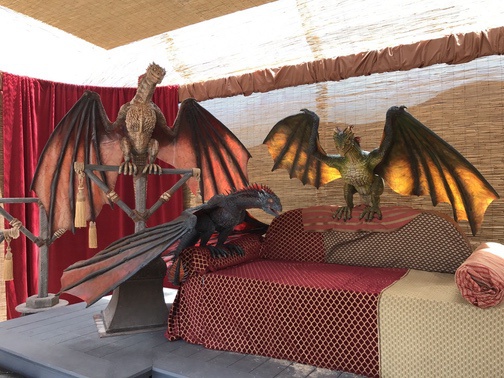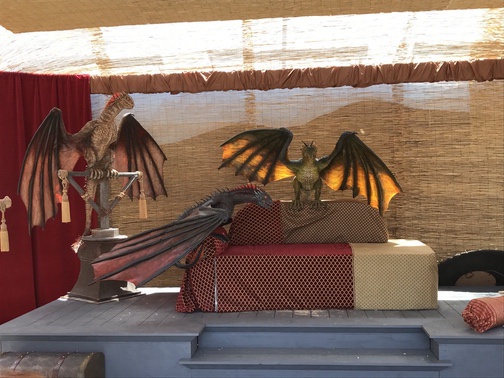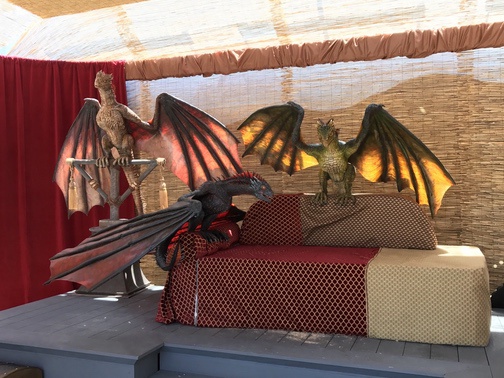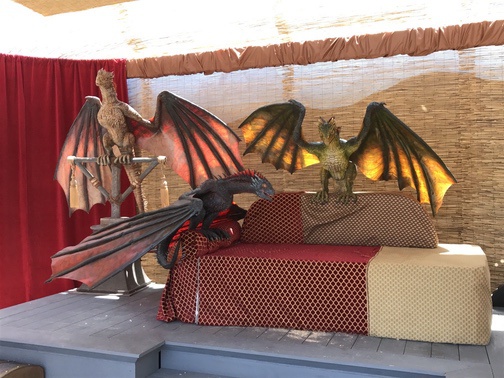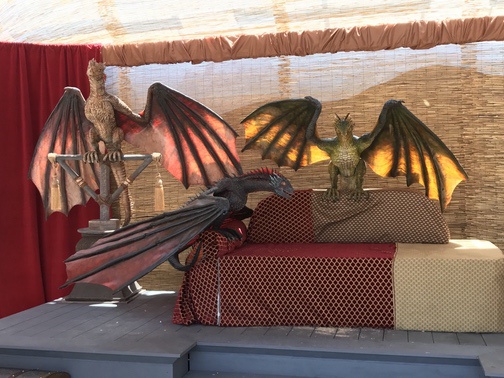 Whether you're a Producer, Art Director, Prop Master, Production Designer, Inventor, or Exhibit Designer, you can have incredible animatronic creations for your Production or Project. Need incredible imagination and technological wizardry for your Film, Television Show, or Live Event? Contact The Character Shop at 805-306-9441 or lazzwaldo at mac.com!